Small vegetable gardens can be highly productive if they're designed well.
There are many different types of vegetable gardens that don't take up a lot of room so you can grow your own fresh produce at home no matter how much space you have available.
Here are 10 creative small vegetable garden ideas that are perfect for tiny backyards, courtyards and even balconies.
This post contains affiliate links. Please read the disclosure for more info.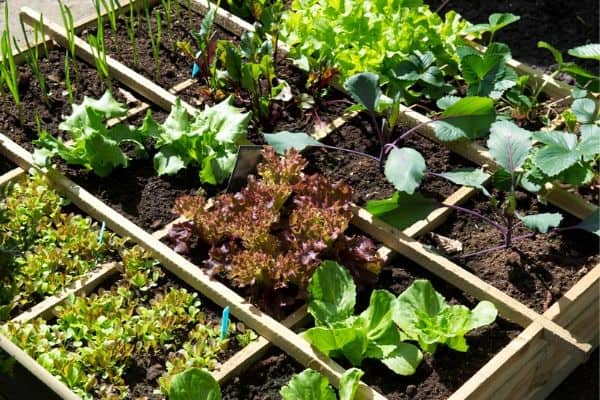 Best vegetable plants for small gardens
The key to a successful small vegetable garden is choosing compact, fast growing plants to maximize your harvest.
Salad greens like arugula (rocket), baby spinach and lettuce are ready to harvest in as little as 40 days and you can pick off the leaves as you need them without having to harvest the whole plant.
Small vegetable plants like radishes, garlic and scallions are ideal for gardens with limited space and they're easy to grow, even for beginner gardeners.
You can also plant climbing vegetables to make use of the vertical space in your yard.
Here are 10 ideas for growing vegetables in small spaces.
1. Container Vegetable Garden
Vegetables planted in containers, pots and tubs are ideal for small backyards and balconies.
Some of the best vegetable plants for containers are lettuce, spinach, kale and radishes.
It's a good idea to place large containers on a plant stand with wheels
so you can move them around easily to take full advantage of the sun.
Just be mindful that the soil in containers dries out quickly so you'll need to give them plenty of water.
2. Vertical Vegetable Garden
Climbing vegetables such as pole beans, peas, cucumbers, and squash are ideal for vertical gardens.
You can even grow small varieties of pumpkins vertically.
Give them something to climb up like a fence, trellis
, arch
or arbor
and you'll be able to maximize the space in your small garden.
RELATED: 8 Best Climbing Vegetable Plants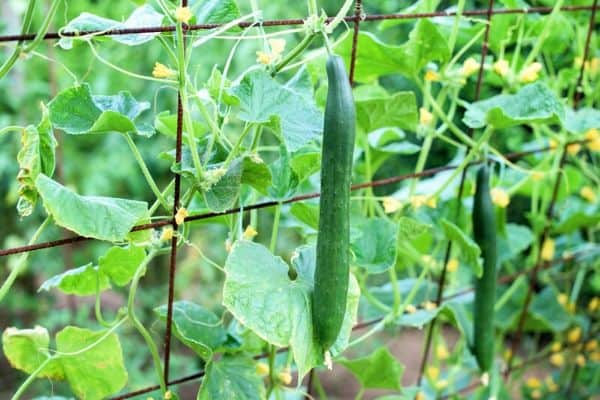 3. Window Box Vegetable Garden
Window boxes
are great for beautifying the front of your home and they aren't just for flowers.
You can make a beautiful window box display using colorful vegetables like decorative cabbages, purple kale and rainbow chard.
Just be sure to place your window box in a spot that receives at least 5 to 6 hours of sunlight each day.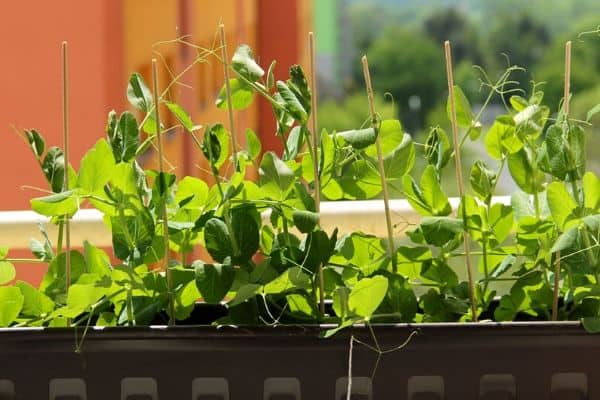 4. Indoor Vegetable Garden
If you have a tiny backyard or live in an apartment you can create an indoor vegetable garden.
Place your pots on a sunny windowsill that receives at least 5 hours of sunlight each day.
If you have limited indoor light you can use grow lights
to give your veggie plants the light they need to grow.
As well as vegetables you can also plant herbs, microgreens or sprouts for a quick harvest.
RELATED: 12 Easy Vegetables To Grow Indoors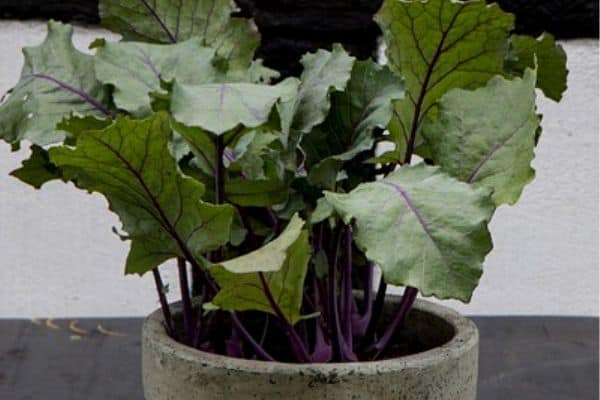 5. Vegetable and Flower Garden Combination
If you don't have enough space for a dedicated vegetable garden, why not try a vegetable and flower garden combination?
Flowers are great for beautifying a small vegetable garden but they also help to repel pests as well.
Try planting marigolds, lavender or petunias amongst your vegetable plants.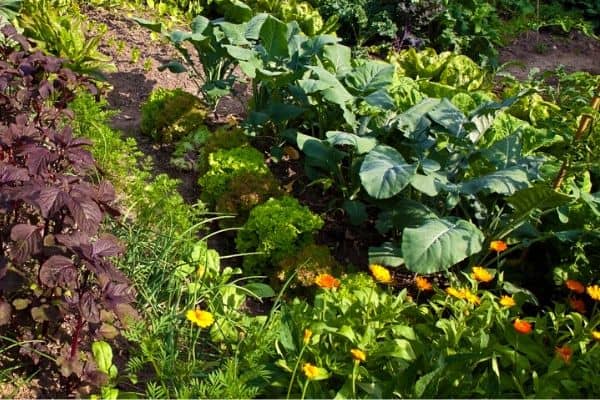 6. Pallet Garden
A simple way to save space in the garden is to upcycle an old wooden pallet to create a place to plant your vegetables.
Turn the pallet on its side and staple some thick fabric inside. Lean the pallet against a wall or fence, fill it with good quality potting mix and you're ready to start planting.
Pallets are ideal for growing leafy vegetables and herbs.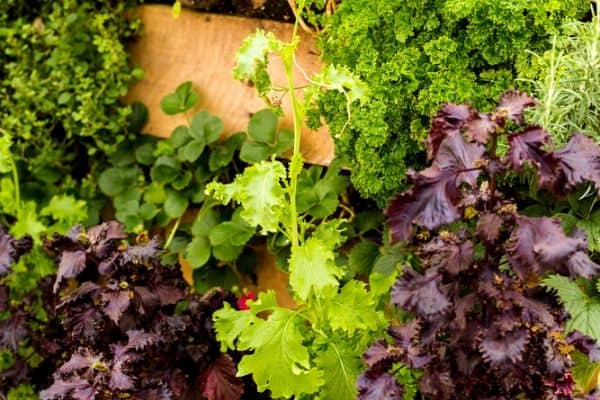 7. Greenhouse
Installing a small greenhouse
in your yard means that you can harvest fresh vegetables year round.
The warmth and humidity inside a greenhouse also means that you can grow plants that otherwise wouldn't be suited to your climate if you live in a cold area.
You can also give your plants a head start in the greenhouse before planting them out in your garden when the weather has warmed up.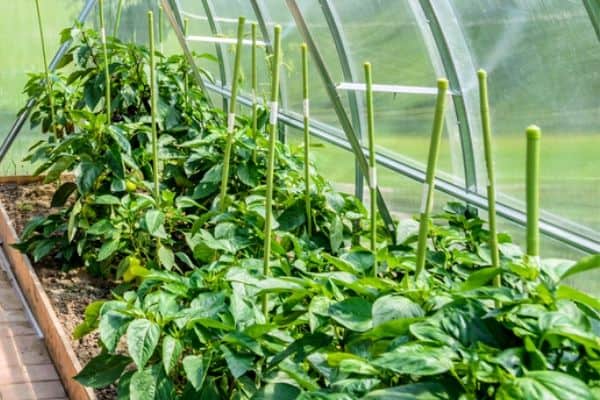 8. Hydroponic Garden
A small hydroponic system
will allow you to grow your own vegetables in a small amount of space.
Hydroponic plants grow in a nutrient rich solution which means they grow faster and they're highly nutritious.
The plants are also less likely to be affected by pests. [1]
Some of the best vegetables to grow hydroponically include lettuce, spinach and chard.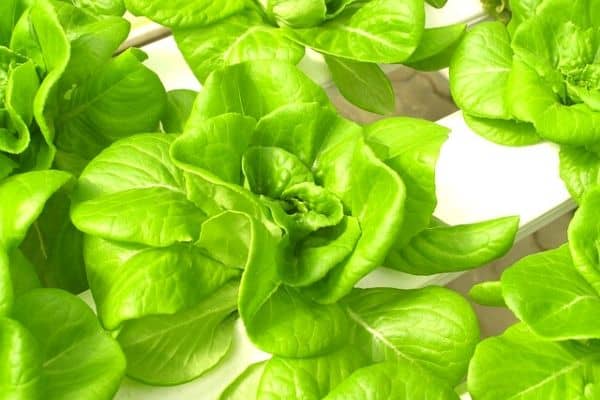 9. Vertical Garden Wall
A living garden wall is a great way to add greenery to your backyard while also maximizing your garden space.
You can build a vegetable garden wall on a fence or attach it to the sunny side of your house.
Vertical garden walls are ideal for growing salad greens and herbs.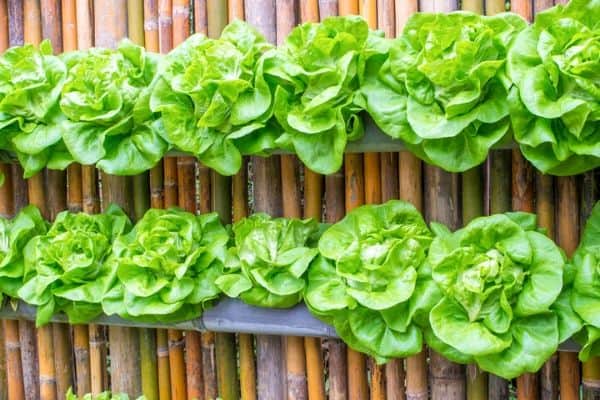 10. Raised Garden Beds
Building raised garden beds is a good way to keep your garden looking tidy and there's less bending over to tend to your plants.
Raised beds also help to provide good drainage and reduce weeds and pests.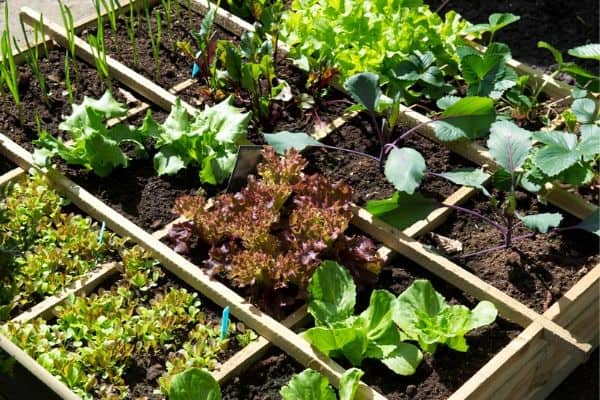 So there are 10 small vegetable garden ideas that are perfect if you're tight on space.
With a bit of creativity you can have a small vegetable plot in even the tiniest backyard.
RELATED ARTICLES
Which of these small veggie garden ideas would you like to try? Let me know in the comments below.
Are you on Pinterest? I have boards dedicated to Vegetable Gardening and Gardening Tips that you may enjoy. You can also find me on Facebook.
Don't forget to pin this post for later.