Best plants for small vegetable gardens
If you have limited space in your garden, it's important to choose small, compact vegetable plants to maximize your yield.
Here are 12 small vegetable plants that won't take over your vegie patch.
This post contains affiliate links. Please read the disclosure for more info.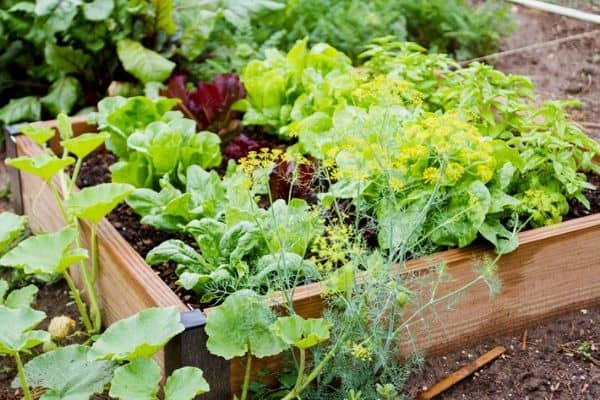 12 BEST VEGETABLE PLANTS FOR SMALL GARDENS
1. Lettuce
Lettuces are ideal plants for small vegetable gardens.
There are many fast growing varieties of lettuce like oakleaf
and butterhead
lettuce that are ready to harvest in about 45 to 55 days. [1]
I like to pick off a few of the outside leaves as I need them instead of waiting for the plants to grow to full size.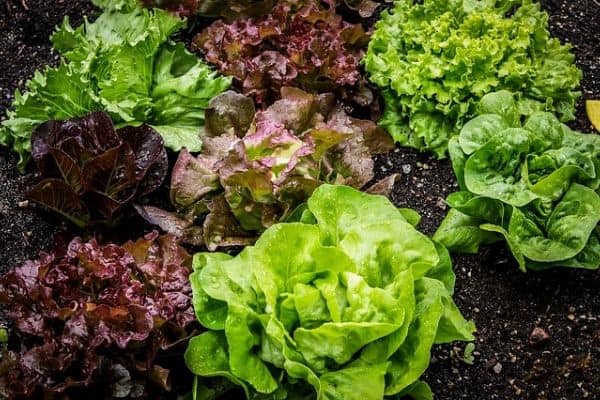 2. Radish
Radishes are compact vegetable plants that don't require much space.
They're fast growing and ready to harvest in about four weeks, so you can plant them in between other vegetable plants.
They also grow well in containers.
Try planting purple plum
or white icicle
radish seeds for something different.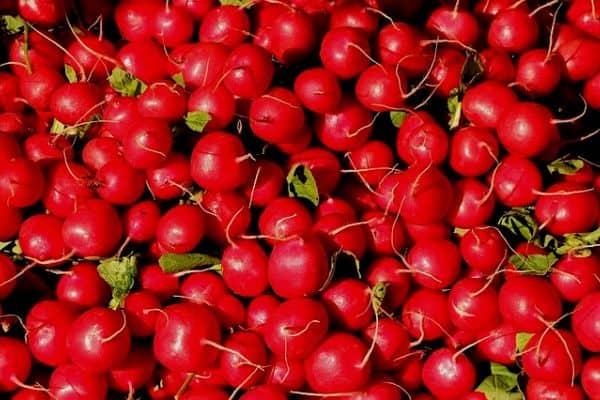 3. Beets
Beets
are easy to grow, compact vegetable plants.
Both the root and the leaves are edible.
You can cut the leaves off as you need them but you'll need to leave a few leaves on the plant if you want to harvest the root as well.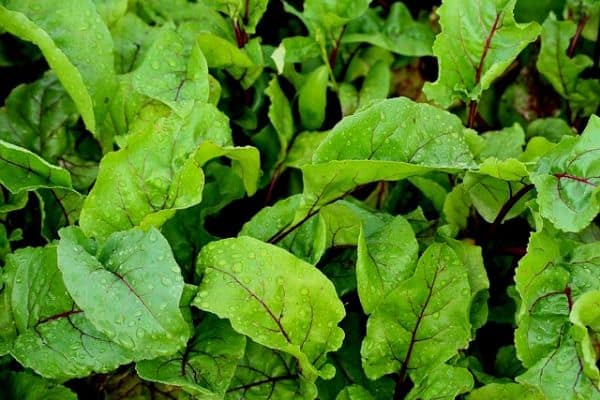 4. Arugula
Arugula
, also called rocket or roquette, is a slightly bitter salad vegetable from the same family as kale and broccoli.
The plants are compact, so you can squeeze a lot of them into a small garden.
Arugula only takes about 40 days to mature, so you can make a couple of plantings throughout the year.
Plant arugula seeds in spring for a summer harvest or plant them in late summer for a fall harvest.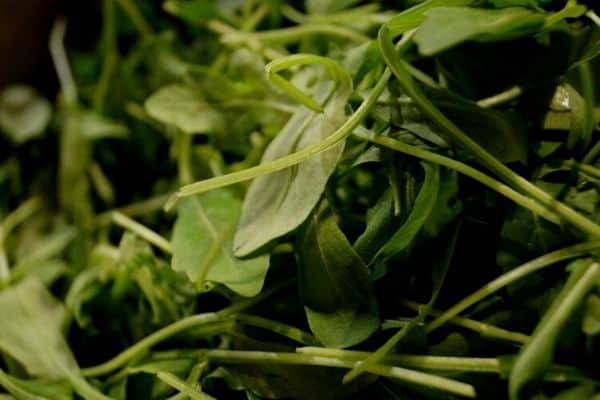 5. Tomatoes
Tomatoes are great for small vegetable gardens because they'll grow vertically up a wooden stake or wire frame.
You can start tomato seeds indoors about six weeks before the last frost and plant them out in spring when the weather has started to warm up.
Try planting some small tomato varieties like sweet million cherry tomatoes
or yellow pear tomatoes
.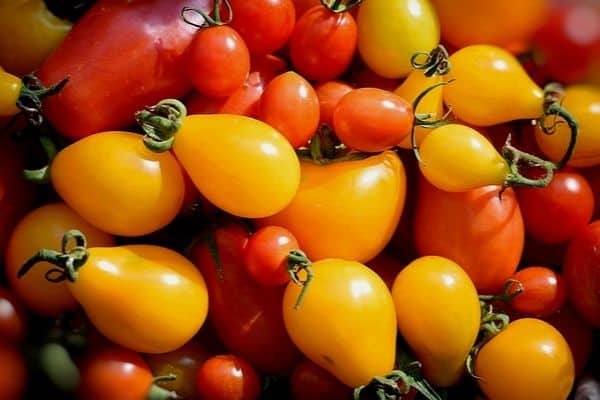 6. Kale
Kale plants
are great for small gardens and you can harvest them in about 25 days for beautiful crisp salad leaves.
Kale grows best in cool weather and it's frost hardy. The frost actually brings out a sweeter flavor in the leaves.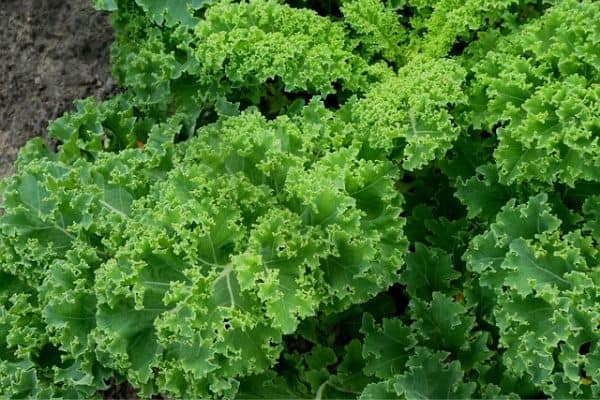 7. Spinach
Spinach is another cold hardy vegetable that is ideal for small vegetable gardens.
The seeds can be planted directly in the garden and you can harvest the plants in four to six weeks.
Try Matador
or Bloomsdale
varieties in your garden.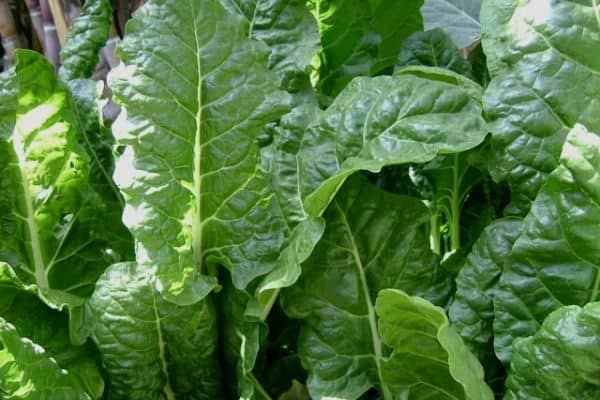 8. Carrots
Carrots
are small vegetable plants that won't take up much space in the garden.
The seedlings don't transplant well so it's best to plant carrot seeds directly in the garden.
Make sure there are no lumps or rocks in the soil which can cause the carrots to grow crooked or split.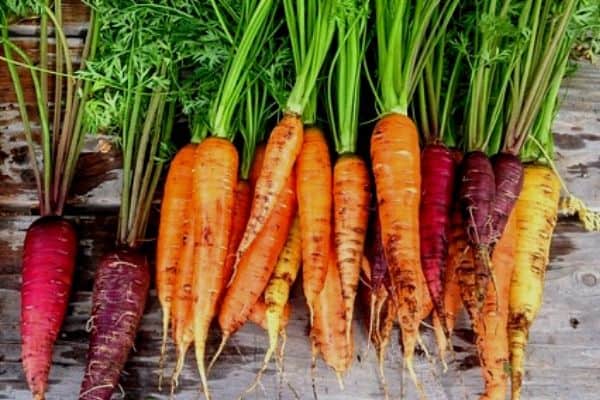 9. Chard
Rainbow chard
is a pretty vegetable plant that looks great in the garden.
It's related to beets and tastes similar to spinach. The leaves and stalks are both edible.
It takes about 50 to 65 days for the plants to mature but you can pick off a few outside leaves as you need them.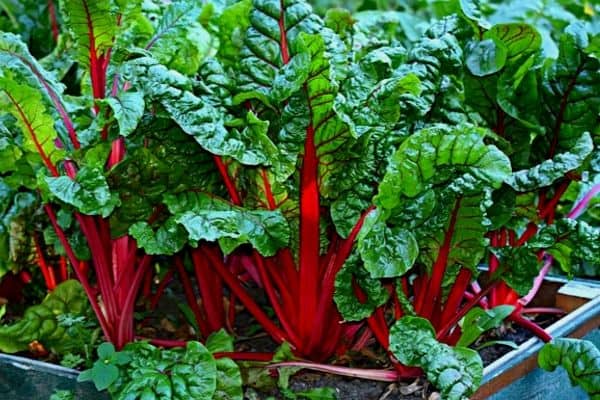 10. Garlic
Garlic
is a high yield crop for small gardens.
It takes seven to eight months for garlic to mature and it needs at least six weeks of cool temperatures for best growth.
Plant garlic in fall and the bulbs will be ready to harvest in late spring or summer.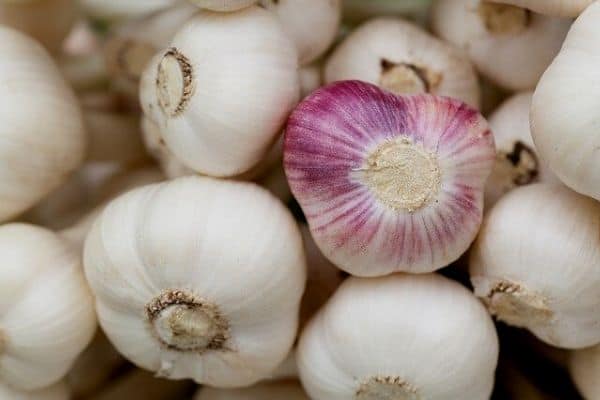 11. Onions
Onions are compact vegetable plants and they're easy to grow.
The best time to plant onion seeds is 4 to 6 weeks before the last frost.
Brown onions
are best for cooking, while white
and red onions
can be eaten raw.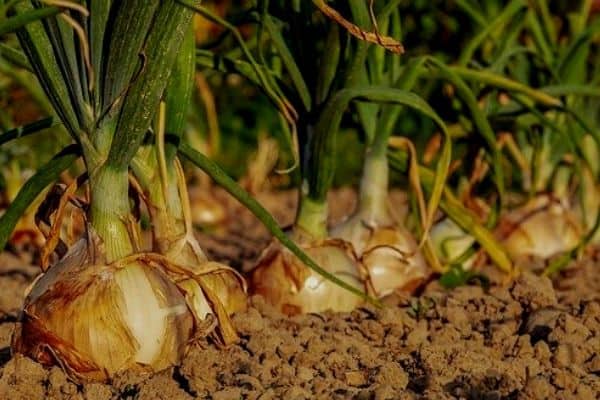 12. Scallions (Spring onions)
Scallions
, also known as spring onions, only require a small amount of space in the garden.
They grow to about a foot (30 cm) tall and both the green and white parts are edible.
Scallions are ready to harvest in 8 to 10 weeks.
So there are 12 of the best vegetable plants to grow in small spaces.
Choosing the right plants will ensure that you get the most out of your vegetable plot.
RELATED ARTICLES
Have you grown any of these small veggie plants in your garden? Let me know in the comments below.
Are you on Pinterest? I have boards dedicated to Vegetable Gardening and Gardening Tips that you may enjoy. You can also find me on Facebook.
Don't forget to pin this post so you can come back to it later.