Brighten up your vegetable garden with these colorful ornamentals
Ornamental vegetables are great for bringing pops of color to your garden.
These attractive vegetable plants are ideal for small yards, where you don't have space for separate flower and vegetable gardens.
You can also grow ornamental vegetables in containers, tubs, pots and window boxes.
This post contains affiliate links. Please read the disclosure for more info.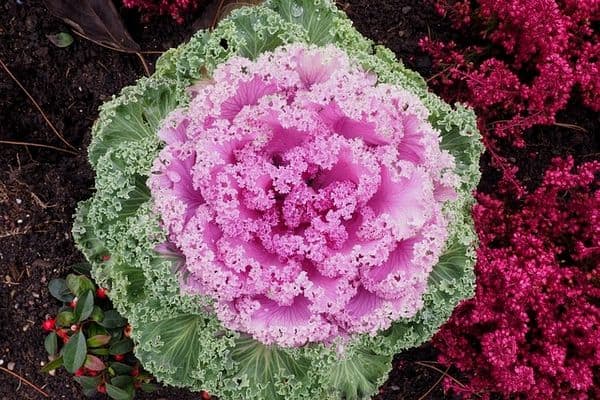 12 ORNAMENTAL VEGETABLE PLANTS
1. Cabbage
Decorative cabbages
are one of the most beautiful ornamental vegetables and look great as bedding plants.
Ornamental cabbages are edible but they have a bitter taste, so you can use them as a garnish or just enjoy their beauty in the garden.
There are some beautiful pink, purple and white ornamental cabbages that would look great in any garden.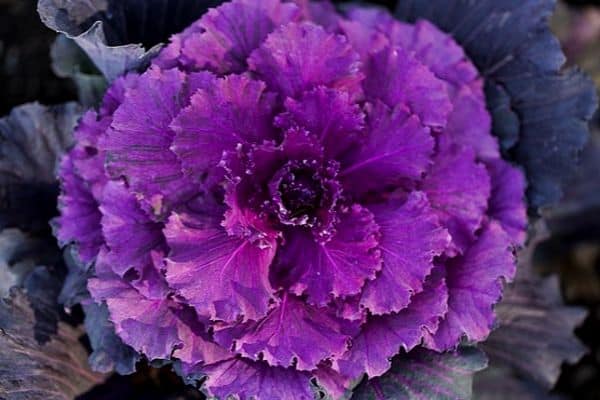 2. Kale
Purple kale
has attractive, frilly leaves that can range from reddish purple to dark purple.
Its beautiful foliage makes it an ideal bedding plant and it looks great when planted in rows or alternated with other colorful foliage plants like decorative cabbage or lettuce.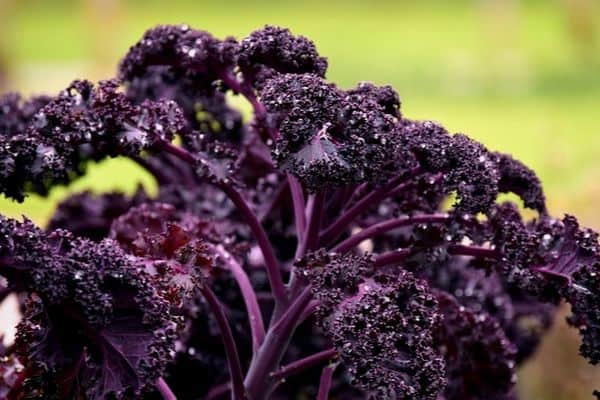 3. Cauliflower
Cauliflower is a cool-season cruciferous vegetable and along with the regular white variety, it also comes in colorful varieties
including green, orange and purple.
As well as looking great in the garden, these colorful varieties of cauliflower are high in antioxidants like anthocyanin, which is also found in red grapes.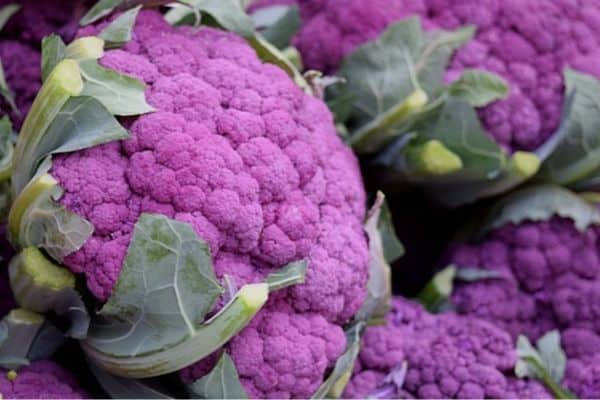 4. Tomato
Tomatoes are one of the most common vegetable garden plants, but there are some really interesting and attractive varieties that you can plant for a spectacular display.
I really like the small cherry and grape tomato varieties like Golden Sweet cherry tomatoes
or Yellow Pear tomatoes
.
You can also find some brightly colored large varieties including Black Beefsteak
and Cherokee Purple
.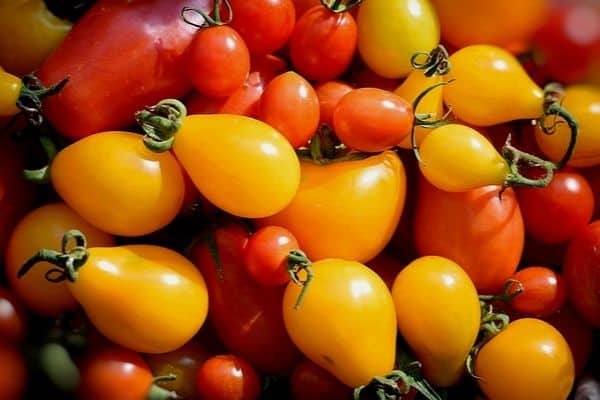 5. Rainbow Chard
Rainbow chard
is related to beets and comes in a variety of colors including red, yellow, purple and pink.
It has a slightly bitter taste, similar to spinach, and the leaves and stalks are both edible.
Rainbow chard looks great when planted on its own in the garden or combined with other brightly colored veggies.
RELATED: 12 Red Vegetable Plants For Your Garden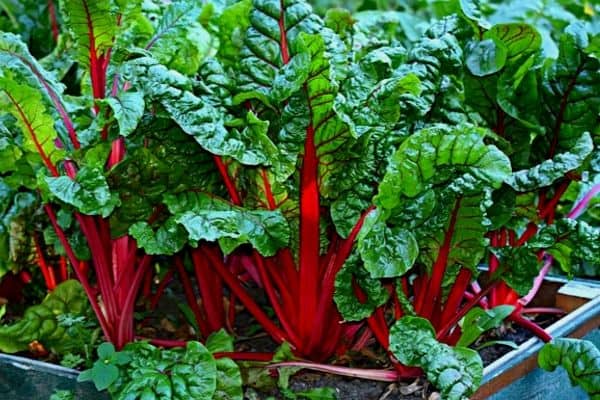 6. Beans
If you normally plant green beans in your vegetable garden, why not try some different varieties for some extra color?
There are a number of colorful beans including red yardlong beans
, golden wax yellow beans
or purple hyacinth beans
(pictured below).
You can grow beans on an arbor or trellis to save space in your garden and make a beautiful display.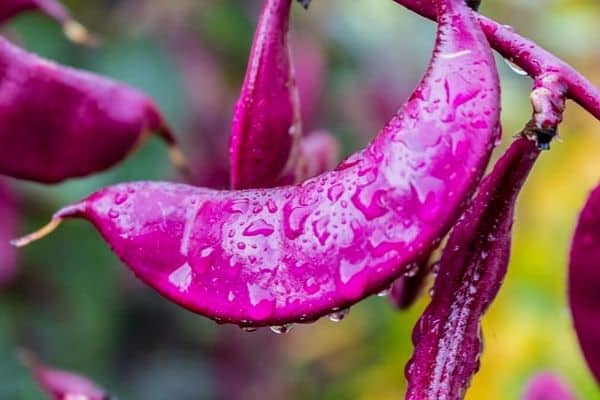 7. Kohlrabi
Kohlrabi
is a cruciferous vegetable from the same family as cabbage and broccoli.
It looks like a root vegetable, but it's actually the swollen stem of the plant that is visible just above the soil.
Kohlrabi can be green or purple and both varieties have a similar taste. The leaves are also edible and can be used in salads.
Purple kohlrabi looks stunning in the garden planted on its own or combined with other brightly colored vegetables like rainbow chard.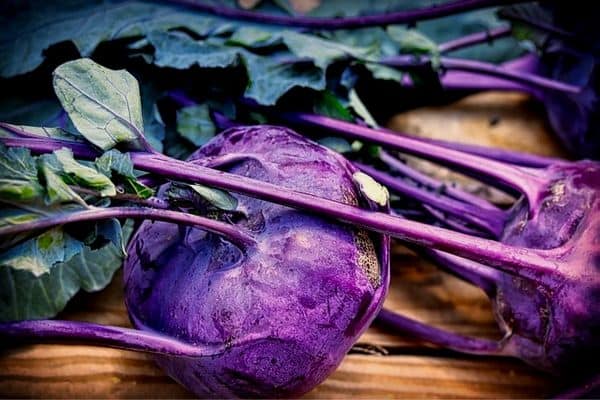 8. Lettuce
Brightly colored lettuces are ideal edible ornamental vegetables.
I like planting alternate colored lettuces along a border to add interest to the garden.
Some beautiful lettuce varieties include Ruby Red
, Oak Leaf
and Red Romaine
.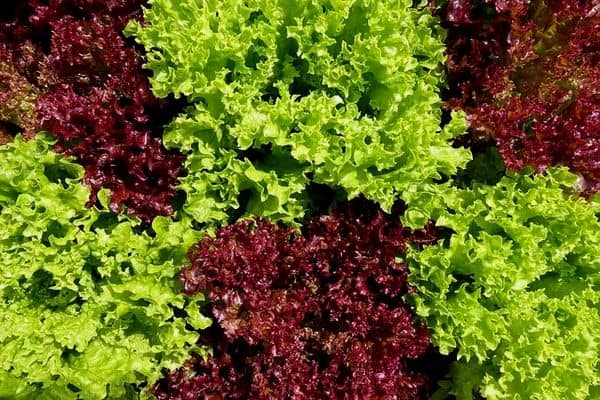 9. Peppers
Chilli peppers are attractive border plants that are best suited to areas with warm temperatures.
They grow well in full sun and the plants can reach 3 feet (90 cm) in height.
Consider growing Medusa
, Filius Blue
or multicolored peppers
in your garden for some beautiful pops of color.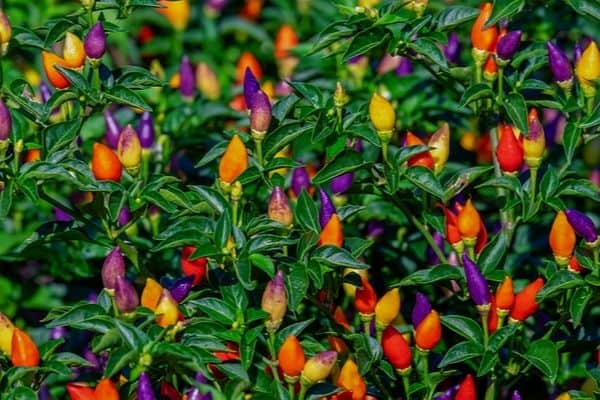 10. Eggplant
Eggplants
are beautiful edible ornamentals that come in a range of colors including dark purple, light purple, white and striped varieties.
Lighter colored eggplants are usually less bitter tasting than the deep purple varieties.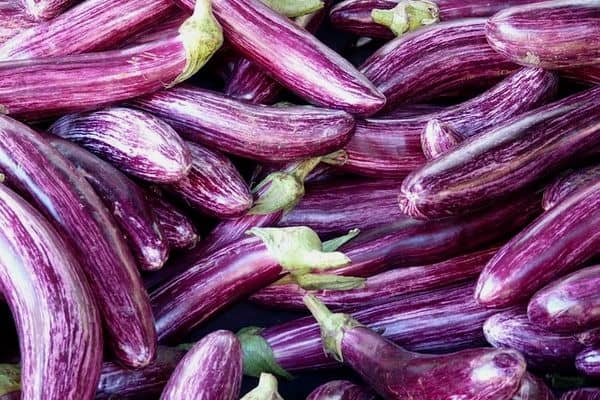 11. Squash
Yellow is one of my favorite colors and I love growing yellow squash to bring extra color to the garden.
Yellow squash can grow up to a foot long but they taste a lot nicer when they're harvested before they grow too large.
Squash are fast growing vegetables so you'll need to check your plants and harvest your squash regularly.
Look for Golden Girl
or Sunburst
varieties for something a bit different in your garden.
12. Globe Artichokes
Globe artichokes
are perennial plants that will come back each year.
They can grow up to 3 or 4 feet (90 to 120 cm) tall and have a spectacular purple flowering head. [1]
Artichokes are great for adding some height to your ornamental vegetable garden.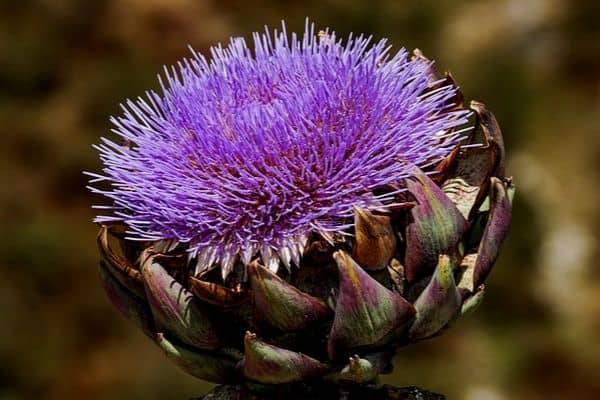 So there's my list of 12 beautiful ornamental vegetables to plant in your garden.
There are many reasons to plant edible ornamentals. Not only do they look great, they're also super nutritious and high in antioxidants.
Kids are also more likely to eat vegetables that are brightly colored and it's a great way to get them interested in gardening and food preparation.
RELATED ARTICLES
Have you tried growing any of these ornamental vegetables in your garden at home? Let me know in the comments below.
Are you on Pinterest? I have boards dedicated to Vegetable Gardening and Gardening Tips that you may enjoy. You can also find me on Facebook.