Cruciferous vegetables, also known as crucifers, brassica vegetables or cole crops are an excellent addition to your vegetable garden.
Brassica vegetables are cool climate crops, best suited to areas with mild summers and cool spring and fall temperatures.
Here are 10 popular cruciferous vegetables to grow in your garden, along with some handy growing tips.
This post contains affiliate links. Please read the disclosure for more info.
Growing cruciferous vegetables
Most vegetables in the cruciferous family require a long growing season.
They're usually planted in spring and harvested in fall, which means at least 100 to 150 days from germination to harvest.
This long growing season makes brassica vegetables highly susceptible to garden pests including caterpillars, cabbage worms, aphids, borers and beetles.
You can protect your brassica crop from pests by covering the plants with netting
.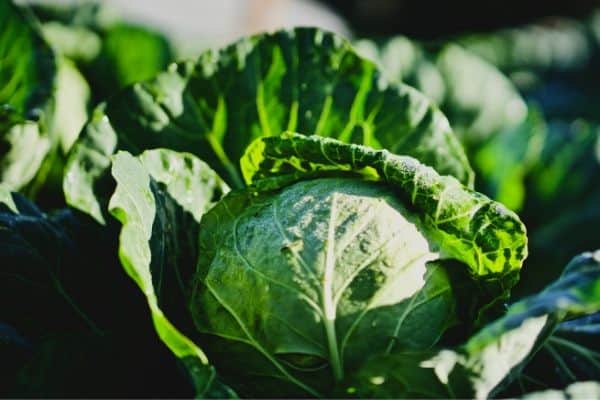 Rotating cruciferous vegetables with plants from other families, like nightshades or alliums can also reduce their susceptibility to pests and diseases.
Cruciferous vegetables are heavy feeders so you'll need to dig some compost or aged manure into the soil before planting.
They also benefit from the addition of lime
to keep the soil slightly alkaline.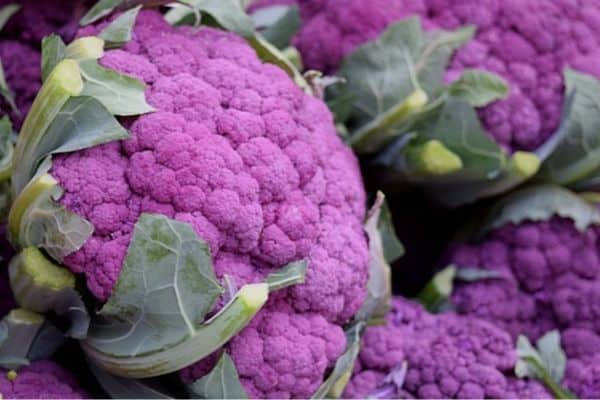 10 CRUCIFEROUS VEGETABLES FOR YOUR GARDEN
1. Cabbage
There are many different varieties of cabbages including savoy
(which is one of my favorites), Chinese cabbages
and red cabbages
.
Cabbages grow best in areas with cool temperatures between 45° to 75°F (7°C to 24°C) and the plants are frost tolerant.
It's a good idea to plant a few cabbage seeds every couple of weeks so that they're not all ready for harvesting at the same time.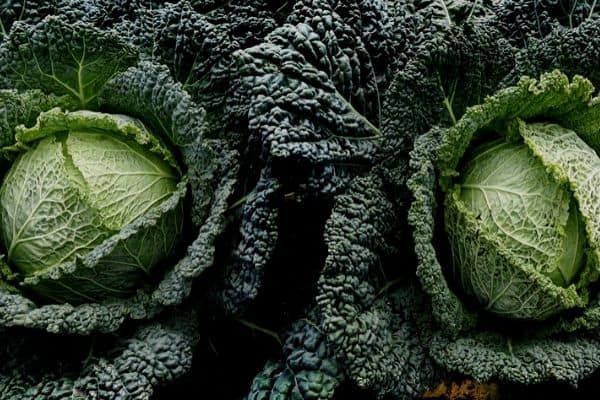 2. Broccoli
Broccoli
is one of the most popular cruciferous vegetables and it can be lightly steamed or added to stir fries.
Broccoli plants usually produce one large head and then several small side shoots.
You can encourage the offshoot production by adding some fertilizer to the base of the plant after harvesting the central head. [1]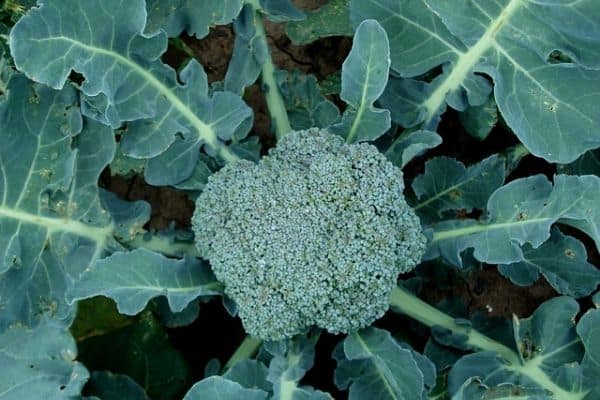 3. Cauliflower
Cauliflowers need at least six hours of sunlight each day and consistent cool temperatures when the heads are forming.
They grow best in fertile, well-drained soil with plenty of organic matter.
White cauliflowers
can get sunburnt easily in full sun so you can tie the outside leaves together to cover the plant and protect it from the sun. [2]
You can also grow purple
or mixed color
cauliflowers that are more tolerant of full sun.
4. Romanesco Cauliflower
Romanesco
, also known as Roman cauliflower or broccoflower, is an attractive cruciferous vegetable with spiral patterns and it almost looks too good to eat.
Many people assume that Romanesco is a hybrid of cauliflower and broccoli but botanically it's different to both.
Romanesco requires similar growing conditions to cauliflower and it has a slightly nuttier and sweeter taste than broccoli and cauliflower.
The florets are tender and can be eaten raw in salads or lightly steamed.
RELATED: How To Grow Romanesco Cauliflower
5. Kale
Kale
has become a popular leafy cruciferous vegetable and it can be eaten raw if picked early or lightly steamed.
There are many different varieties of kale including purple, curly blue and lacinato.
Kale plants grow well in cool weather and they're frost tolerant. Cold temperatures help the plant convert starches into sugars, so you get a much sweeter crop.
Kale has shallow roots, so it's beneficial to mulch around the plants to keep the soil cool.
RELATED: How To Grow Kale Indoors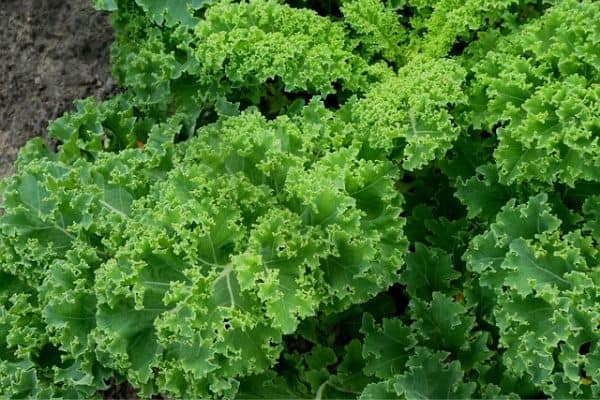 6. Bok Choy
Bok Choy
, also known as Pak choy, is a popular Chinese cabbage used in many Asian dishes.
They're sensitive to warm weather and grow best in partial shade.
Bok choy is one of the fastest growing cruciferous vegetables and usually takes between 45 to 60 days to mature. [3]
7. Brussels Sprouts
Brussels sprouts
are hardy brassica vegetable plants that can tolerate thick frosts.
They grow on tall stems with edible buds that look like mini cabbages.
Many people dislike Brussels sprouts, but they're actually quite nice if they're not overcooked.
Roasted Brussels sprouts are one of my favorite side dishes.
You can even eat Brussels sprouts raw in salads if they're harvested when they're young.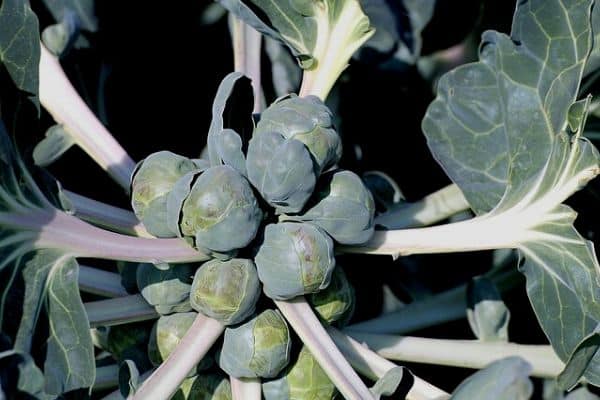 8. Kohlrabi
Kohlrabi
looks like a root vegetable, but the bulb is actually the swollen stem of the plant.
Kohlrabi can be purple or green and both varieties taste similar to turnips.
The leaves are also edible and can be used in salads.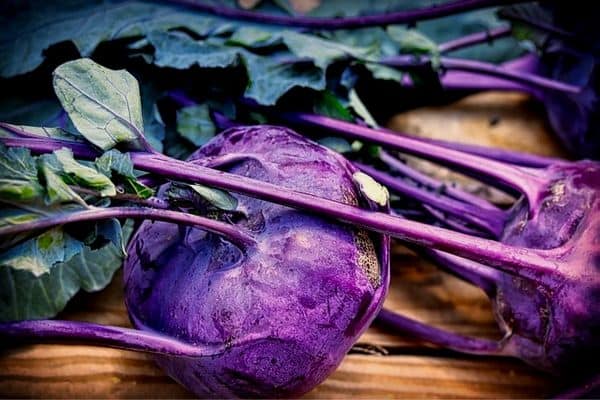 9. Arugula
Arugula
, also known as rocket or roquette, is a slightly bitter salad green from the cruciferous family.
It's fast growing and usually ready to harvest in only 40 days.
Arugula can be planted in spring to harvest in summer or planted in late summer and harvested in fall.
In warm climates arugula can even be grown in winter.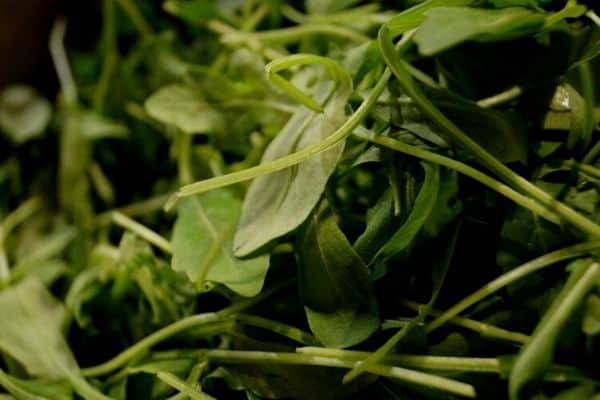 10. Turnip
Turnips
can be grown for the bulbs or the greens and they take about two months to mature.
They prefer soil that is slightly acidic and it's best to sow the seeds directly in the garden rather than transplanting seedlings.
Turnip roots can be mashed or used in soups and the greens can be steamed or roasted.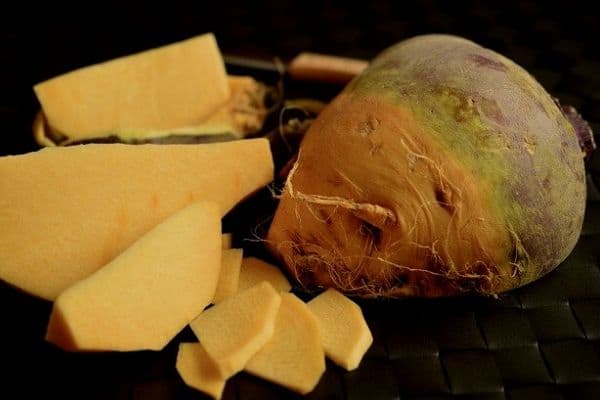 So there is my list of 10 cruciferous vegetables to plant in your garden.
These vegetables are wonderful additions to cool climate gardens.
RELATED ARTICLES
Have you tried growing brassica vegetables? Let me know in the comments below.
Are you on Pinterest? I have boards dedicated to Vegetable Gardening and Gardening Tips that you may enjoy. You can also find me on Facebook.
Growing Brassica vegetables in the garden