Growing winter flowering annuals is a great way to brighten up your garden during the winter months.
There are many different annual flowers that bloom over winter and in this article I've listed my top five annuals for winter flowers.
This post about winter flowering annuals contains affiliate links. Please read the disclosure for more info.
5 WINTER FLOWERING ANNUALS
1. Pansy
Pansies
are winter hardy annuals that can survive frosts.
They come in a variety of colors and they're great for garden beds, borders and pots. The flowers are edible and can be used in salads or as a decoration.
Pansy seeds can be planted in late summer for fall and winter blooms. Seeds planted in winter will produce flowers in early spring and summer.
Pansies grow best in cooler temperatures in full or partial sun.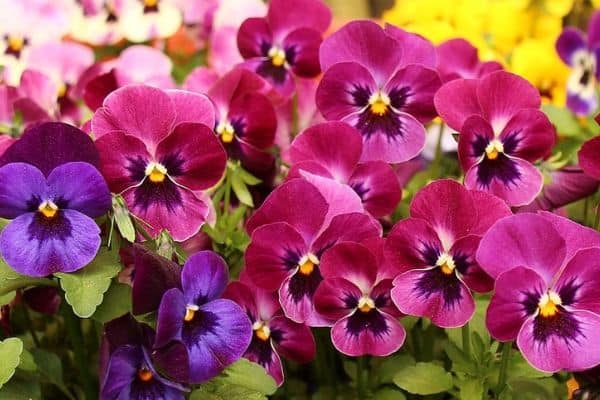 2. Viola
Violas
are winter blooming plants that can be grown as annuals or short-lived perennials.
They have a long flowering period and look great in garden beds and containers. Trailing varieties are good for hanging baskets and window boxes.
Viola seeds can be planted in fall for winter flowers. They can tolerate cold temperatures and light frosts.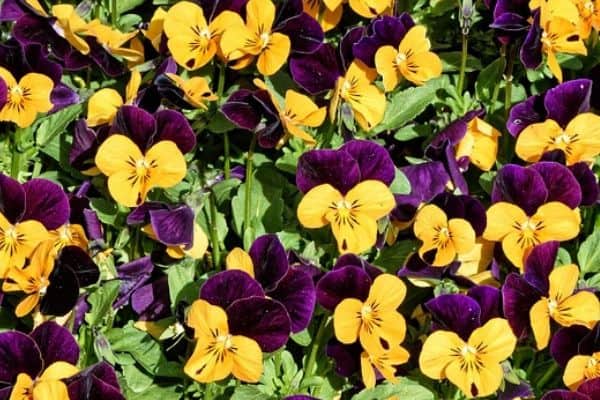 3. Primrose
Primroses
are part of the Primula family and come in a range of colors including pink, purple, white, blue, red, yellow and orange.
They're generally spring flowering annuals, but they will bloom in mid to late winter in areas with mild winter temperatures.
Primrose can withstand mild frosts but not freezing temperatures.
Primrose seeds need light and air to germinate. Sow them on the surface of the potting mix and keep them moist. They take about 3 weeks to germinate.
RELATED: 15 Colorful Annual Flowers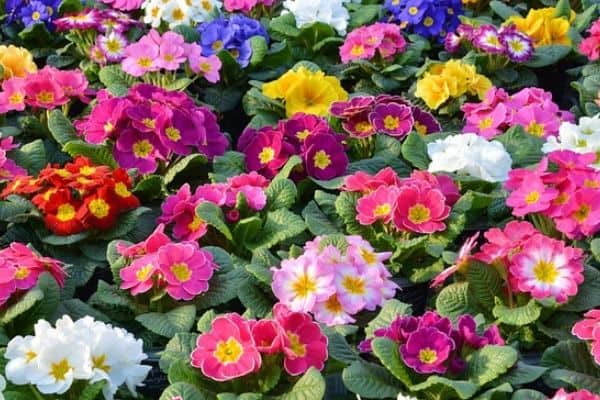 4. Sweet Alyssum (Lobularia maritima)
Sweet Alyssum
produce masses of tiny fragrant flowers and they're perfect for ground covers, rock gardens and containers.
The seeds can be planted in fall in areas with mild winter temperatures or early spring to early summer in cold climates. It only takes about 4 days for the seeds to germinate.
Sweet alyssum seedlings can tolerate light frost.
They're short lived annuals that will die off in very hot temperatures.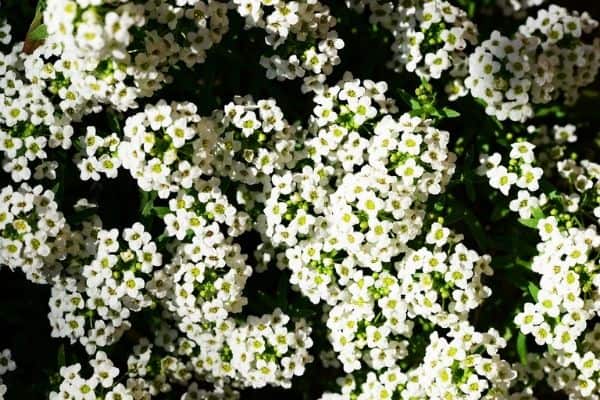 5. Sweet Pea (Lathyrus odoratus)
Sweet peas
are beautifully fragrant annuals that look great growing on arches and trellises.
In warm areas, sweet pea seeds can be planted in late fall and they will bloom in late winter and early spring.
The seeds germinate in 7 – 14 days but soaking the seeds overnight before planting can help them to sprout faster.
Sweet peas prefer cool temperatures and can withstand light frosts. The flowers will start to fade when temperatures get too hot.
They can grow up to 6 feet (1.8 metres) tall and some varieties can reach 10 feet (3 metres) tall. [1]
Sweet peas need regular deadheading as they will stop flowering once they go to seed.
RELATED: 10 Flowering Climbers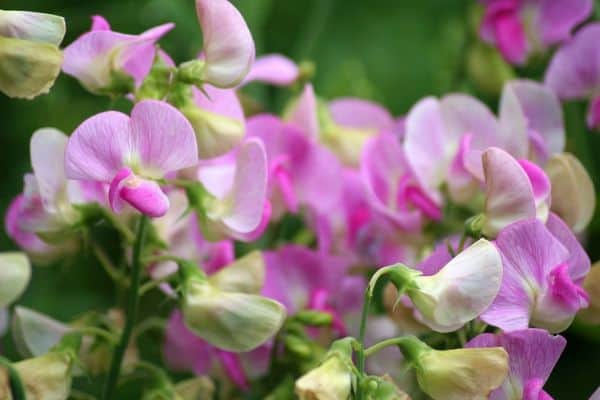 Growing these winter flowering annuals is a great way to bring color to your garden beds, pots and containers over the colder months.
RELATED ARTICLES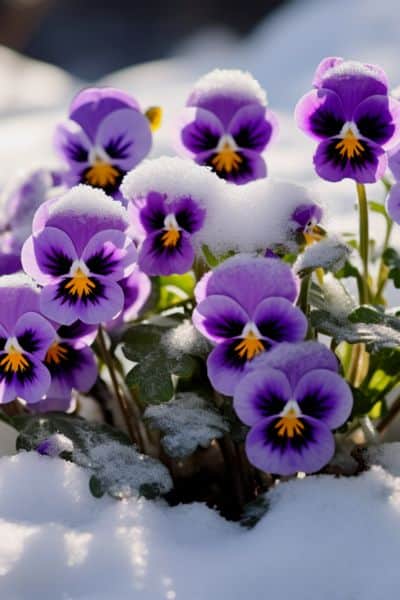 What are your favorite annuals to grow in winter? Let me know in the comments below.
Are you on Pinterest? I have boards dedicated to Flower Gardening and Gardening Tips that you may enjoy. You can also find me on Facebook.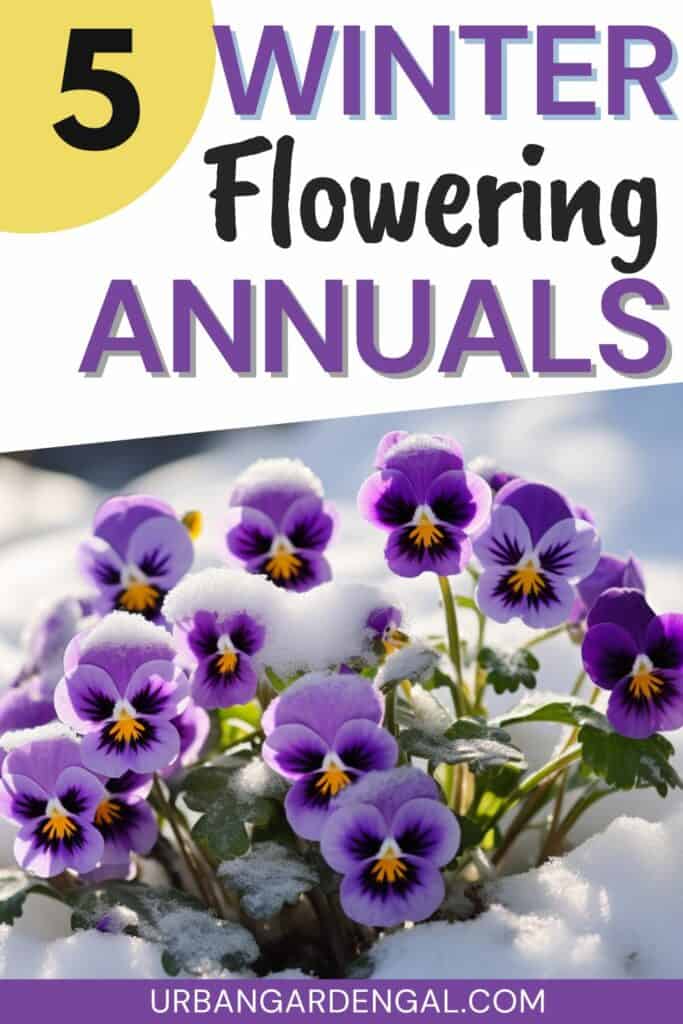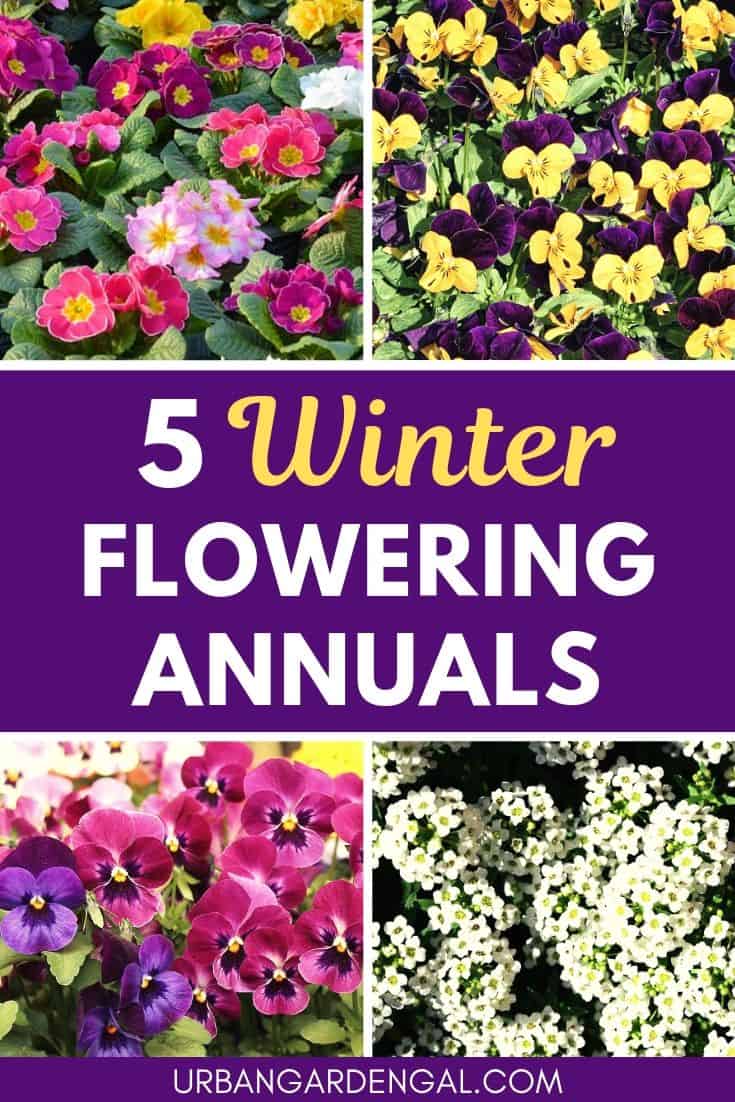 Winter flowering annuals