Frost tolerant flower plants are ideal for bringing some life and color to your garden during the cold winter months.
If you'd like to grow some frost hardy flowers in your garden, you're sure to find some excellent options on this list of 15 frost resistant flowers.
Some of these flowers are only frost tolerant while they're seedlings but others will bloom right through the frost and snow.
This post contains affiliate links. Please read the disclosure for more info.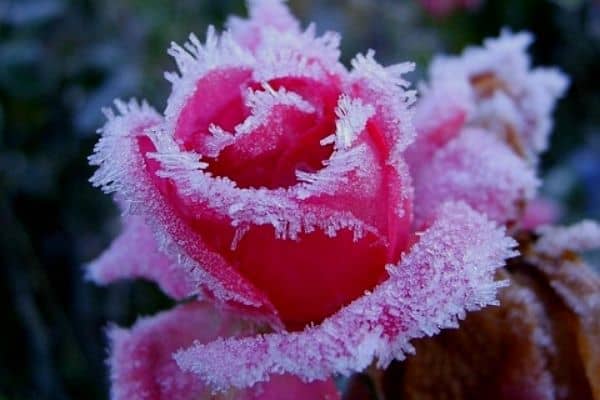 15 FROST TOLERANT FLOWERS
1. Viola (Viola tricolor var. hortensis)
Violas
are beautiful winter flowering annuals that can also be grown as short lived perennials in some climates.
They grow best in partial shade and can tolerate light frosts.
Violas self-seed easily so you'll have new flowers popping up in the garden each year.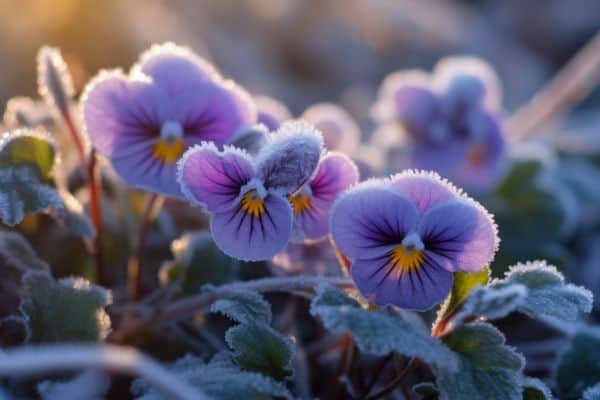 2. Winter Aconite (Eranthus hyemalis)
Winter Aconites
are frost hardy flowers that can tolerate cold temperatures.
They can be planted underneath deciduous trees or in a partially shaded spot in the garden.
After a few years Winter aconites will spread out to form a beautiful sea of yellow flowers.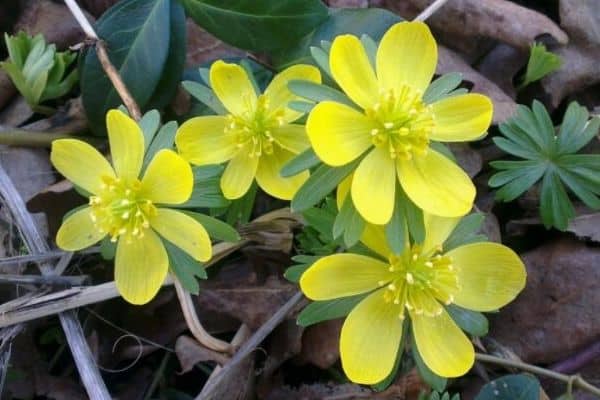 3. Pansy (Viola x wittrockiana)
Pansies
are cold hardy annual flowers that can survive frosts.
They come in a range of bright colors and they're ideal for garden beds or containers.
Plant pansy seeds in late summer for fall and winter flowers.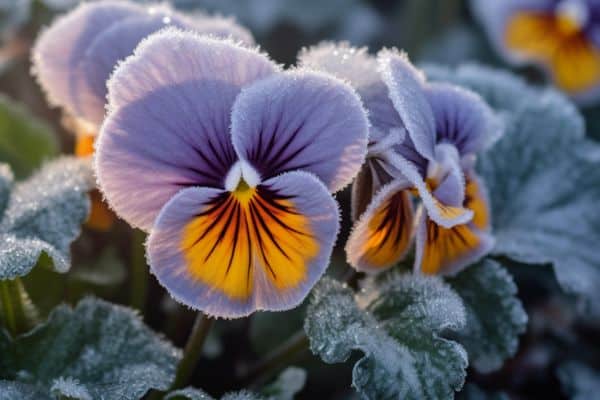 4. Hyacinth (Hyacinthus orientalis)
Hyacinths
are beautiful flowers that can tolerate freezing temperatures.
The best time to plant hyacinth bulbs is about six weeks before the first hard frost of the season.
Hyacinths look great planted in clumps in the garden or in containers.
You can even force hyacinths to bloom indoors at any time of the year.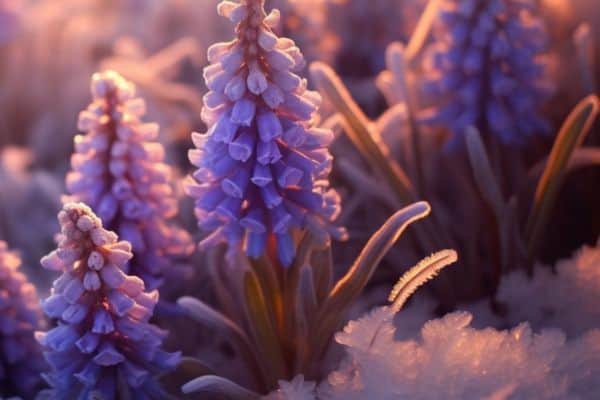 5. Sweet Alyssum (Lobularia maritima)
Sweet alyssum
seedlings can tolerate mild frosts, so you can plant the seeds in early spring even if the weather is still cool.
The flowers can be white, pink or purple and they create a beautiful carpet effect when the seeds are planted close together.
Sweet alyssums are ideal for rockeries or garden beds in front of taller flowers.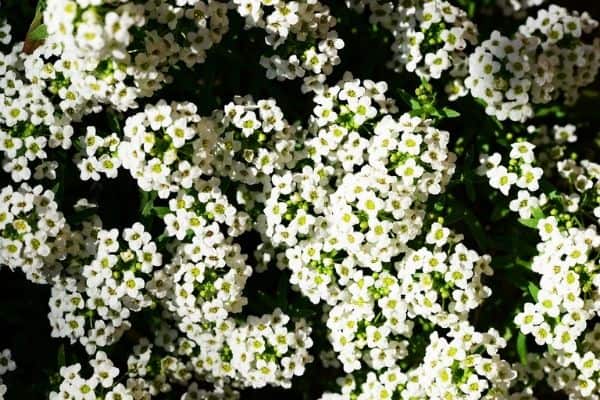 6. Snowdrop (Galanthus)
Snowdrops
are gorgeous frost hardy flower bulbs with small white bell shaped flowers that appear in late winter or early spring.
They grow best in partial shade with moist, well draining soil.
Snowdrops form clumps that can be divided each year to create more plants.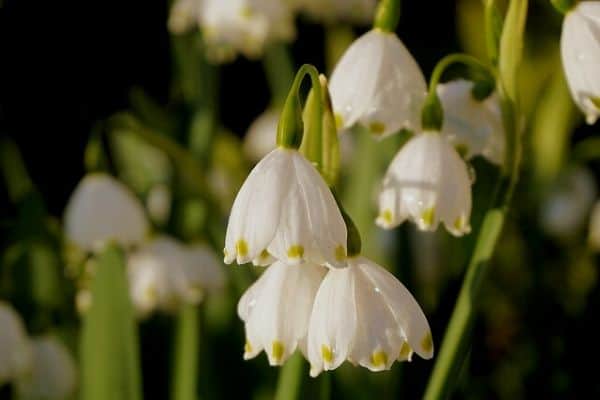 7. Primrose (Primula vulgaris)
Primroses
can withstand mild frosts but they don't do well in extremely cold weather conditions.
While most people think of primroses as spring flowers, they will also bloom during winter in areas with mild winter temperatures.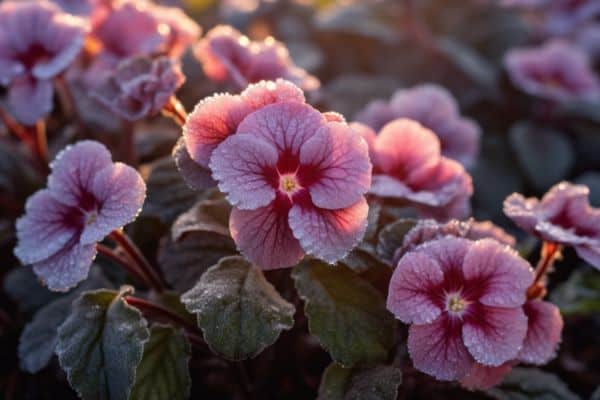 8. Sweet Pea (Lathyrus odoratus)
Sweet pea
flowers grow best in cool climates and they can tolerate mild frosts.
They're easy to grow from seed and they're great for beginner gardeners.
Sweet peas are climbing flowers so they'll need a trellis, arch or fence to climb up.
RELATED: How To Grow Sweet Pea Flowers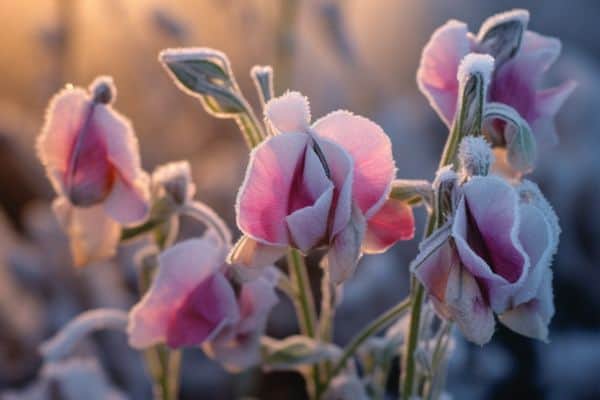 9. Glory of the Snow (Scilla forbesii)
Glory of The Snow
is one of the first flowers to appear after winter and they often pop up through the snow.
They're easy to care for and come back year after year.
Glory of the Snow bulbs spread out easily and in a few years you can have a carpet of beautiful blue flowers in your garden.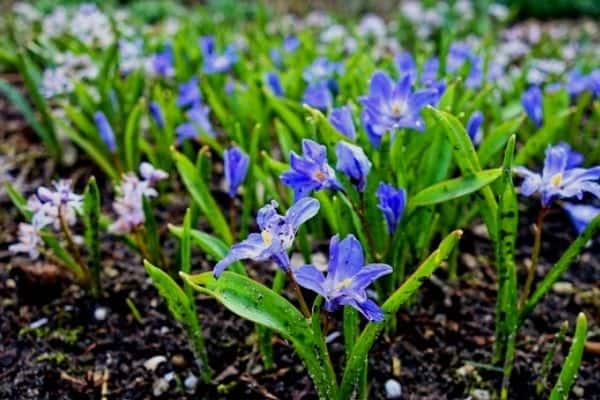 10. Daffodil (Narcissus)
Daffodils
are cheerful yellow flowers that bloom towards the end of winter.
They can tolerate light frosts but extended periods of freezing weather can damage the flowers.
Daffodils look great planted in clumps underneath deciduous trees.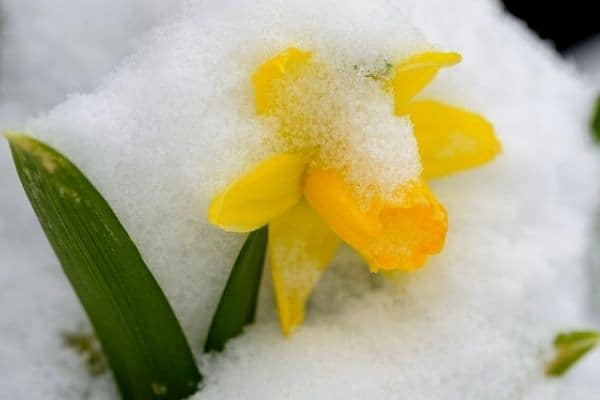 11. Lily of the Valley (Convallaria majalis)
Lily of The Valley
are small, white bell-shaped flowers that have a beautiful sweet fragrance.
They grow best in areas with cool winter temperatures and prefer a partially shaded spot.
Important note: All parts of the plants are toxic so avoid planting Lily of the Valley in your garden if you have small children or pets.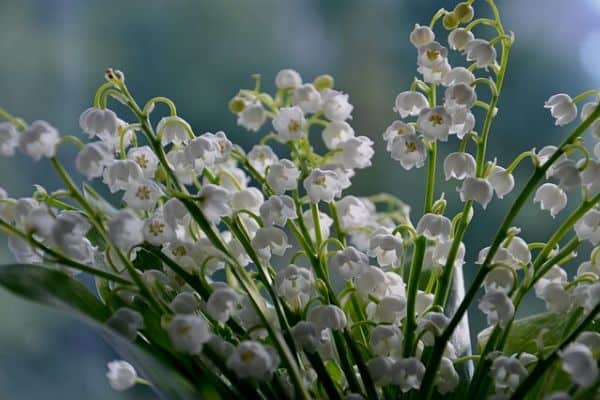 12. Crocus (Crocus sativus)
Crocuses
are frost tolerant flowers that grow best in full sun.
They begin blooming towards the end of winter and they're an excellent source of pollen and nectar for beneficial insects.
Crocus flowers need well draining, gritty soil to prevent the bulbs from rotting.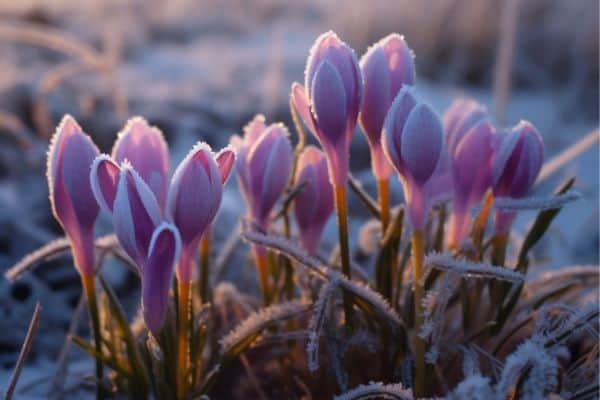 13. Forget-Me-Not (Myosotis)
Forget-Me-Nots
produce clusters of small flowers that can be blue, purple, pink or white.
They prefer cool weather and will need some afternoon shade in warm climates.
Forget-Me-Nots are prolific self-seeders, so once you plant them in your garden they'll keep coming up year after year.
The seedlings can withstand light frost so you don't need to worry if there's a cold snap in early spring.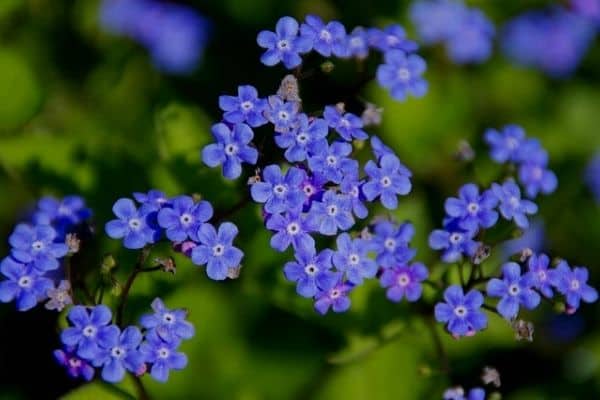 14. Snapdragon (Antirrhinum)
Snapdragons
are beautiful tall annual flowers that can tolerate a light frost.
They come in a variety of bright colors including yellow, pink, red, orange and white.
Snapdragons grow best in cool climates in a position with full sun.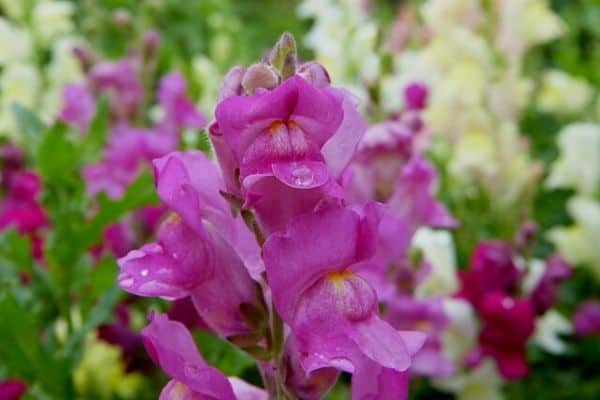 15. Camellia
Camellias
are cold hardy flowering shrubs that can survive hard freezes.
They can be used to create a beautiful flowering hedge and they're fairly easy to care for.
Camellia japonicas bloom from winter until spring, while Camellia sasanquas bloom from summer through until winter. [1]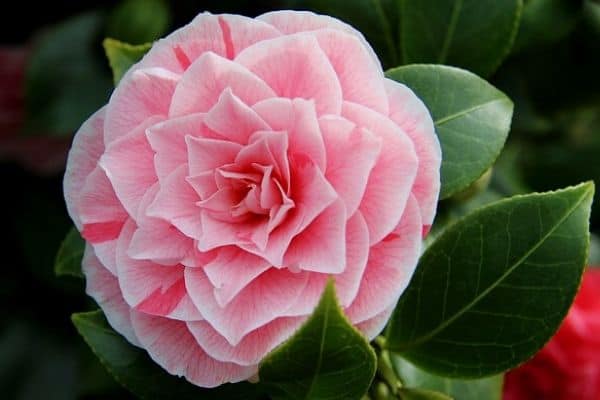 So there are 15 beautiful flowers that are ideal for cool climates and frosty weather.
Planting some of these flowers in your garden means that you can enjoy gorgeous flowers throughout winter and into spring.
RELATED ARTICLES
Which of these frost tolerant flowers do you like best? Let me know in the comments below.
Are you on Pinterest? I have boards dedicated to Flower Gardening and Garden Ideas that you may enjoy. You can also find me on Facebook.