Drying hibiscus flowers from your garden is a great way to make use of these beautiful flowers before they start to fade.
In this article I'll tell you how to harvest, prepare and dry hibiscus flowers, explain the different drying methods and share a delicious hibiscus tea recipe that you can try at home.
This post contains affiliate links. Please read the disclosure for more info.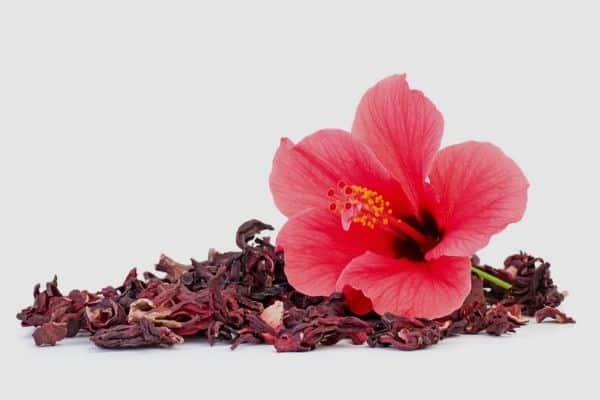 If you have hibiscus flowers growing in your garden you can dry the flowers to use in herbal teas and beauty products.
Hibiscus plants bloom from late spring through until fall and plants will keep blooming even if you pick some of the flowers.
Harvesting and preparing hibiscus flowers
Use a pair of sharp scissors or pruning shears to cut the stems.
Only use hibiscus flowers that are free of pesticides to avoid contamination.
Remove the stamens (the long yellow parts in the middle of the flower) and give the flowers a light rinse to remove any dirt from the petals.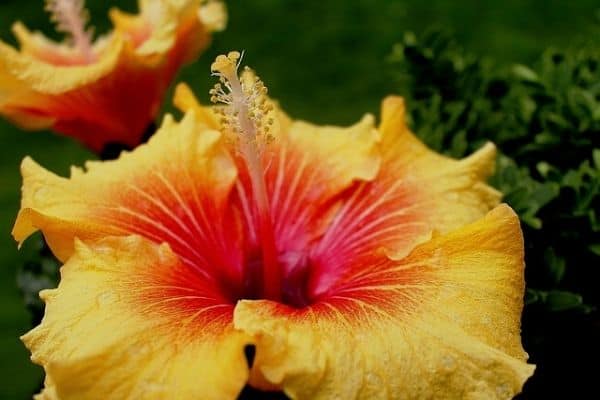 Drying hibiscus flowers
Here are three different ways to dry the flowers:
Sun drying
Place the flowers on a tray in a single layer facing upwards and leave it outside in a sunny spot that is protected from wind.
It usually takes about three to five days for the flowers to dry completely, depending how warm the temperature is.
Dehydrator
Using a dehydrator is a faster way to dry the flowers.
Place the flowers on the dehydrator trays, making sure that the flowers aren't touching.
Put the lid on the dehydrator and set it to the lowest temperature setting.
Check the flowers after a few hours and remove them once they're dry and starting to crumble.
Oven drying
Place the flowers on a tray or cookie sheet in a single layer and place it in the oven.
Set the oven to the lowest temperature setting and leave the door slightly ajar.
Check the flowers every half hour and remove them from the oven when they're crisp and brittle.
Store the dried flowers in an airtight container to use for herbal tea.
You can also crush the dried flowers and add them to your bath water, homemade soaps or exfoliating scrubs.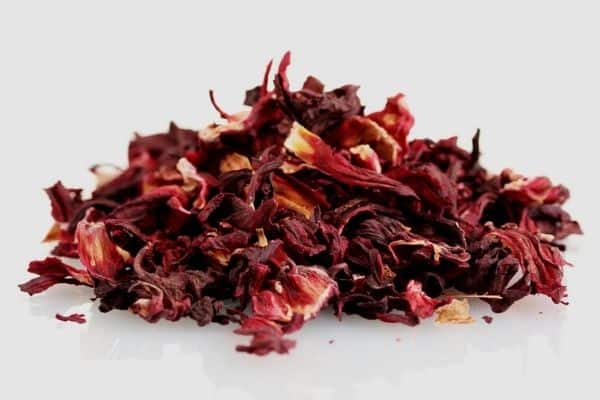 How to make hibiscus tea
Hibiscus tea is made by adding a teaspoon of dried hibiscus flowers to a cup of boiling water or if you're using a teapot, add 2 teaspoons to the pot.
Allow the tea to steep for five minutes and then strain and enjoy.
If you prefer a weaker tea, reduce the steeping time. You can also add sugar or honey to taste.
Hibiscus tea nutrition
Hibiscus flowers and calyxes contain an abundance of antioxidants, polyphenols, vitamins and minerals including vitamin C, beta carotene, calcium and iron. [1]
Taste
Hibiscus tea has an interesting flavor that is a mix of sweet, fruity and sour.
The taste is similar to cranberry tea so if you like slightly tart flavors you'll enjoy hibiscus tea.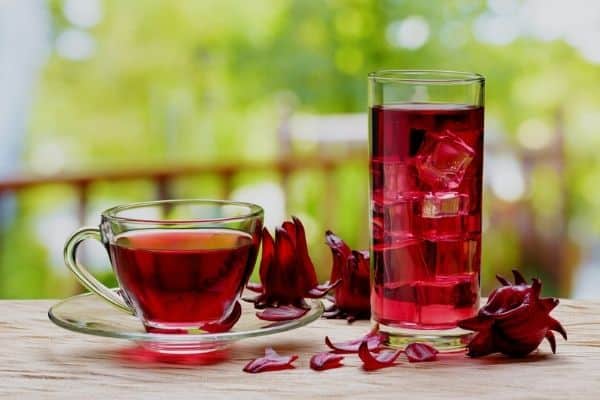 So there are my tips for harvesting, preparing and drying the flowers of the hibiscus plant.
Drying is a great way to preserve hibiscus flowers so you can use them for many months.
RELATED ARTICLES
Have you tried drying hibiscus or any other type of flowers from your garden? Let me know in the comments below.
Are you on Pinterest? I have boards dedicated to Garden Ideas and Gardening Tips that you may enjoy. You can also find me on Facebook.