If you're looking for beautiful summer flowering perennials to plant in your garden, you're sure to find some great options on this list.
Most of these flowers will bloom from spring until fall so you can be assured that your garden will be full of color during summer.
This post about summer blooming perennials contains affiliate links. Please read the disclosure for more info.
12 SUMMER BLOOMING PERENNIAL FLOWERS
1. Lavender (Lavendula)
Lavender is an easy care, summer blooming perennial that is available in many different varieties including English Lavender
and French Lavender
.
It grows best in full sun with well-drained soil and blooms from late spring until late summer.
The highly fragrant purple flowers can be dried and used to make flower arrangements, herbal tea or scented sachets.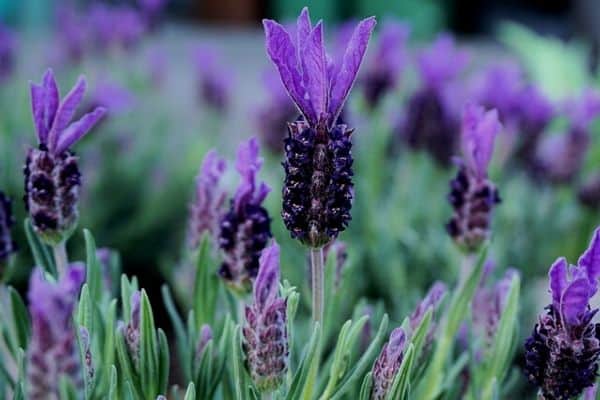 2. Millenium Flowering Onion (Allium Millenium)
Alliums
are tall perennials with stunning sphere-shaped flower heads.
They grow from bulbs, which should be planted in fall for beautiful summer flowers.
Alliums need full sun and they're drought tolerant so you can let the soil dry out a bit in between waterings.
They're most commonly purple in color but you can also find pink and white varieties.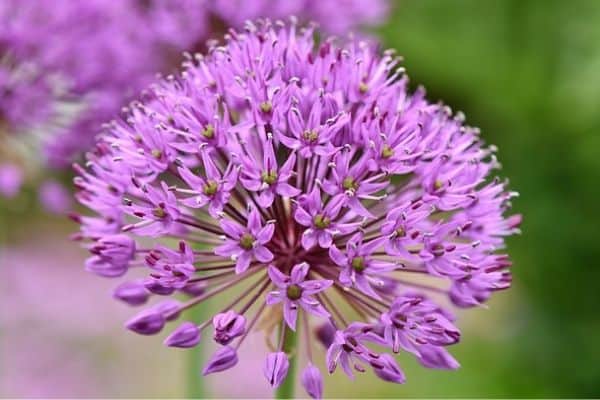 3. Black-Eyed Susan (Rudbeckia hirta)
Black-Eyed Susans
are beautiful, bright summer blooming perennials that can reach 3 feet (90 cm) tall.
The flowers are yellow with black centers and they're like a magnet for bees, butterflies and other beneficial insects.
Black-Eyed Susans should be deadheaded regularly to prolong the bloom time and they need to be divided every few years.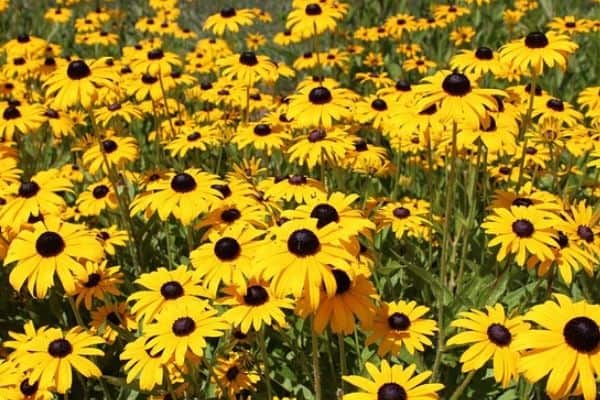 4. Echinacea (Echinacea purpurea)
Echinacea
, also called Purple Coneflower is a low maintenance perennial that is perfect for beginner gardeners.
Some varieties can grow up to 5 feet (1.5 metres) tall and they have a strong stem, so they don't need to be staked.
Echinacea grows best in full sun and blooms from summer to early fall.
Regularly removing the spent flowers can prolong the flowering time.
RELATED: How To Grow Echinacea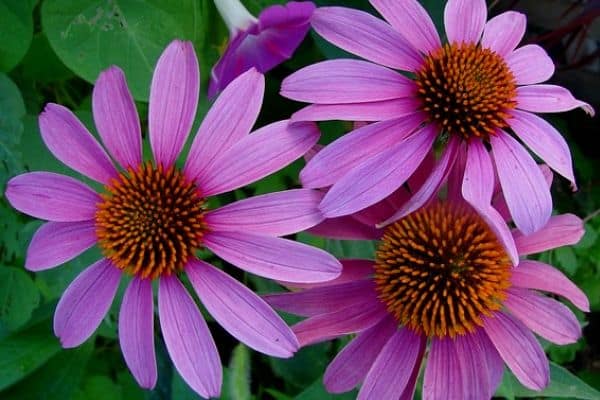 5. Shasta Daisy (Leucanthemum x superbum)
Shasta daisies
are short-lived perennials, which means they only live for a few years.
They form clumps and produce an abundance of white flowers with yellow centers.
Shasta daisies grow best in full sun and bloom from spring until fall, so you'll have plenty of flowers during the summer months.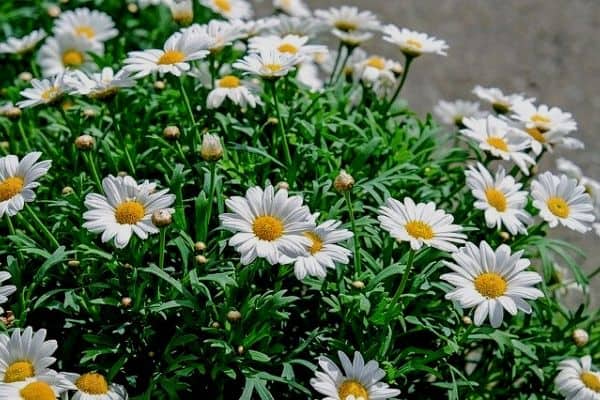 6. Hydrangea (Hydrangea macrophylla)
Hydrangeas
are beautiful perennial shrubs with flowers in a variety of colors including pink, purple, blue and white.
They grow best in a spot with morning sun and afternoon shade.
Look for Endless Summer Hydrangeas
that have a long bloom time.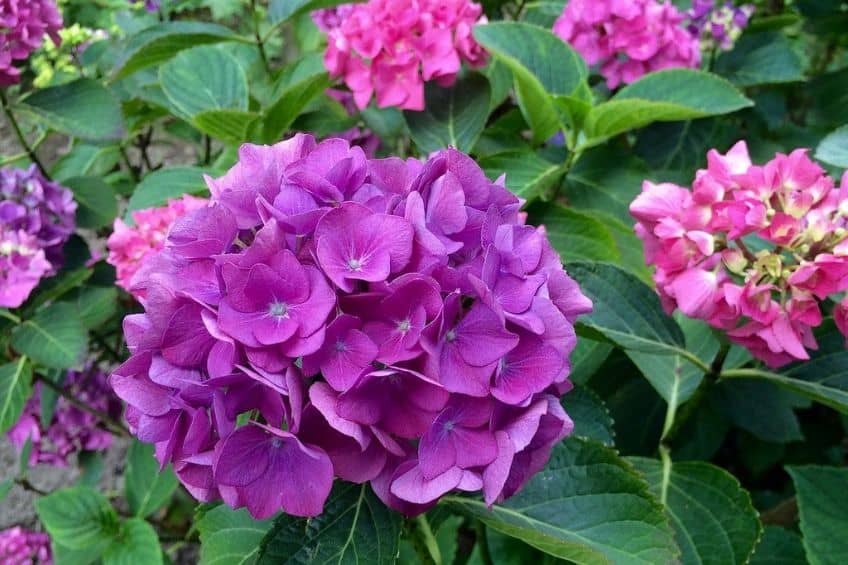 7. Aster
Aster
is another beautiful summer blooming perennial with flowers in a variety of shades including purple, pink and blue.
They grow 2 to 3 feet (60 to 90 centimetres) tall and look spectacular in the garden.
Asters grow best in areas with cool summer temperatures but they can also be grown in warm climates in a position with afternoon shade.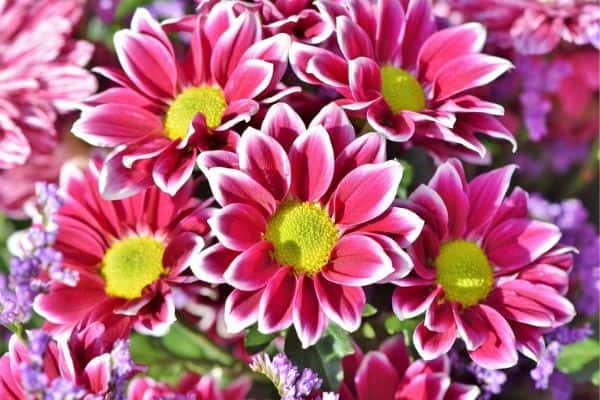 8. Bleeding Hearts (Dicentra spectabilis)
Bleeding Hearts
are beautiful perennials that are perfect for shady spots.
They bloom from summer to fall but they may take a couple of seasons to flower after planting.
Their gorgeous heart shaped flowers can be red, pink or white.
RELATED: How To Grow Bleeding Heart Flowers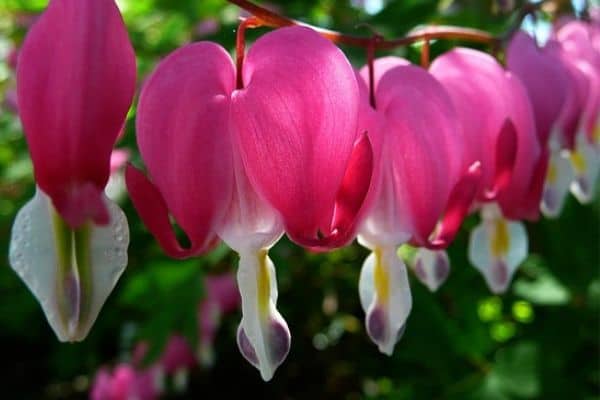 9. Canna Lily (Canna indica)
Canna lilies
are low maintenance perennials that can be planted in full sun or part shade.
They grow from underground rhizomes and the flowers can be orange, yellow or red.
Canna lilies are best suited to warm climates but they can be grown as annuals in cool climates.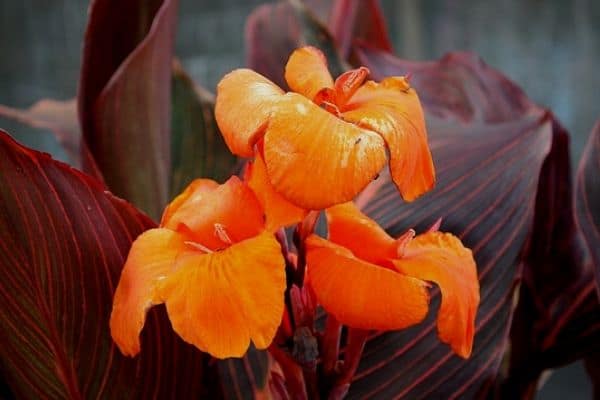 10. Yarrow (Achillea millefolium)
Yarrow
is a low maintenance, drought tolerant perennial.
It has tightly-packed flower heads that can be yellow, pink, red or white.
Yarrow is frost tolerant, pest resistant and grows best in a spot with full sun.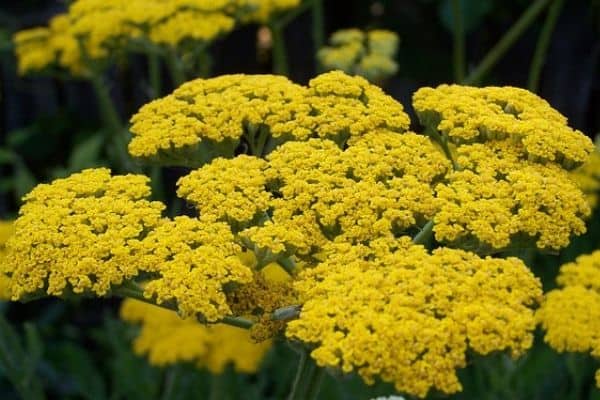 11. Hibiscus
Hibiscus
, also known as Rose Mallow, has beautiful large flowers that can be up to 6 inches (15 cm) in diameter.
The flowers come in a range of colors including red, pink, purple and white.
Hibiscus grows best in full sun and prefers humid, tropical climates.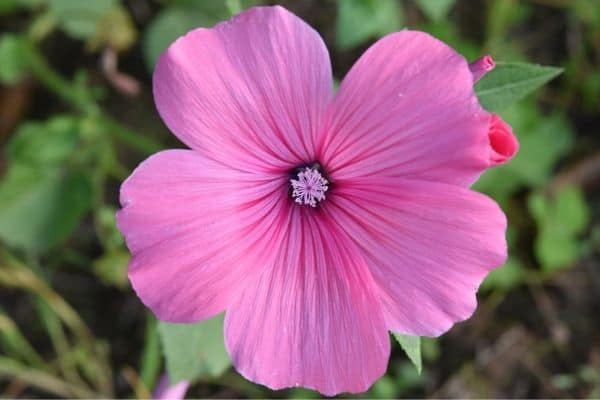 12. Dahlia
Dahlias
are spectacular summer flowering perennials that really stand out in a flower garden.
There are many different sizes, shapes and colors to choose from, so you're sure to find one that suits your garden.
Some Dahlia varieties can grow 5 to 6.5 feet (1.5 to 2 m) tall. [1]
Dahlias can be grown from tubers or seeds and need at least 6 hours of sunlight each day.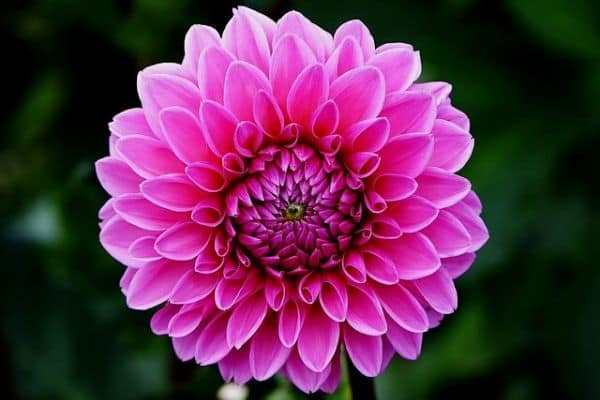 So there are 12 beautiful summer blooming perennial flowers.
Planting a few of these perennials will ensure that your garden will be filled with color over the summer months.
RELATED ARTICLES
Which of these summer flowering perennials do you like best? Let me know in the comments below.
Are you on Pinterest? I have boards dedicated to Home Gardens and Gardening Tips that you may enjoy. You can also find me on Facebook.
Don't forget to pin this post so you can come back to it when you're ready to start planting.