Yellow flowering indoor plants are great for brightening up your home and there are many different houseplants with beautiful yellow flowers that you can add to your indoor garden.
Here are 7 bright and cheerful indoor plants with yellow flowers.
Some of these plants can also be planted outdoors.
This post contains affiliate links. Please read the disclosure for more info.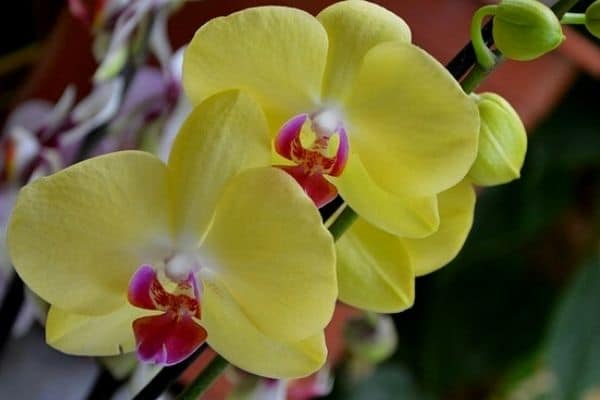 7 YELLOW FLOWERING HOUSEPLANTS
1. Kalanchoe
Kalanchoe
is a type of succulent with beautiful bright, long lasting flowers.
The flowers can be yellow, orange, pink, red or white and you can often get a second bloom by cutting back the spent flowers.
Kalanchoes are very easy to care for and they grow well in direct sunlight or partial shade.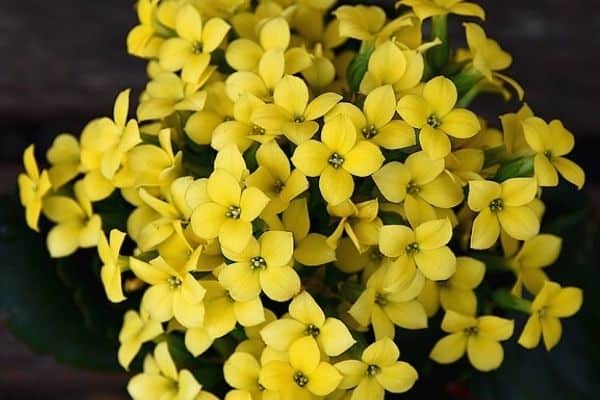 2. Bromeliad
Bromeliads
are tropical plants that are perfect for humid climates.
If you don't live in a tropical climate you can use a small humidifier to increase the humidity in your home or place them in the bathroom where the humidity level is a bit higher.
Bromeliads have long lasting flowers that are actually modified leaves called bracts.
They're low maintenance houseplants, but just remember to keep them away from direct sunlight as it can burn their leaves.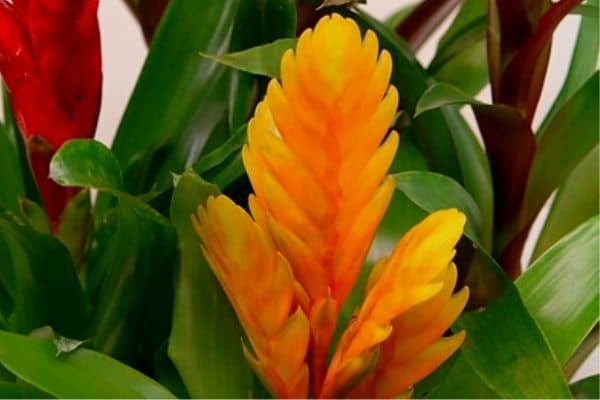 3. Lollipop plant (Pachystachys Lutea)
Lollipop plants
, also known as golden shrimp plants, have large cone shaped bracts that are yellow in color.
They can grow 12 to 24 inches (30 to 60 cm) tall indoors and up to 4 feet (120 cm) tall outdoors.
Lollipop plants need bright, indirect light and they should be pruned each year to keep them to a manageable size.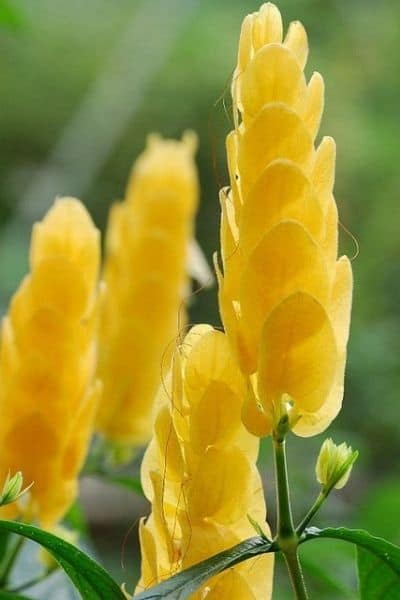 4. Orchid
Orchids
are stunning indoor plants with long stalks and multiple flowers that can be yellow, pink, purple or white.
They need some humidity so the bathroom is a great spot for orchids.
If the air in your home is very dry from air conditioning or heating then you may need a humidifier to keep your orchids happy.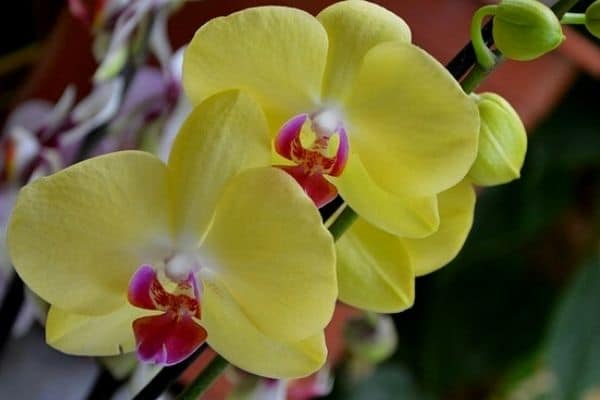 5. Hibiscus
Hibiscus
, also known as Rose Mallow, is a stunning flowering plant that thrives in tropical areas. [1]
They're most commonly grown outdoors but they'll also grow well indoors in a sunroom or near a big window.
Yellow flowering hibiscus are my favorite but they also come in other colors including orange, pink, purple, red and white.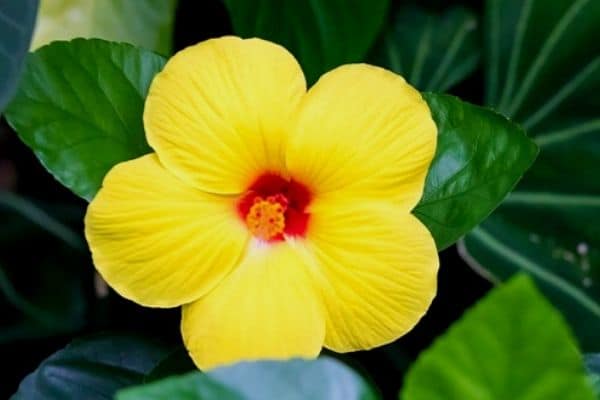 6. Cactus
There are many different types of cacti with yellow flowers but the most common one is the prickly pear cactus.
Cacti are very low maintenance houseplants and will grow well as long as they get plenty of light and the occasional watering.
Be sure to let the soil dry out before waterings.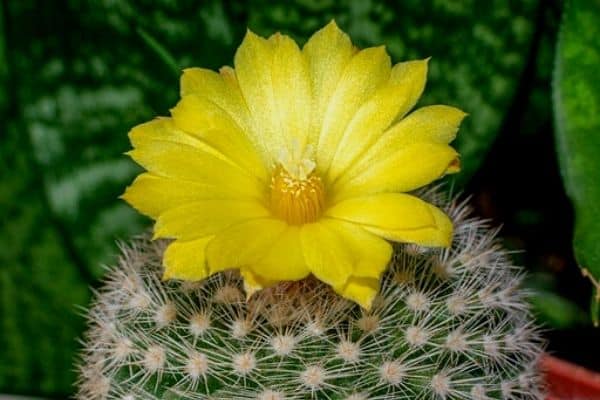 7. Bird of paradise
The last yellow flowering houseplant on this list is the bird of paradise.
It has brightly colored flowers that can be yellow or orange and they look like flying birds.
Bird of paradise
can be planted in containers and overwintered indoors or you can grow them indoors year round as long as they get plenty of light.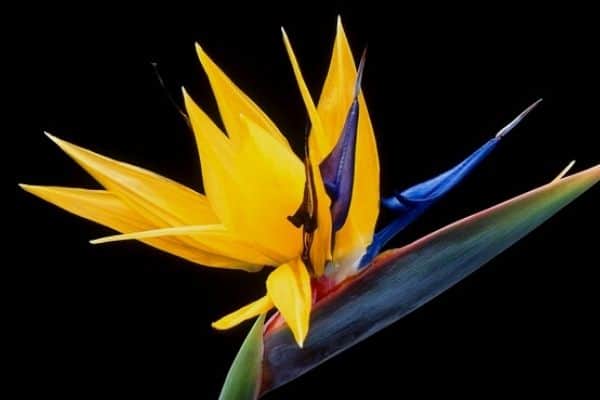 So there are 7 stunning houseplants with yellow flowers to add to your plant collection.
These gorgeous yellow flowering indoor plants are ideal for bringing color and interest to a room.
RELATED ARTICLES
Which of these yellow flowering houseplants do you like best? Let me know in the comments below.
Are you on Pinterest? I have boards dedicated to Home Gardens and Gardening Tips that you may enjoy. You can also find me on Facebook.