Vertical fence gardens are ideal for small yards with limited garden space.
Depending on the type of fence you have you can mount planters onto the fence or use the fence as a trellis to grow climbing flowers or vegetables.
Here are 8 ways to turn your backyard fence into a productive and attractive vertical garden.
This post contains affiliate links. Please read the disclosure for more info.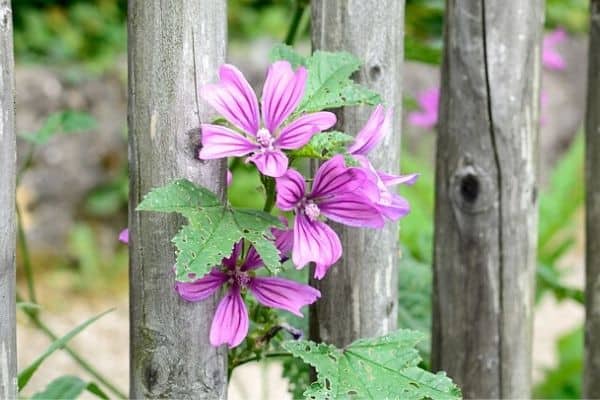 8 VERTICAL GARDEN FENCE IDEAS
1. Wire fences
Wire or chain link fences make it easy to grow vegetables or flowers vertically.
Wire fencing is strong enough to support most climbing vegetable vines including squash, cucumbers and small pumpkin varieties.
You could also train a flowering vine to grow up a wire fence to provide privacy in your yard.
Some good options include star jasmine
, which has beautiful fragrant white flowers or bougainvillea
, a climbing vine with stunning brightly colored flowers.
RELATED: 10 Flowering Climbers
2. Pallet planter
Recycled wooden pallets can be mounted on a fence to create a beautiful vertical garden.
Staple some thick fabric inside the pallet, fill it with potting mix and mount it securely to the fence.
Pallets are ideal for growing herbs and leafy salad vegetables.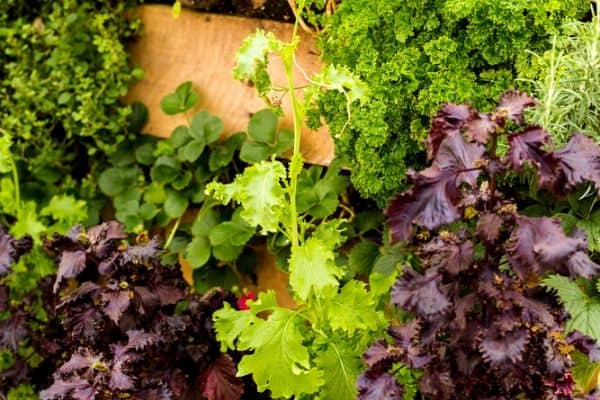 3. PVC pipe
Pipes and even old guttering secured to a fence is another great way to create a vertical garden.
Guttering is a bit easier because you don't have to drill holes for the plants.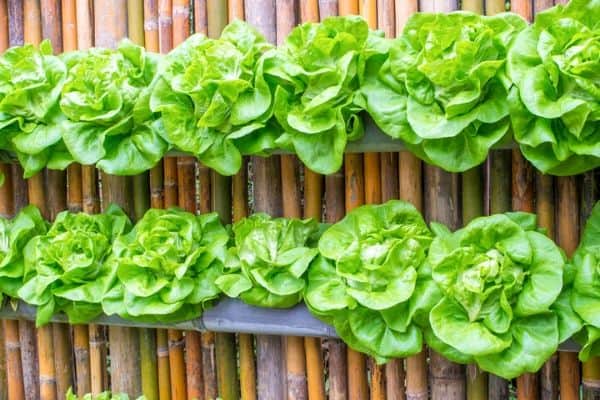 4. Fence mounted planters
There are many different planters you can buy to mount onto your fence ranging from decorative planters
that hang on top of the fence to large vertical planters
with numerous pockets to create your own salad or herb garden.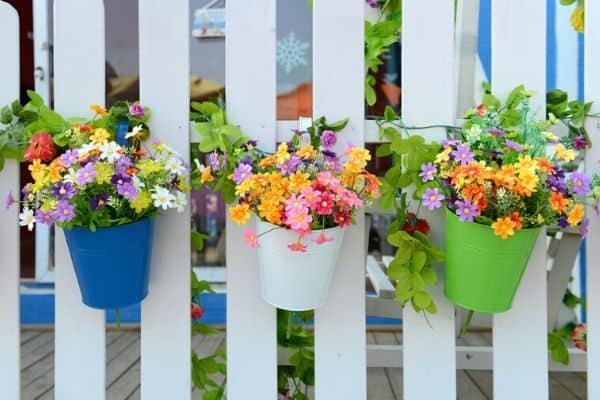 5. Lattice fence
Lattice fences don't provide much privacy but they make an excellent trellis for climbing vines that will block out the neighbours.
Try planting a star jasmine vine and train it to grow up the lattice for a beautifully fragrant privacy screen.
You can also hang pots from the lattice like in the photo below.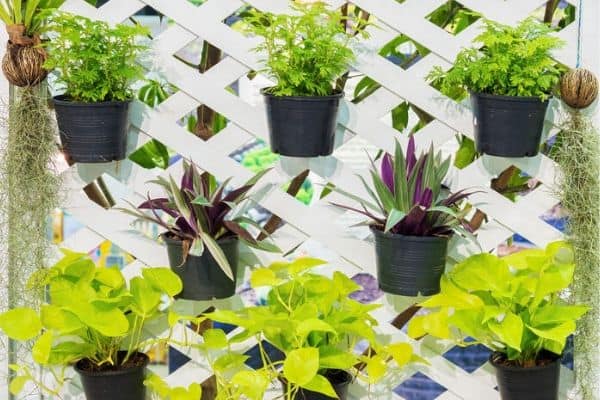 6. Timber fence
Timber fences are also great for vertical gardens. You can screw hanging planters to the timber or secure wire across the fence.
In the photo below a bougainvillea vine is growing across a timber picket fence that has wire attached.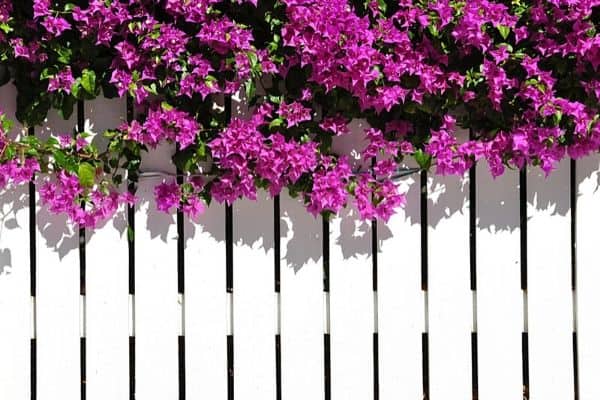 7. DIY Honeycomb Fence Trellis
If you enjoy DIY garden projects you could try this idea from Mama Needs A Project.
It's a honeycomb shaped garden fence trellis that is ideal for beautifying a boring fence.
Even without any plants growing on it, it's a gorgeous piece that will add interest to your backyard garden.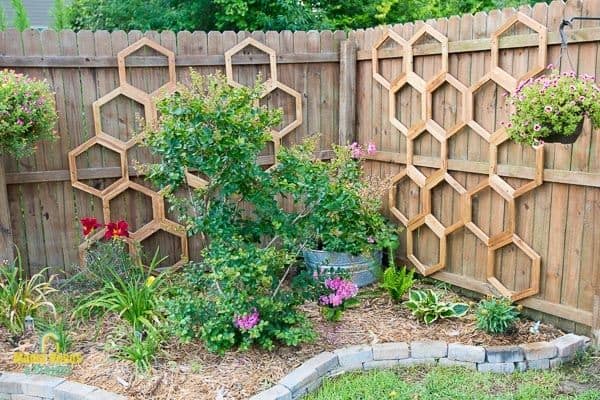 8. DIY Fence Trellis
Another DIY project you might like to try is this fence trellis by The Handyman's Daughter.
It's a fun project that you could complete in a weekend and it's ideal for covering up an ugly fence.
You can lean the trellis against the fence or attach it to the fence with nails.
It's ideal for flowering climbers like clematis and you can give your vines a hand to get started by weaving them through the slats of the trellis.
Once they take off the entire fence will be covered with beautiful flowers.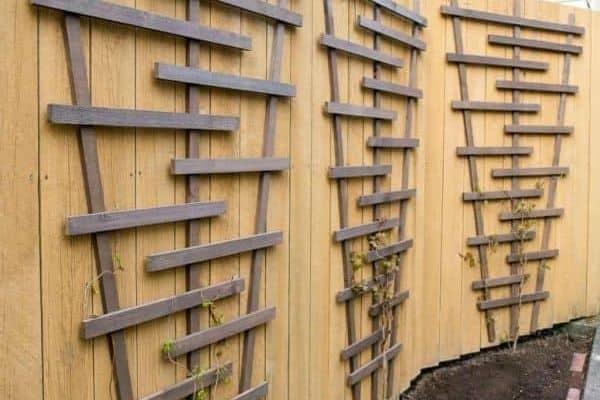 Vertical garden maintenance
Maintaining a vertical garden is fairly easy and you don't need to be an experienced gardener to create a beautiful vertical garden on a fence.
Installing a watering system is a good idea for busy people and it'll ensure that your plants don't dry out, especially during the summer months.
It's also a good idea to cut back the flowering vines after they've finished blooming to keep them tidy and encourage more flowers the next year.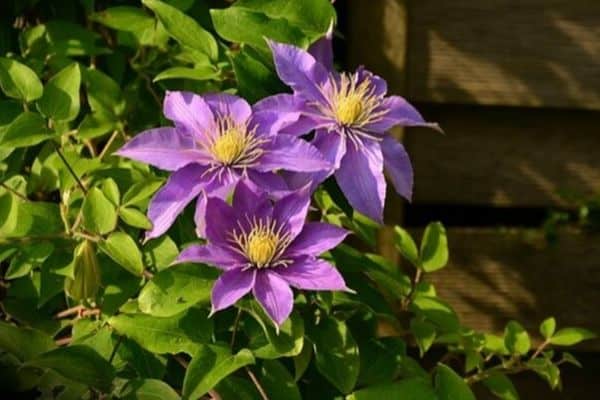 So there are 8 ways to grow plants on a fence in your backyard.
Using a fence to create a vertical garden is one of the easiest ways to create a beautiful and productive garden when you have limited space.
RELATED ARTICLES
Which of these vertical fence garden ideas do you like best? Let me know in the comments below.
Are you on Pinterest? I have boards dedicated to Garden Ideas and Gardening Tips that you may enjoy. You can also find me on Facebook.
Don't forget to pin this post so you can come back to it later.