Yogurt contains many different strains of beneficial bacteria that are not only good for humans, they can help to improve the health of your soil and plants.
So, how exactly do you use yogurt in the garden?
In this article I'll share 6 ways to use yogurt to benefit your plants.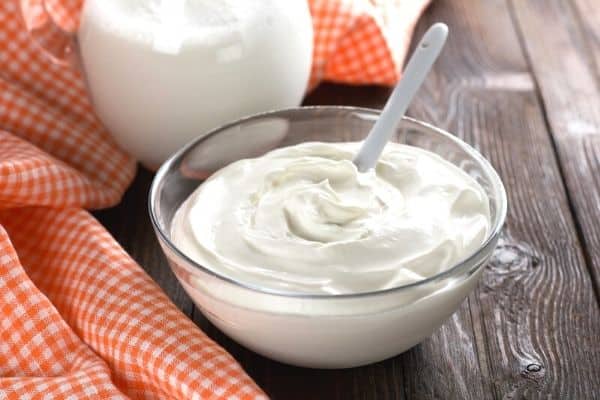 The benefits of yogurt for plants are numerous: it helps to enrich the soil, aids in repelling pests and insects, promotes faster growth and healthier plants.
It is important to note that homemade remedies with yogurt should not be used directly on edible plants just before harvesting.
Instead, use it for flowering plants or other ornamental plants in your home and garden.
How does yogurt help plants and soil?
Yogurt contains two strains of beneficial bacteria which are known to help with digestion as well as protecting against pathogens.
These strains of probiotic bacteria are Streptococcus thermophilus, which is a species of lactic acid-producing bacteria.
Lactobacillus bulgaricus is another strain of beneficial bacteria found in yogurt.
These two types of bacteria work together to produce enzymes that break down sugars and other carbohydrates into nutrients for the plant.
The main benefit of yogurt in the garden is that it increases both organic matter and nitrogen in your soil, which are two essential elements for healthy plant growth.
When the probiotic bacteria in the soil feed off the yogurt, they produce sugars and carbohydrates to feed themselves.
In the process of feeding themselves, they excrete humic acid, which acts as a prebiotic for your plants, just like the prebiotics in your gut.
Humic acid is able to hold on to nutrients such as nitrogen and keep them in the soil for a longer period of time.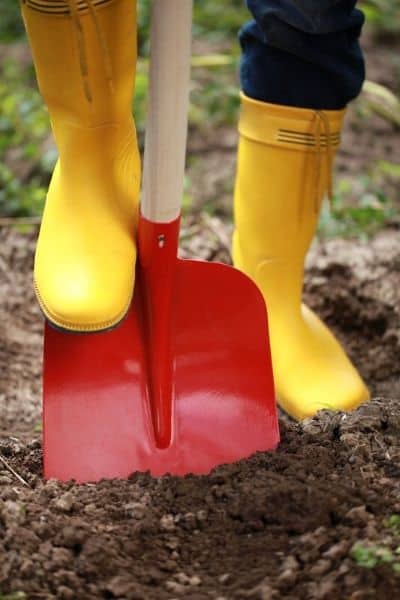 Here are 6 ways to use yogurt in the garden:
1. Using yogurt as a fertilizer
One of the main benefits of yogurt in the garden is that it acts as an organic fertilizer.
Yogurt can be mixed with water in a ratio of roughly one tablespoon of yogurt to one cup of water and then poured onto the soil to naturally fertilize your plants.
2. Anti-fungal plant spray
Yogurt makes an excellent anti-fungal spray to treat conditions such as powdery mildew, gray mold, black spot on roses and rust.
The beneficial bacteria in yogurt helps to prevent and treat fungal diseases in plants by breaking down the cell wall of the fungal spores and releasing volatile compounds that are toxic to fungal growth.
Add a tablespoon of yogurt to a cup of water, pour it into a spray bottle and spray it on the plant's leaves.
Do this once a week until the problem is gone, or you can dilute it with more water if you want to use it more often.
3. Compost
You can also add yogurt to your compost heap to help the organic matter break down quicker.
Yogurt can be mixed with other ingredients such as coffee grounds, tea leaves, vegetable scraps and grass clippings to make an excellent compost accelerator.
Just add 1 cup of expired yogurt per cubic yard of compost and mix it in well.
4. Pest repellent
You can use yogurt as a pest repellent against mites.
Mites are insects that feed on the roots of your plants, slowly destroying them and causing yellowing or brown leaves and poor growth.
The probiotics in the yogurt help to keep these annoying pests away from your garden by producing humic acid, which acts as a natural mite deterrent. [1]
5. Soil amendment
Yogurt makes for an excellent soil amendment that will improve the health of your soil and adjust the soil's pH level to make it more acidic for acid-soil loving plants like azaleas, daffodils and blueberries.
Just add a cup of yogurt to a quart (1 litre) of water and stir it in well.
Pour this mixture around your plants or add it to the soil before planting.
You can also use this mixture for houseplants like african violets and ferns.
6. Growing moss
Yogurt can also be used to accelerate the growth of moss.
To grow moss quickly, combine one cup of yogurt with 2 tablespoons of moss and blend until it forms a thick paste.
Spread the paste onto the surface where you want the moss to grow and mist it daily with a spray bottle.
Moss grows best in a cool, shady area and it looks great on statues, pots, bricks and pavers.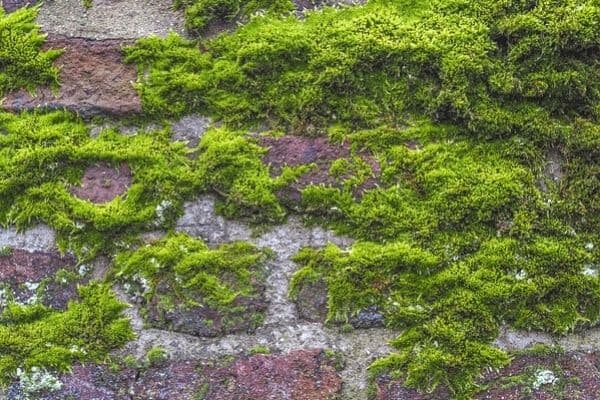 So there are my tips for using yogurt in the garden.
As well as yogurt you can also use whey, which is the watery liquid that accumulates on the top of yogurt or homemade kefir.
RELATED ARTICLES
Have you tried using yogurt to fertilize your garden or potted plants? What other uses do you have for yogurt around the home or garden? Let me know in the comments section below.
Are you on Pinterest? I have boards dedicated to Home Gardens and Garden Ideas that you may enjoy. You can also find me on Facebook.