Upcycled planter alternatives for your garden
Before you buy new planter pots, have a look around your home.
With a little bit of effort and some creativity, you can transform household items like cans, jars and bottles that would otherwise be thrown in the trash into upcycled planters and containers for your herbs, flowers, vegetables and succulents.
In this article I've compiled a list of 10 household items that you can easily turn into upcycled pots.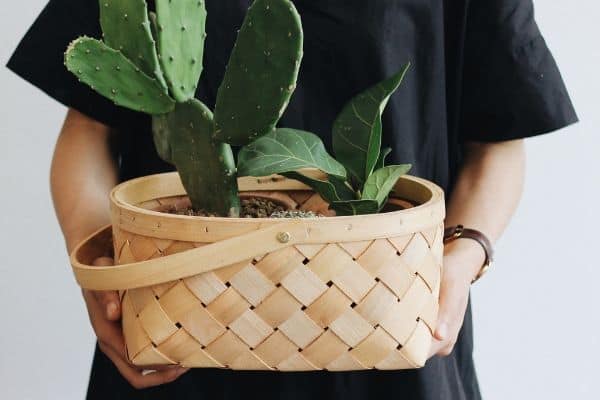 10 UPCYCLED PLANTER IDEAS
1. Tin Cans
Tin cans that would otherwise be thrown away can be made into beautiful alternative pots.
Old cans like soup cans and pet food cans can be washed and painted in bright colors. This is a great DIY planter project to get the kids involved in.
After the paint has dried, drill some holes in the bottom and fill the tin cans with rocks to help improve drainage, top up with potting soil and your choice of plant.
These tin can pots look great mounted on a wall in the backyard or on a shelf or windowsill.
2. Boots
Another clever plant pot idea is to turn old boots and shoes into unique upcycled planters.
All you need to do is drill a hole in the bottom of each shoe and place some small rocks in the bottom for drainage.
You can even paint the boots in bright colors to make them stand out in your garden.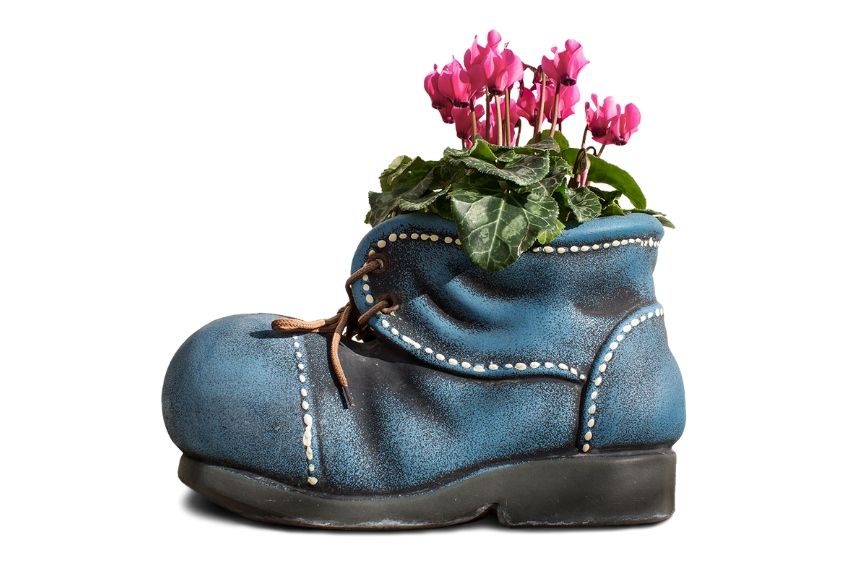 3. Glass Jars and Containers
Glass jars are perfect for growing succulents and herbs on a windowsill.
Just be careful not to overwater them because there are no drainage holes.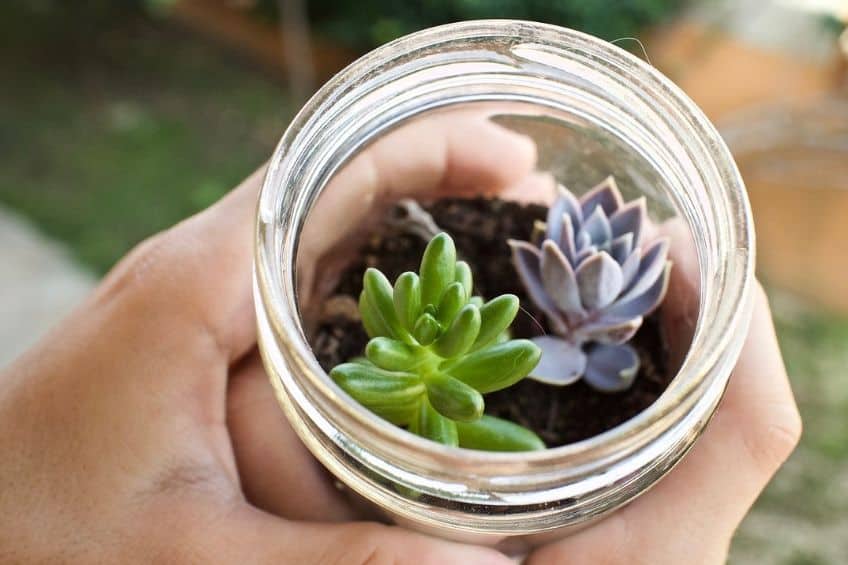 4. Watering Can
Watering cans that have a hole in the bottom make perfect alternative planters for indoor and outdoor plants.
They look great on a windowsill or shelf.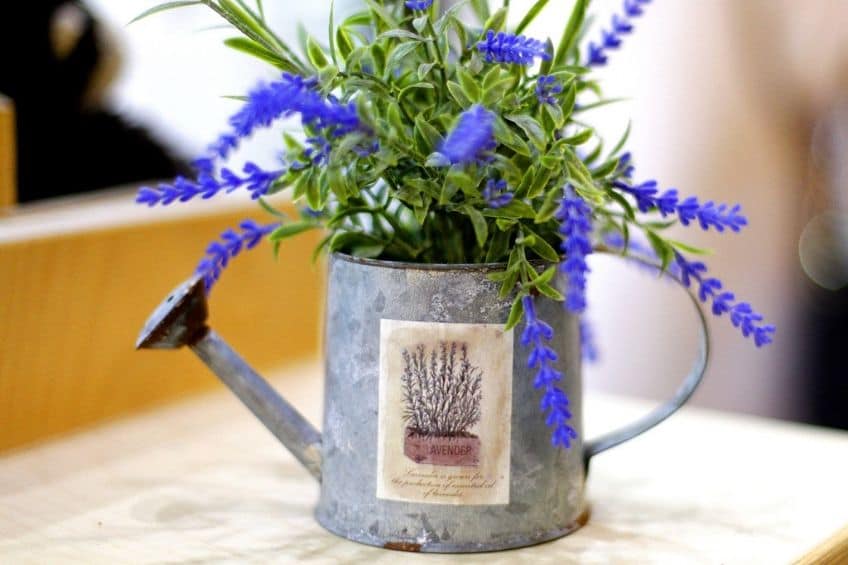 5. Bath
If you've been renovating your home and have an old bath or sink lying around, you can easily put it to good use in your garden.
These look great in a corner of the backyard and you can fill them up with lots of flowering plants.
6. Bike
Old bikes can be painted and decorated with baskets or wooden boxes filled with flowering plants on the front and back.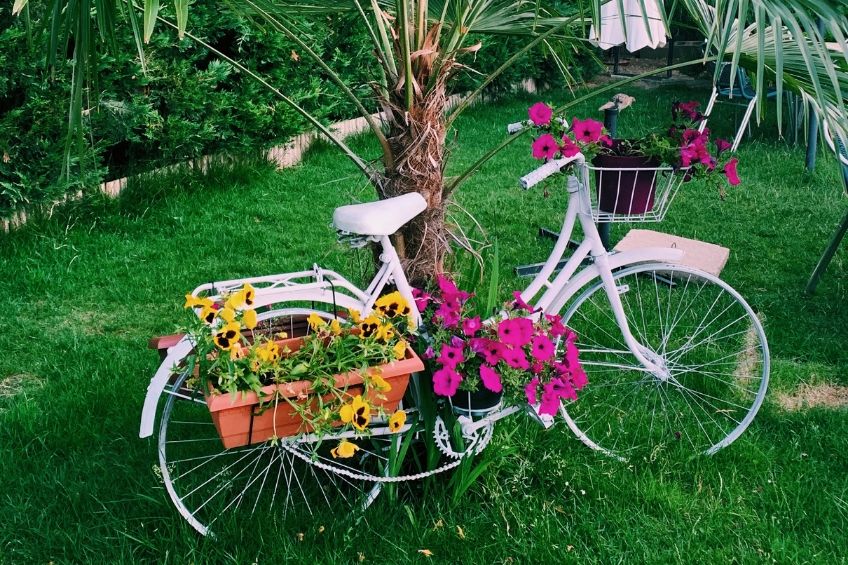 7. Wheelbarrow
Old wheelbarrows make gorgeous upcycled planters for the backyard and you can move them around the garden to get the best light.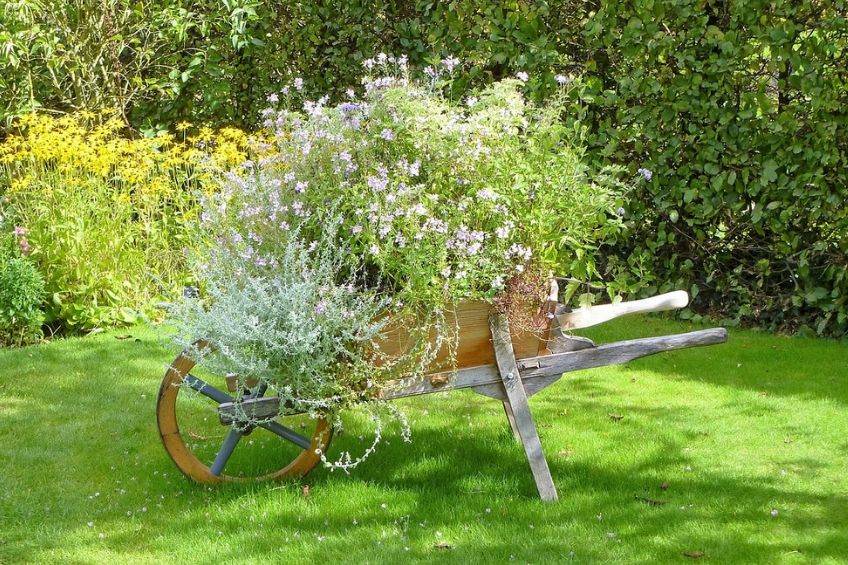 8. Barrels
Barrels that have been cut in half can be turned into beautiful alternative planters for the garden and they look great filled with annual flowers.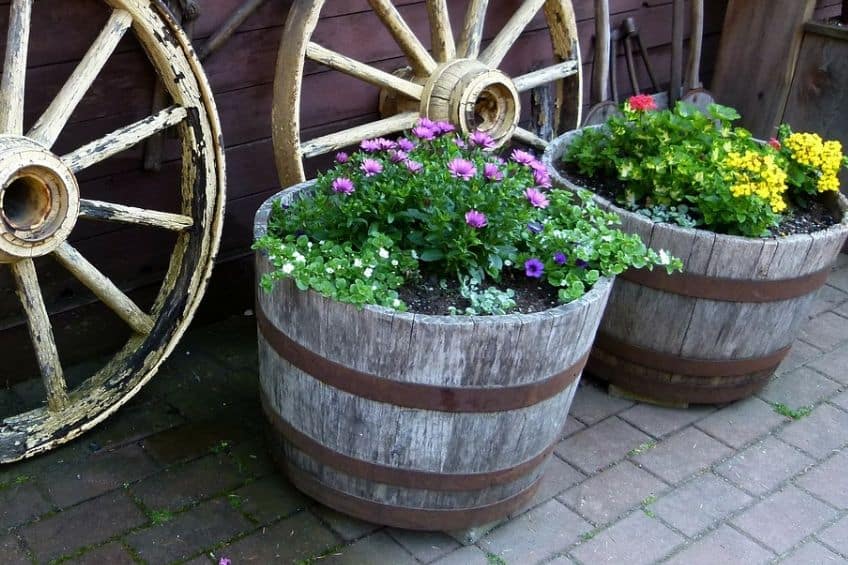 9. Pram
Old prams make cute upcycled alternative planters. This one is filled with gorgeous Hydrangeas.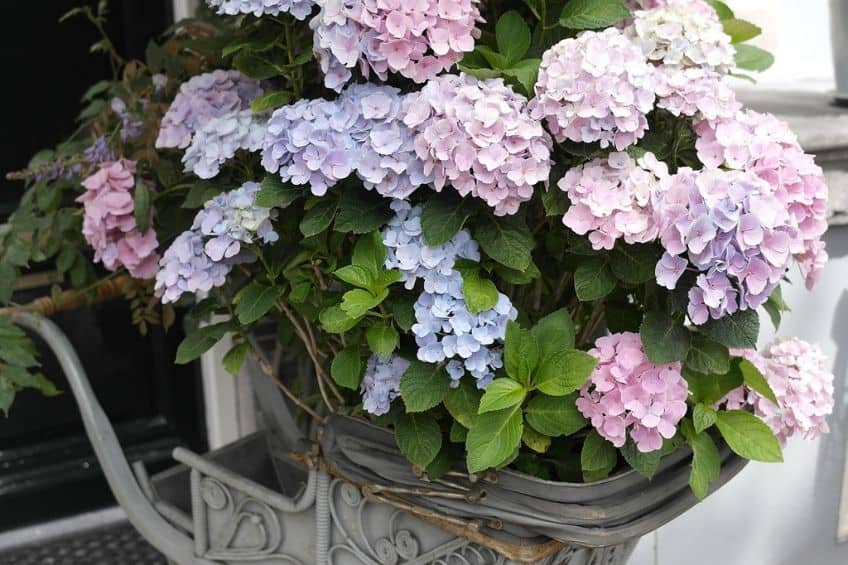 10. Logs
Logs can be placed on their side and hollowed out to make a gorgeous planter. You'll need to be skilled with a chainsaw for this one.
RELATED: 15 Space Saving Garden Planters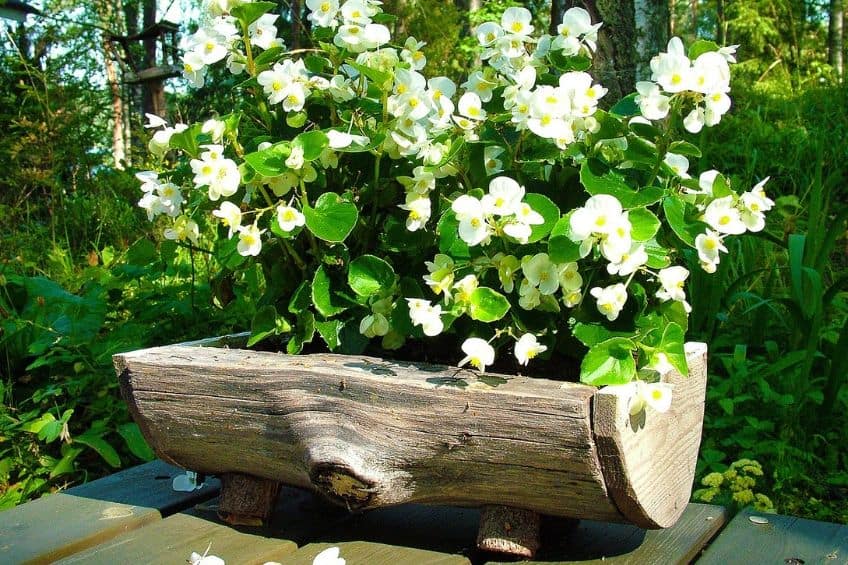 Other Plant Pot Alternatives
You can easily upcycle many other household items that would normally end up in the trash including plastic containers, milk bottles, old cups and mugs, wicker baskets, colanders, tea pots, wooden crates, muffin tins, old tires, toolboxes, plastic buckets, purses… the list is endless!
With a bit of creativity it's possible to turn just about any household item into a beautiful and unique planter for your backyard or garden.
So why not swap traditional plastic pots and containers for cleverly upcycled planters to help the environment and reduce waste.
Here's a quick video that shows how to make easy DIY upcycled planters from household items.
RELATED ARTICLES
Have you tried any of these planter alternatives? Have you upcycled other items in your garden? Let me know in the comments below.
Are you on Pinterest? I have boards dedicated to Planters & Pots and Garden Ideas that you may enjoy. You can also find me on Facebook.
Upcycled Planter Pot Alternatives