Beautiful Annuals With Trailing Habits
Trailing annual flowers are ideal for hanging baskets, window boxes, containers and retaining walls.
They put on a stunning display of blooms and the good thing about annuals is that you can change them each year.
Here are 10 of the best cascading annual flowers for your garden.
This post contains affiliate links. Please read the disclosure for more info.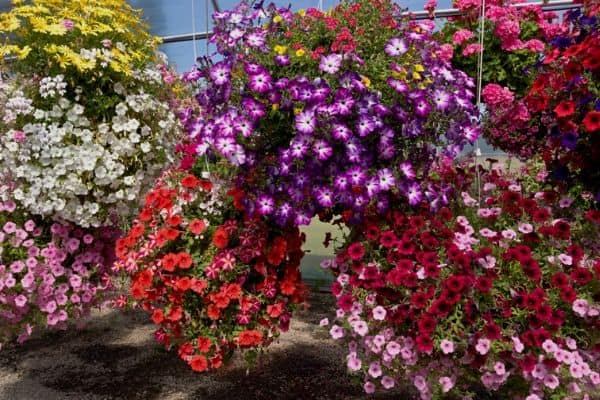 1. Petunia
Trailing petunias
are one of the most popular annual flowers for hanging baskets.
They need at least six hours of sunlight each day and they can withstand hot weather and humidity.
Petunias bloom throughout summer and come in a range of colors including pink, purple, red, yellow and white.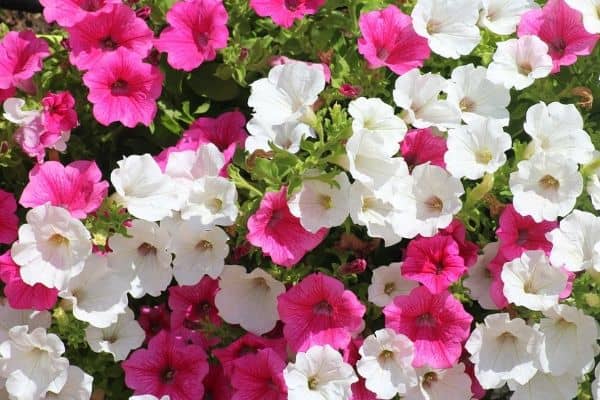 2. Million Bells (Calibrachoa)
Million Bells
look like a smaller version of petunias and they're spectacular trailing flowers for containers.
They bloom from spring until the frost hits and the flowers can be red, pink, purple, orange, yellow or white.
Million Bells are low maintenance and will grow well in full sun or part shade.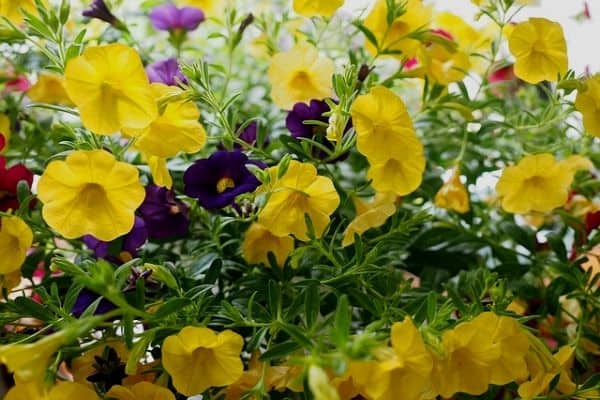 3. Nasturtiums (Tropaeolum majus)
Nasturtiums
are easy to grow annuals that look great trailing over the sides of a hanging basket or window box.
The flowers are edible and can be orange, yellow, red or cream colored.
Nasturtium seeds can be planted directly in the container after the last frost of the season when the soil has warmed up or they can be started indoors and transplanted in spring.
RELATED: How To Grow Nasturtiums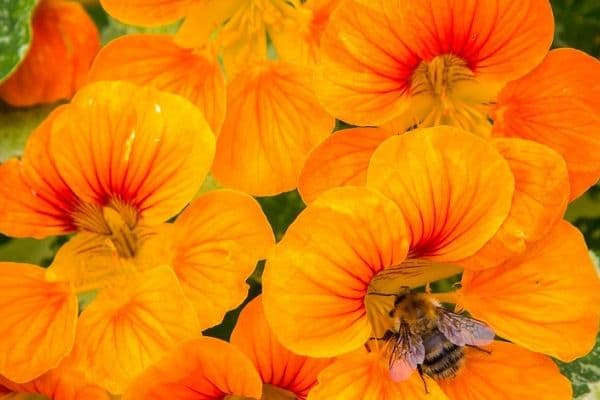 4. Lobelia (Lobelia erinus)
Trailing Lobelias
come in different shades of blue, but they can also be pink, purple or white.
They spread out easily and they're a great choice for rockeries and containers.
Lobelias bloom from summer until the frost arrives and they grow best in partial shade.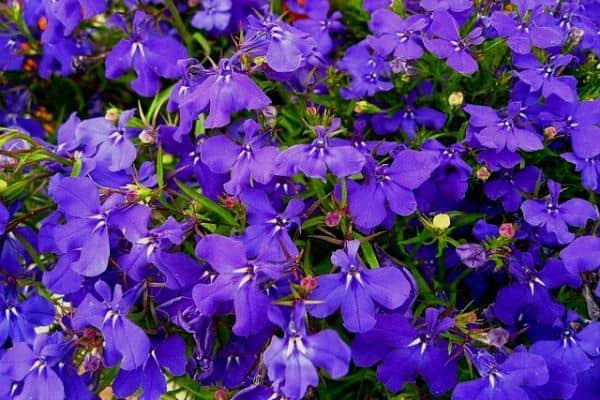 5. Pansy
Pansies
are winter hardy annuals that are perfect for areas that receive frosts.
The flowers can be yellow, purple, orange, red, white or a combination of colors and the flowers are edible.
Pansies grow best in cool climates in a position with full sun or part shade.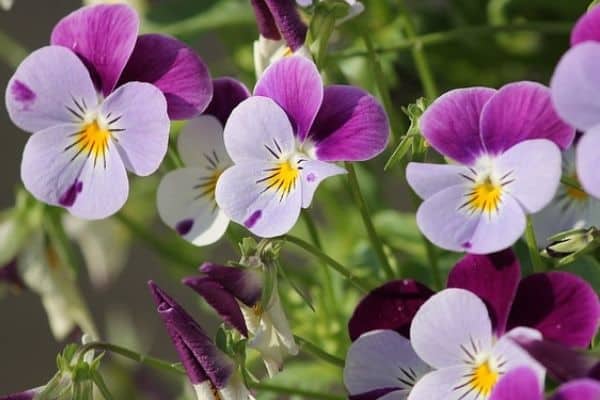 6. Nemesia
Nemesia
is a low maintenance annual that will bloom profusely throughout spring and summer.
It grows best in part shade in areas with mild summer temperatures.
Regular deadheading will keep the plants blooming for a number of months. [1]
RELATED: 15 Colorful Annual Flowers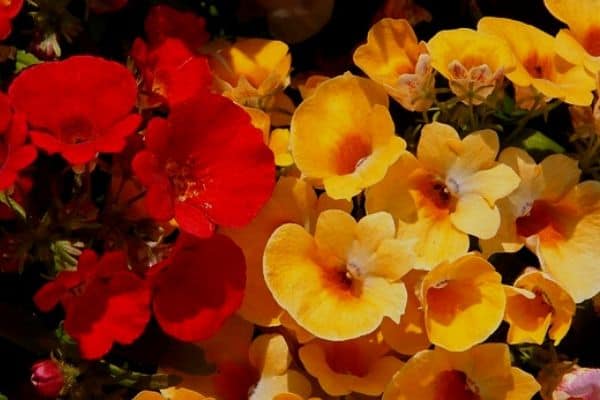 7. Sweet Alyssum
Sweet Alyssums
are short lived annuals that produce an abundance of tiny fragrant flowers.
They're commonly used as ground covers but they will also spill over the top of a container.
Sweet Alyssums are fast growing and the seedlings will tolerate light frosts.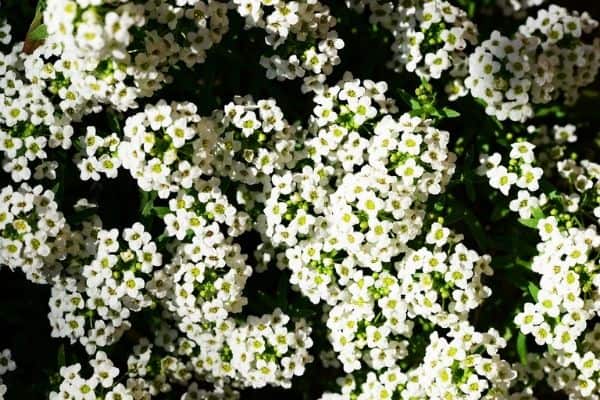 8. Begonia
Trailing Begonias
look beautiful cascading down from a hanging basket, window box or container.
The flowers can be pink, red, yellow or white and they bloom from summer until fall.
Begonias grow well in full sun or partial shade and they're great for attracting bees and other beneficial insects to your garden.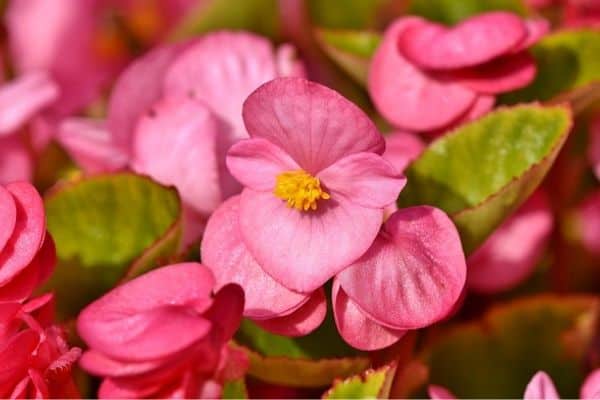 9. African Daisy (Osteospermum)
African Daisies
are fast growing annuals that are perfect for containers and window boxes.
The flowers can be yellow, orange, purple or white.
African daisies grow best in a sunny spot and need regular deadheading.
RELATED: 15 Full Sun Annual Flowers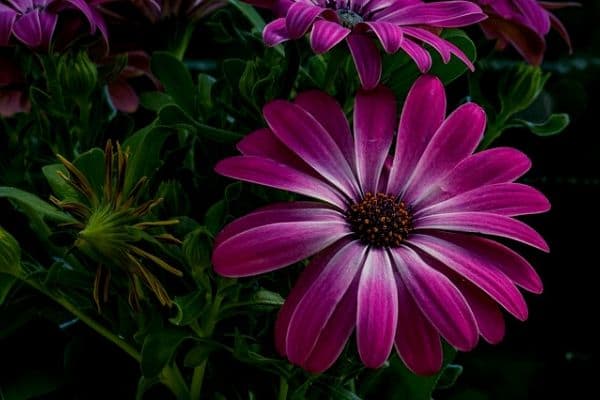 10. Impatiens
The last trailing annual on this list is Impatiens
, also known as Busy Lizzie.
It has brightly colored flowers that can be red, pink, purple or white.
Impatiens grows best in a spot with partial shade and needs to be watered regularly during the growing season.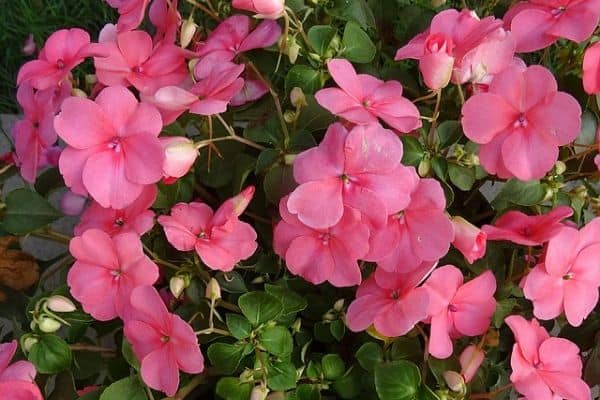 So there are 10 beautiful trailing annual flowers that are perfect for hanging baskets, containers, retaining walls and rockeries.
Planting these annuals will provide a bright splash of color during spring and summer.
You can also combine them with upright plants like hyacinths or tulips for a spectacular display.
Here's a quick video that explains how to grow huge hanging basket flowers. I think you'll find it helpful.
RELATED ARTICLES
Which of these trailing annuals do you like best? Let me know in the comments below.
Are you on Pinterest? I have boards dedicated to Flower Gardens and Gardening Tips that you may enjoy. You can also find me on Facebook.