Beautiful tall perennials to add height to your flower garden
Tall perennial flowers look great at the back of borders and they're perfect for covering up unsightly fences and creating some extra privacy in your yard.
Here are 10 easy to grow, towering perennials to plant in your garden.
This post contains affiliate links. Please read the disclosure for more info.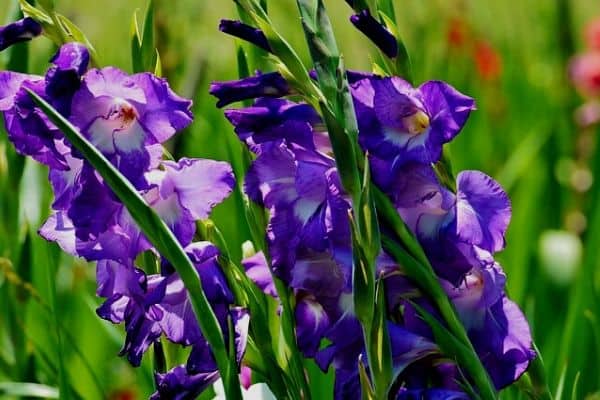 If you're new to perennials, check out these 10 Easy To Grow Perennial Flowers first. They're low maintenance and perfect for beginner gardeners.
10 TALL PERENNIAL FLOWERS
1. Hibiscus
Hibiscus
, also called Rose Mallow can grow up to 15 feet (4.5 m) tall and can be used to create a beautiful flowering hedge
It has beautiful big flowers that can be up to 6 inches (15 cm) wide. The flowers come in a variety of colors including purple, red, pink and white.
Hibiscus grows well in humid, tropical areas and thrives in full sun.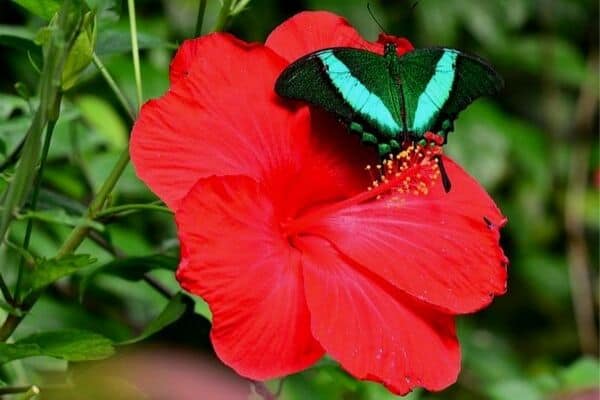 2. Hollyhocks (Alcea rosea)
Hollyhocks
have large flower spikes that can grow as high as 8 feet (2.4 m) tall.
The flowers can be pink, purple, red, white, yellow or blue.
Hollyhocks grow best in full sun and they bloom in mid-summer.
They're a short lived perennial that only lives for two to three years but they easily re-seed so you'll have lots of new plants. [1]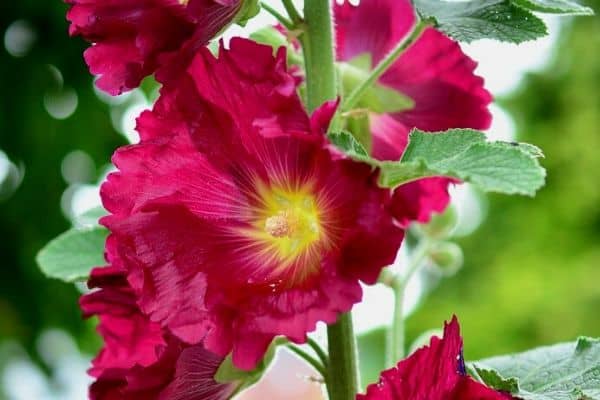 3. Delphinium
Delphinium
is another tall perennial flower that can grow 3 to 4 feet (90 to 120 centimetres) high.
The flowers can be purple, blue, pink or white and they're great for attracting butterflies and hummingbirds to the garden.
Delphiniums grow best in full sun with shelter from strong winds and they can be grown from seeds, cuttings or division.
RELATED ARTICLES: How To Grow Delphiniums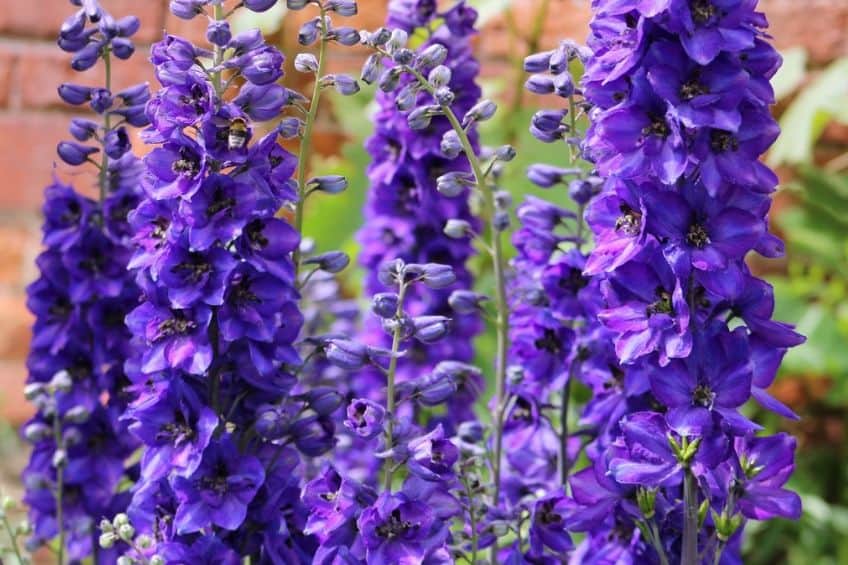 4. Foxglove (Digitalis purpurea)
Foxgloves
are popular perennials with tubular shaped flowers along the stem.
The flowers can be purple, pink, yellow, white or red.
Foxgloves can grow in full sun or part shade, but in hot areas they'll need some shade in the afternoon.
Foxgloves self-seed easily but removing the dead flower spikes can stop unwanted plants growing in your garden.
RELATED: How To Grow Foxgloves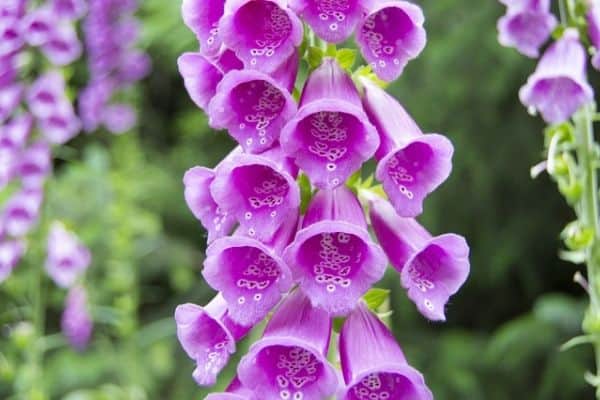 5. Gladiolus
Gladiolus
, also known as sword lily or gladdies are 3 to 4 feet tall perennials that come in a range of bright colors including pink, purple, red, cream, yellow and orange.
Gladiolus can be grown as annuals or perennials depending on where you live.
In areas with freezing winter temperatures the corms can be dug up and stored indoors until springtime and then replanted or in warmer areas, the corms can be left in the ground over winter.
Gladiolus may need staking to prevent the flower spikes from being damaged by strong winds.
They look great in flower arrangements and the stems can be cut when the lower flowers begin to open.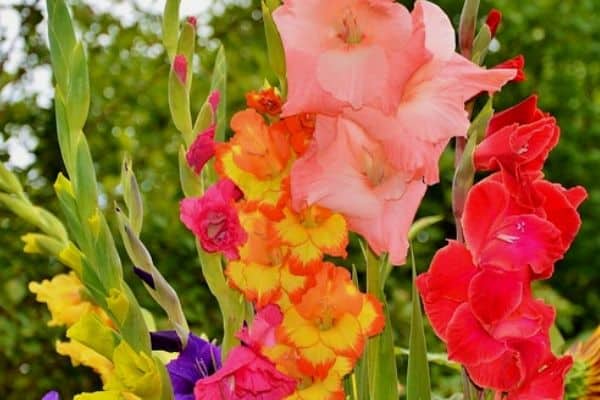 6. Cardinal Flower (Lobelia cardinalis)
Cardinal flowers
are tall red perennials that are great for attracting hummingbirds.
They're short-lived perennials that usually only live for only 3 to 4 years but they re-seed readily so you'll have plenty of new plants in your garden.
Cardinal flowers usually grow 3 to 4 feet (90 to 120 cm) high but they can reach as high as 6 feet tall.
They grow well in part shade or full sun and they're deer resistant.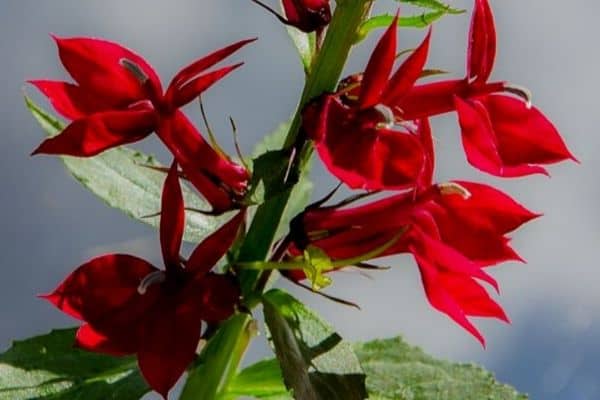 7. Red Hot Poker (Kniphofia uvaria)
Red hot poker
, also known as torch lily and poker plant are great for attracting birds and butterflies to your garden.
They can grow up to 5 feet (150 cm) tall and spread out to 3 feet (90 cm) wide so they need plenty of space.

Red hot poker plants grow best in full sun and can be divided in the fall.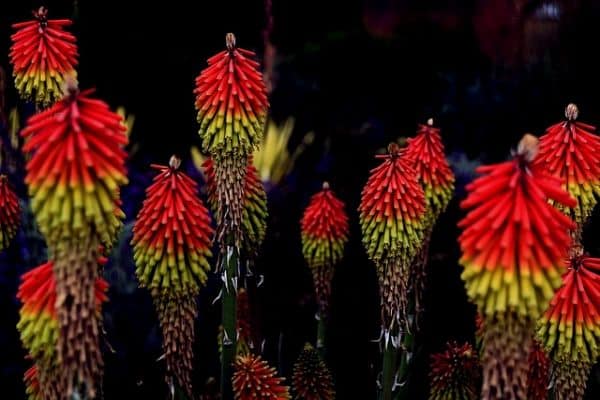 8. African Lily (Agapanthus)
Agapanthus
is a clumping perennial with bluish-purple or white flower heads that can reach up to 4 feet (120 cm) high.
It grows best in full sun in cool climates or partial shade in warm climates.
Agapanthus can be divided every two to three years after the plants have finished flowering.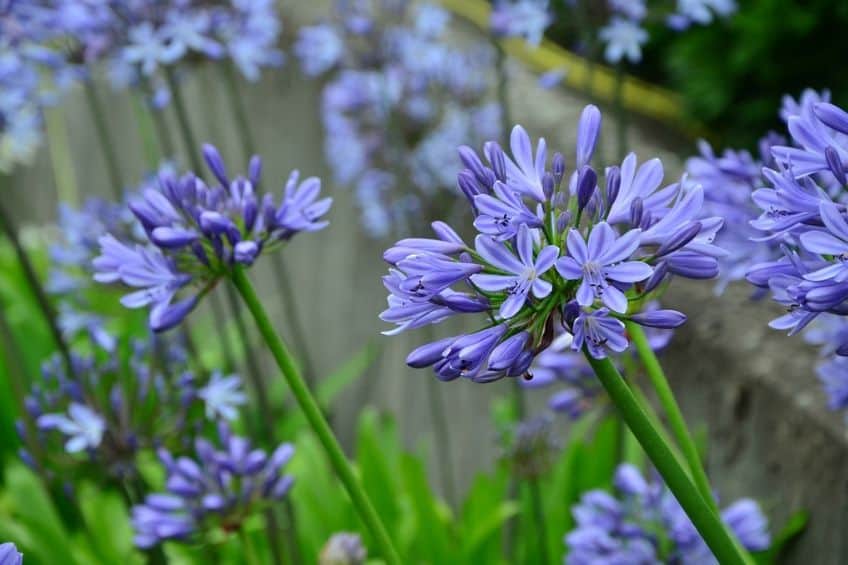 9. Alliums
Alliums
are beautiful tall perennial flowers from the onion family.
They have big purple flower heads made up of lots of tiny flowers and can grow up to 4 feet (120 cm) high.
Alliums grow best in full sun and bloom in late spring and early summer.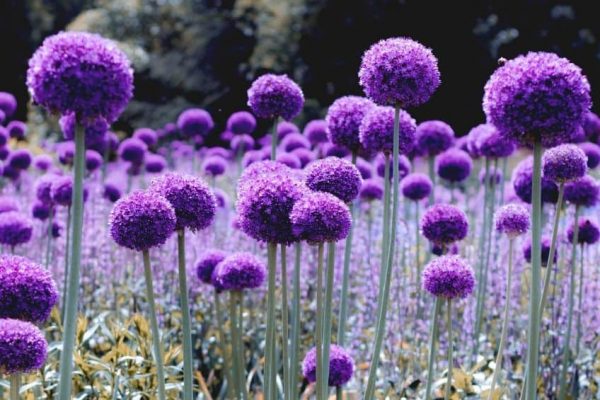 10. Black-Eyed Susan (Rudbeckia hirta)
Black-Eyed Susans
are bright yellow perennials that can grow up to 3 feet (90 cm) tall.
They grow best in full sun and need to be deadheaded regularly to prolong the bloom time.
Black Eyed Susans can be divided every 3 – 4 years to reduce excessive spreading.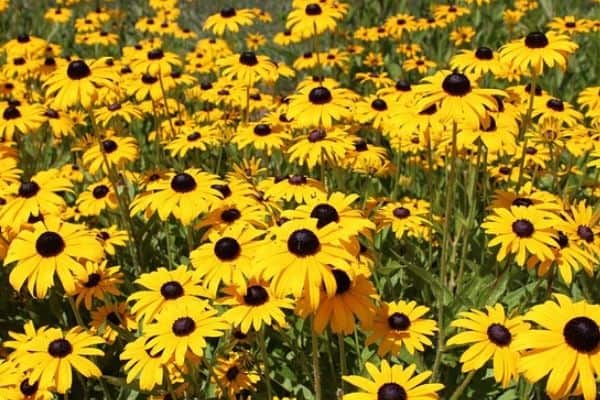 So there is my list of 10 tall perennial flowers. These plants are great for adding height and interest to your flower garden.
RELATED ARTICLES
Which of these tall perennials do you like best? Let me know in the comments below.
Are you on Pinterest? I have boards dedicated to Flower Gardens and Perennials that you may enjoy. You can also find me on Facebook.
Don't forget to pin this post so you can come back to it later.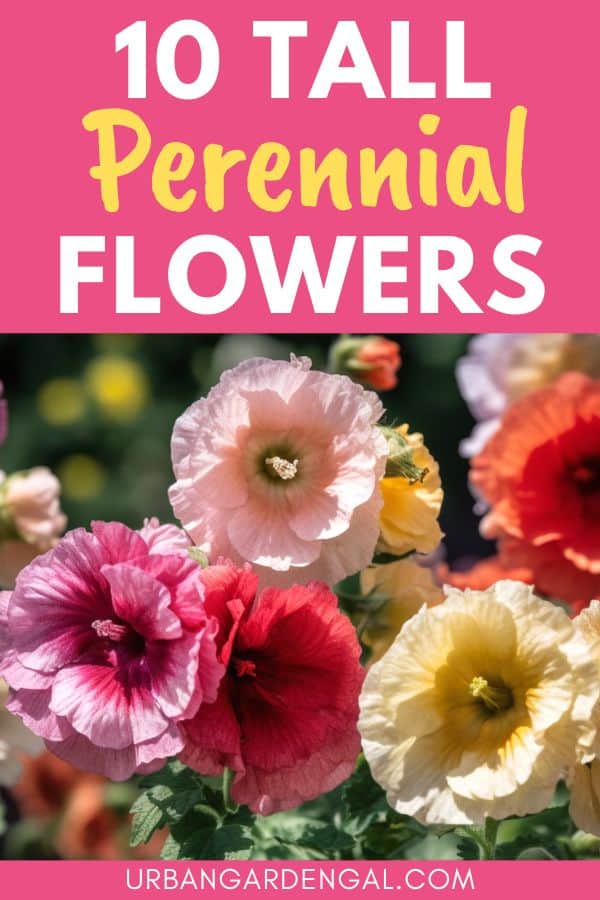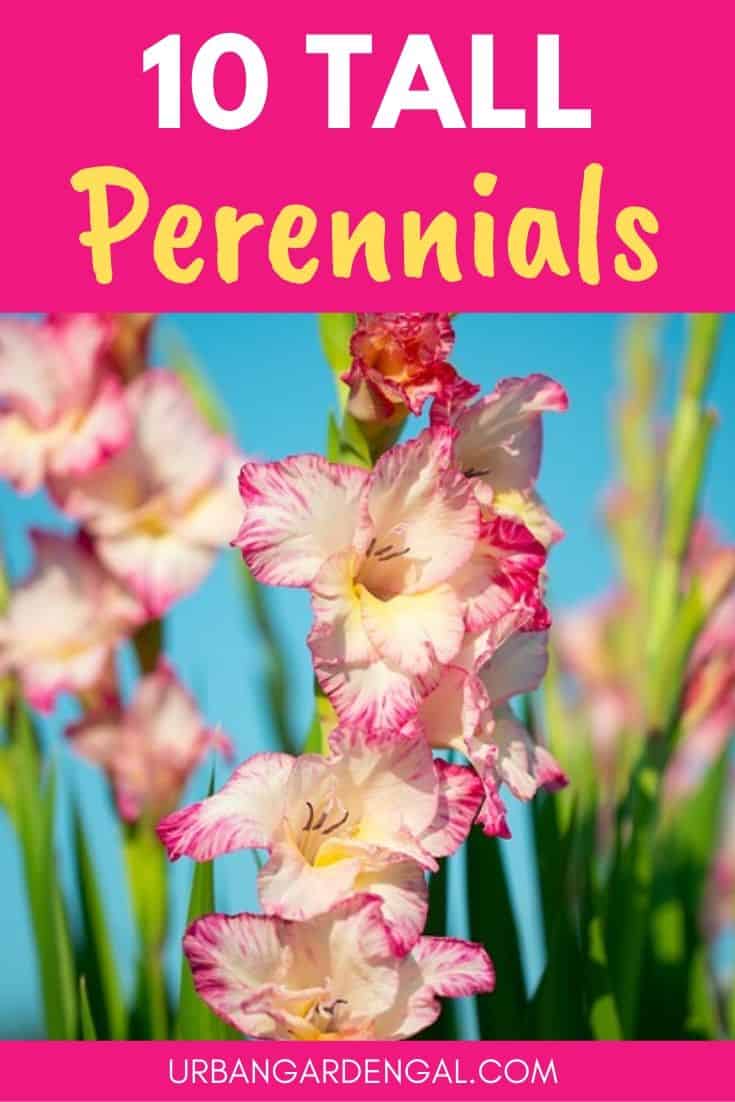 Perennial flowers to add height to your garden