Growing fruit in a small garden may seem challenging but it's possible to grow your own fruit even if you have limited garden space.
Small fruit gardens can produce an abundance of fresh fruit without taking over your entire backyard.
In this article I'll show you how to create a beautiful edible garden full of delicious home-grown fruit.
This post contains affiliate links. Please read the disclosure for more info.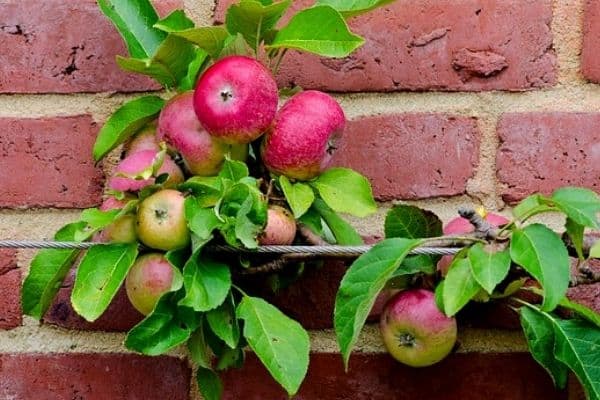 8 SMALL FRUIT GARDEN IDEAS
1. Container fruit garden
Growing fruit trees in containers is a great way to have a productive edible garden when you have limited garden space.
Fruit trees grown on dwarf rootstock are ideal for container gardens because they only grow to about half the size of a regular fruit tree.
You can also prune them back to keep them to a manageable size.
See if you can find a multi-grafted fruit tree which will produce several different fruits from the one tree.
RELATED: 11 Best Fruit Trees To Grow In Containers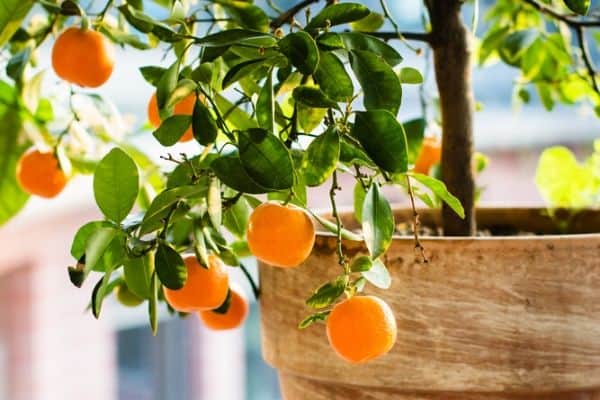 2. Grow fruit trees indoors
There are many dwarf or compact fruit tree varieties that will happily grow indoors and produce fruit.
Most popular fruits are available in mini or dwarf varieties including oranges, apples, cherries and pears.
Indoor fruit trees grow best in front of a sunny window and you can move them outdoors when the weather is nice.
It's a good idea to place the pot on a plant stand with wheels
to make it easier to move around.
3. Espaliered fruit trees
Espalier is a technique that involves training a tree to grow flat against a wall or trellis to maximize space in the garden.
As the branches grow, they're attached to the trellis with wire, creating a beautiful fan shape as the tree matures.
There are many different fruit trees that can be espaliered including pears, apples, citrus and figs.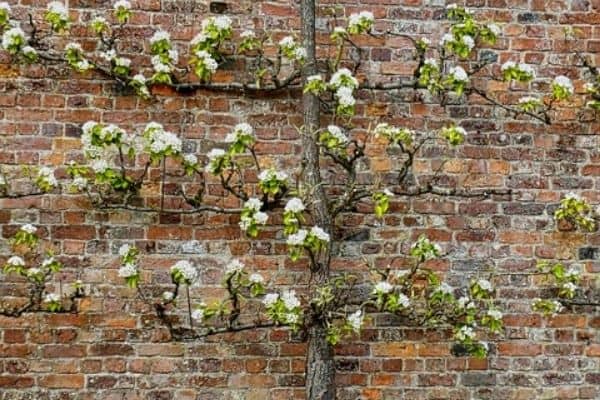 4. Vertical fruit garden
Making use of the vertical space in a small fruit garden will help to maximize your yield.
There are many different climbing fruits that you can train to grow up an arbor, pergola, trellis or even a fence.
Some popular climbing fruit plants include grape vines, kiwi fruit and passionfruit.
They're also great for providing shade and privacy in your yard.
RELATED: 10 Climbing Fruit Plants
5. Balcony fruit garden
If you live in a small apartment you can still grow your own fruit.
Sunny balconies are ideal for small container blueberry plants or you could grow a dwarf citrus or fig tree in a pot.
It's also possible to grow an abundance of strawberries in a vertical planter like this 5-tier strawberry planter
.
6. Small fruit hedge
Another way to incorporate fruit plants into a small garden is to plant a fruit hedge.
Blueberries can be planted to create a beautiful edible hedge but they'll need protection from birds as the fruit begins to ripen.
Pomegranates are another good option for warm climates.
They have beautiful bright red flowers which are followed by fruit in summer and fall.
RELATED: How To Keep Birds Away From Fruit Trees
7. Combined flower and fruit garden
Fruit gardens don't have to be in a separate part of the garden.
You can incorporate small blueberry shrubs into your garden beds or plant a few fruit trees alongside your driveway or in your front yard.
The beautiful spring blossoms will brighten up your garden and in the summer you'll have beautiful home grown fruit to harvest.
8. Shaded fruit gardens
Most fruit trees and vines need full sun to produce fruit, but if your backyard is partly shaded during the day you can still grow many different types of fruits.
Fruits that will grow well in partial sun or dappled light include gooseberries, currants, elderberries and kiwis. [1]
You can train them to grow on a trellis so they get more light.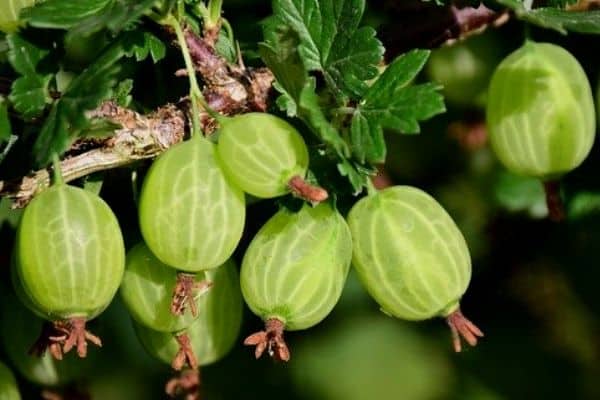 RELATED ARTICLES
So there are 8 ways to grow fruit in a small garden.
You don't need a huge backyard to grow your own fresh fruit at home.
With the right location you can have your own small fruit garden no matter how much garden space you have available.
Have you tried growing fruit with limited space? Which fruits have you had the most success with? Let me know in the comments below.
Are you on Pinterest? I have boards dedicated to Growing Fruit and Gardening Tips that you may enjoy. You can also find me on Facebook.