Stunning red perennial flowers to make your garden stand out
Red flowers are great for adding interest and color to your garden.
If you love red, there are lots of different perennials you can plant in your garden for a beautiful display of red flowers.
In this article I've put together a list of the most popular red perennials that are easy to grow in the garden or containers.
This post contains affiliate links. Please read the disclosure for more info.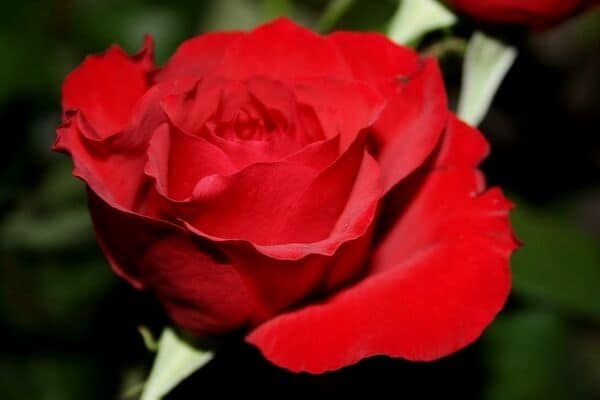 Red is one of my favorite colors and I love having pops of red in my flower garden.
Red flowers look great on their own or combined with other colors.
I like to plant red perennials alongside other brightly colored flowers for a spectacular display.
15 RED PERENNIAL FLOWERS
1. Yarrow (Achillea millefolium)
Yarrow
is a popular drought tolerant perennial that is easy to grow.
The tightly-packed flower heads can be red, yellow, pink or white.
Yarrow is frost tolerant, pest resistant and great for attracting bees, butterflies and other beneficial insects to the garden.
Yarrow will do well in a full sun position with soil that isn't too rich.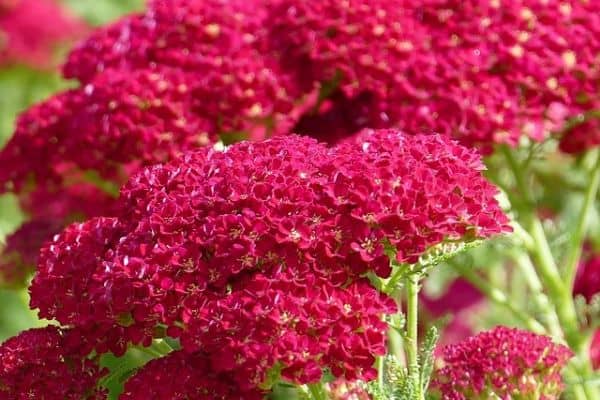 2. Bleeding Hearts (Dicentra spectabilis)
Bleeding Hearts
are gorgeous perennials that are great for shady spots.
Their beautiful heart shaped flowers can be pink, red or white.
Flowering time for Bleeding Hearts is from summer to fall but they can take a couple of seasons to start blooming.
Bleeding Hearts range in height from 1.5 feet (45 cm) to 3 feet (90 cm).
RELATED: How To Grow Bleeding Heart Flowers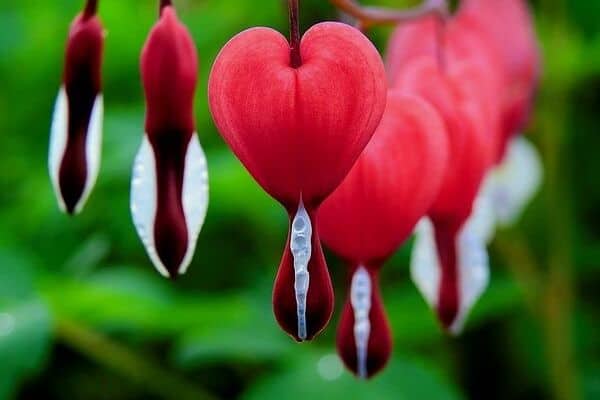 3. Peony
Peonies
are beautifully scented perennials with flowers in a variety of colors including red, pink, purple and white.
They grow best in places with a cool winter climate because cold temperatures help the flower bud to develop.
Peonies grow best in a position with full sun but partial shade is best for areas with hot summer temperatures.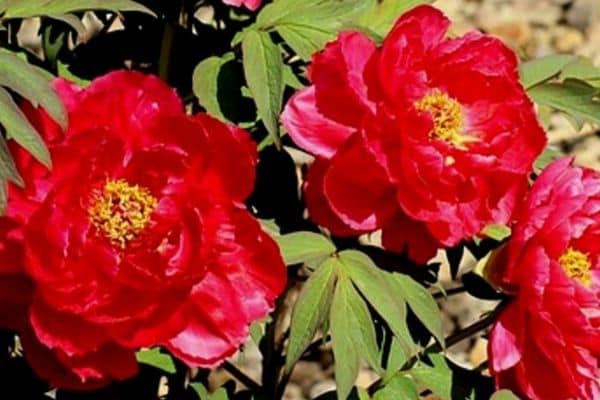 4. Coneflower
Coneflowers
are popular perennials that have a long blooming period from mid-summer until the first frost.
They come in a number of different colors including red, pink, orange and yellow.
Coneflowers need at least 6 to 8 hours of sunlight each day.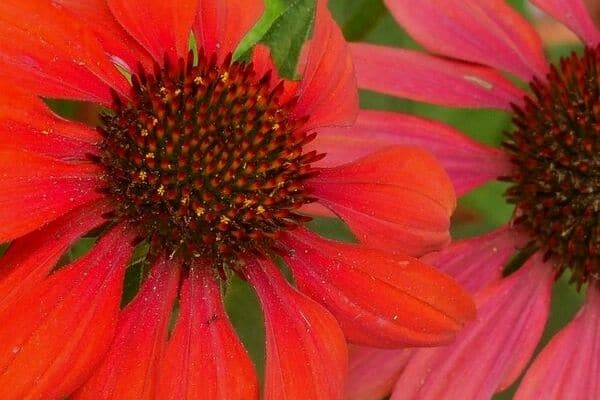 5. Daylily (Hemerocallis spp.)
Daylilies
are hardy perennials with beautiful bright flowers in colors of red, pink, orange and yellow.
The flowers only open for one day and then die off but each flower stem has about a dozen flower buds, so you'll have lots of blooms.
Daylilies grow best in a position with full sun, but in hot climates they may need some afternoon shade.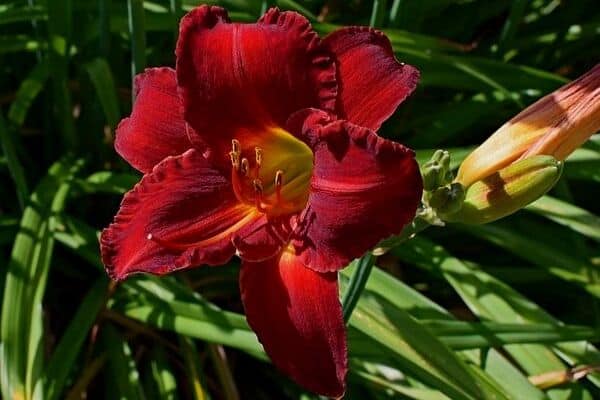 6. Astilbe
Astilbe
is a beautiful perennial with tall, fluffy flowers in colors of red, white, pink and purple.
Some varieties are compact, only growing one foot (30 cm) high, while other varieties can grow 3 to 4 feet (90 to 120 cm) tall.
Astilbe is a great plant for shady spots but they do best with some dappled sun in the mornings.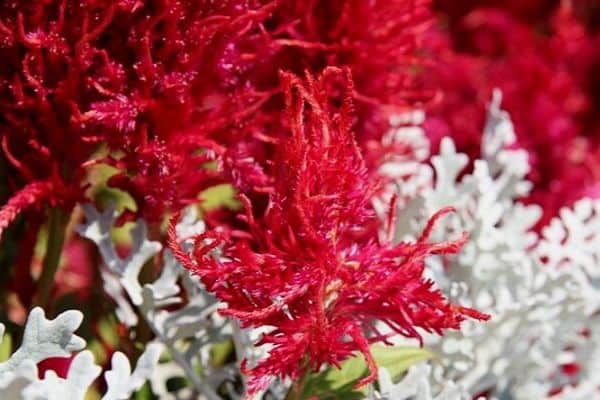 7. Poppy (Papaver somniferum)
Perennial Poppies
are short-lived perennials, only living for 2 to 3 years.
They come in a variety of colors including yellow, red, orange and pink and they're great for brightening up the garden.
Poppies grow best in a position with full sun.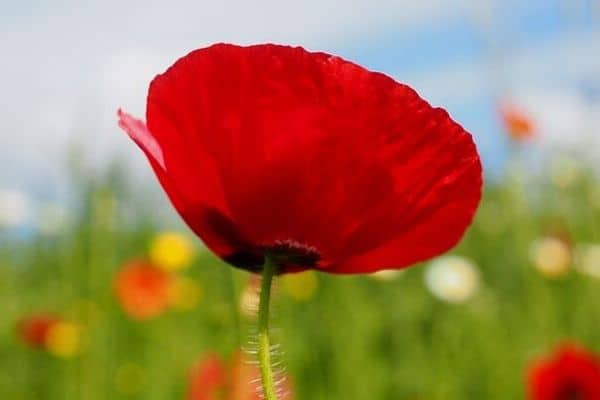 8. Azalea
Azaleas
are perennial shrubs with beautiful bright flowers in shades of red, pink, purple and orange.
They grow best in a spot with partial shade and they can also be grown in containers.
Azaleas can be cut back after flowering to keep the plant tidy and encourage bushier growth.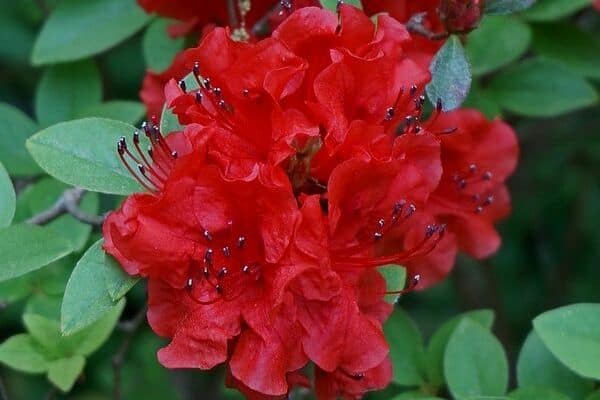 9. Tulip
There are more than 3000 varieties of tulips in just about every color of the rainbow, including some beautiful red varieties.
Tulip bulbs
should be exposed to cold temperatures before they're planted, so if you live in a warm climate you can place them in the refrigerator before planting.
The best time to plant tulips is in early fall for spring flowers.
RELATED: 10 Best Flower Bulbs For Containers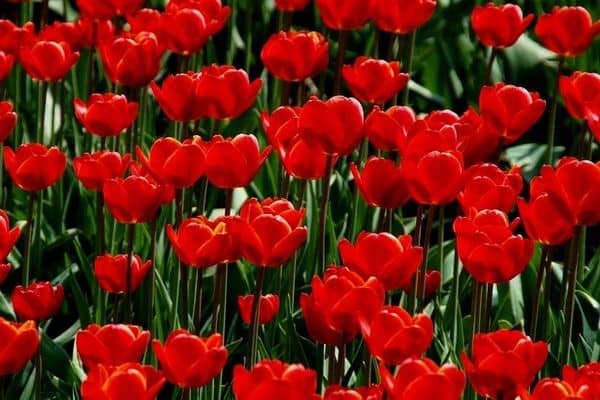 10. Rose
Roses are one of the most popular red flowers but you can find roses in just about every color imaginable and various shapes and sizes.
Red climbing roses
look beautiful growing on a pergola, trellis or fence and they'll bloom from late spring or early summer until fall.
Bare root roses can be planted in the garden in late winter or early spring, which will give the plant time to become established before summer.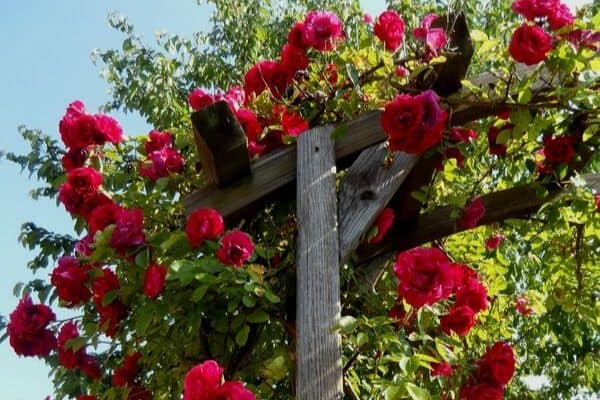 11. Hibiscus
Perennial Hibiscus
, also called Rose Mallow, has huge flowers in a variety of colors including red, white, purple and pink.
Hibiscus thrives in tropical, humid areas and grows best in full sun.
After each lot of flowers, cut them back and another lot of blooms should appear.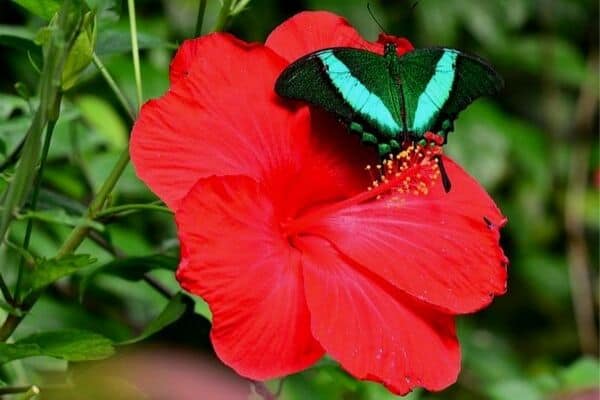 12. Cardinal Flower (Lobelia cardinalis)
Cardinal flowers
are beautiful red perennials that are like a magnet for hummingbirds.
They're classified as short-lived perennials because they usually live for only 3 to 4 years but they re-seed easily so you'll have plenty of new plants popping up.
Cardinal flowers usually grow 3 – 4 feet (90 – 120 cm) high.
They're deer resistant and grow well in partial shade or full sun.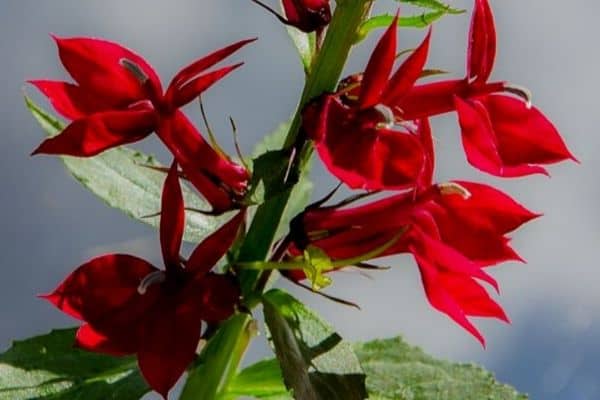 13. Clematis
Clematis
is a perennial climber that comes in a variety of colors including red, pink, white and blue.
Small varieties of Clematis grow to about 3 feet (90cm) tall, while others can reach as high as 20 feet (6 m). [1]
Clematis grows best in cool areas and can be trained to grow along a trellis, archway or pergola. They can also be grown as a ground cover.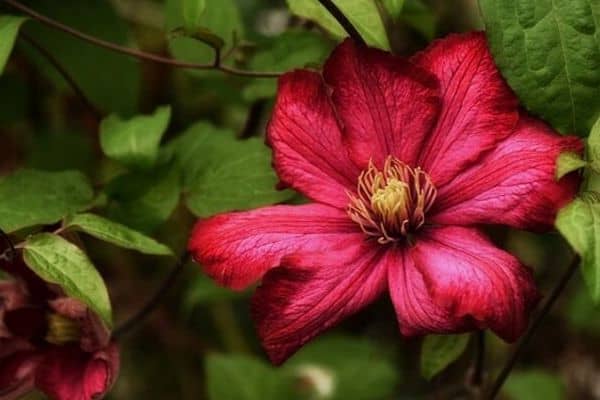 14. Salvia (Salvia splendens)
Salvias
are another gorgeous perennial with spiky flowers and beautifully scented foliage.
The flowers can be red, pink, violet, blue or white.
They grow well in hot, dry climates and flower from summer to fall.
Salvia should be cut back to ground level after flowering and divided every couple of years.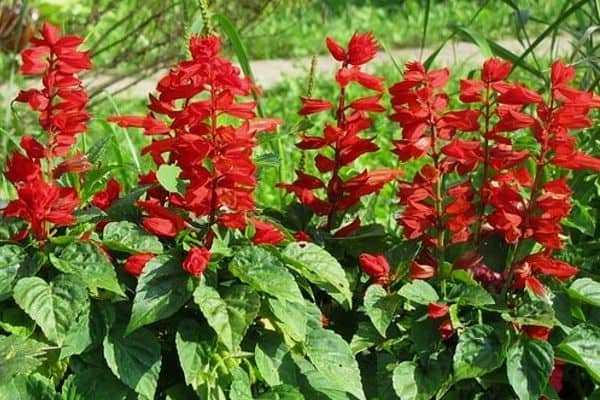 15. Weigela
The last red perennial on this list is Weigela
, a beautiful perennial shrub that comes in lots of different sizes and shapes.
As well as red, it also comes in pink, white and yellow.
Weigela plants with brightly colored flowers will do best in full sun, but plants with variegated foliage will need some afternoon shade in hot areas. [2]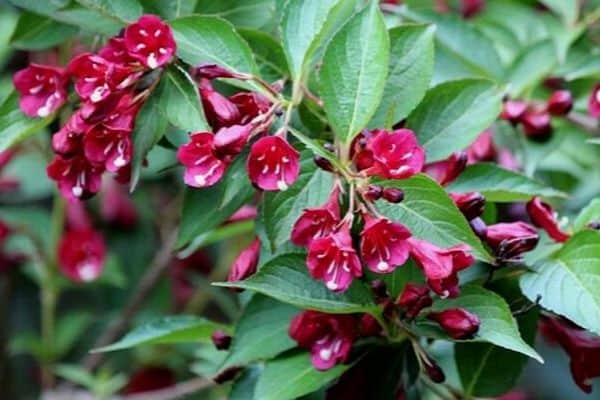 So there's my list of the most beautiful red perennial flowers to grow in your garden.
These red flowers will definitely add some interest to your garden.
RELATED ARTICLES
Which of these red perennials is your favorite? Let me know in the comments below.
Are you on Pinterest? I have boards dedicated to Perennials and Flower Gardening that you may enjoy. You can also find me on Facebook.
15 best red perennials for your garden