Beautiful purple perennials in shades of lilac, violet, mauve and deep purple
If you love purple, there are many different perennials you can plant in your garden for masses of purple colored flowers.
In this article I've put together a list of the most popular purple perennial flowers that are easy to grow and will attract butterflies, bees, and other beneficial insects to your yard.
This post contains affiliate links. Please read the disclosure for more info.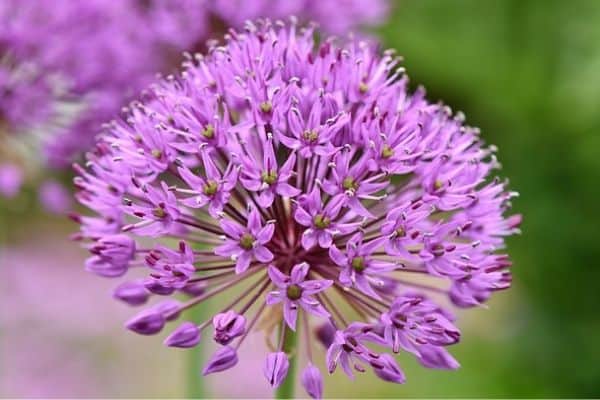 If you're just getting started with perennials, check out these 10 Easy To Grow Perennial Flowers. They're beautiful, low maintenance flowers that will look great in your garden for many years to come.
15 Purple Perennial Flowers
1. Lavender (Lavendula)
It has grayish silver evergreen leaves and highly fragrant purple flowers.
Lavender is deer-resistant and grows well in full sun and well-drained soil.
It flowers from late spring through to late summer.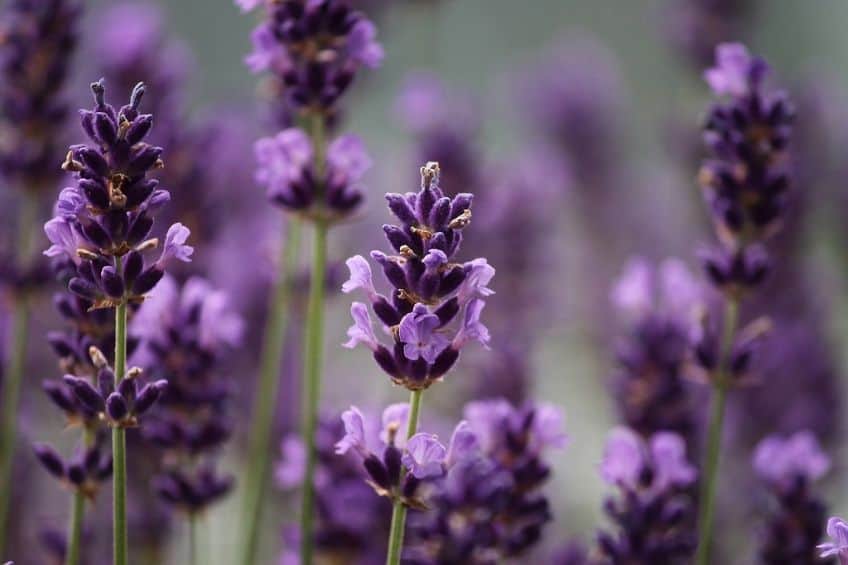 2. African Lily (Agapanthus)
Agapanthus
is a clumping perennial that produces white and bluish-purple flowers.
It grows best in full sun in cooler climates and part shade in warmer climates.
Agapanthus can be divided every two to three years in early spring, after the plants have flowered.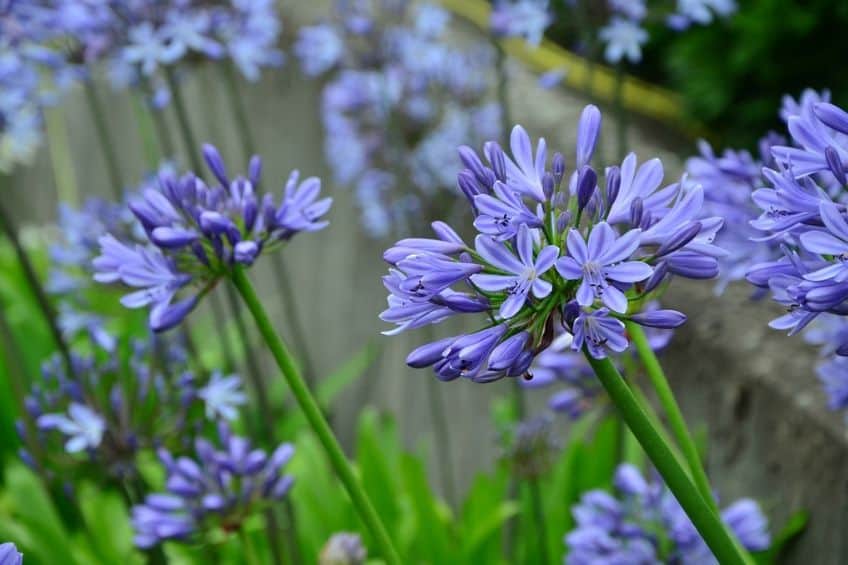 3. Bellflower (Campanula)
Bellflowers
are easy to grow perennials with beautiful blue or purple flowers.
They bloom best in cool-summer areas and depending on the species, they can range from creeping groundcovers to tall plants.
Tall growing Bellflowers may need support to prevent wind damage.
Bellflowers can be propagated by division or cuttings.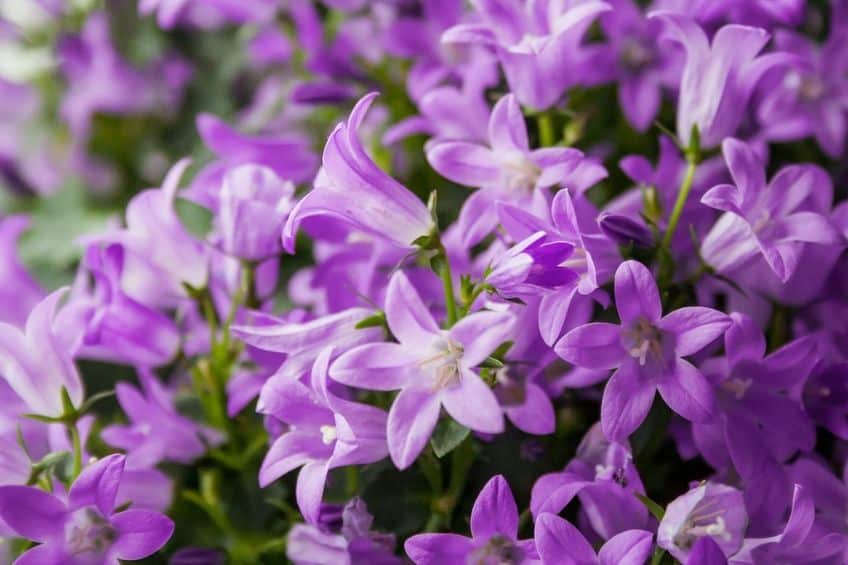 4. Iris (Iris germanica)
There are many different varieties of Iris
including German bearded Iris and dwarf varieties.
They come in a variety of colors, including violet and deep purple.
Irises are hardy perennials that thrive in full to partial sun and bloom from early spring.
They're deer-resistant, frost tolerant and can reach 2 – 3 feet (60 – 90 centimetres) in height. [1]
Irises can be divided after flowering. The center section can be discarded and the outer sections replanted.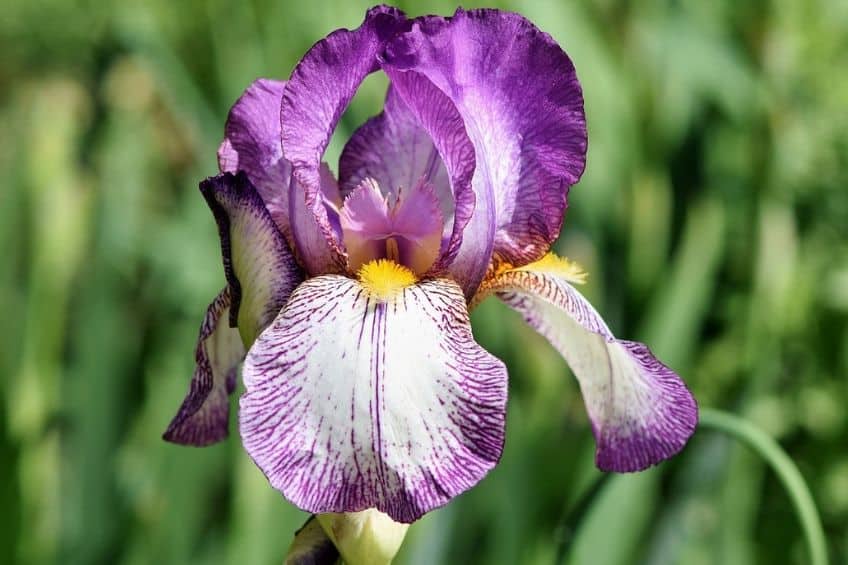 5. Delphinium
Delphinium
is a summer blooming perennial that can grow 3 – 4 feet (90 – 120 centimetres) tall.
It grows best in full sun, sheltered from strong wind and attracts butterflies and hummingbirds to the garden.
Delphinium can be grown from seed, cuttings or division.
RELATED: How To Grow Delphiniums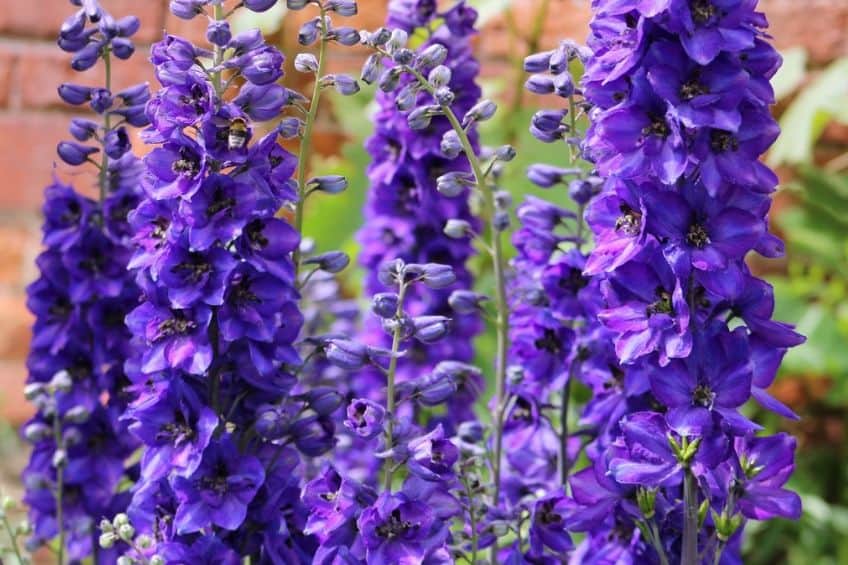 6. Millenium Flowering Onion (Allium Millenium)
The Millenium Flowering Onion
is an easy to grow perennial that has grass-like green foliage and rich purple orb-shaped blooms.
They flower in mid-summer and can grow from 15 – 22 inches (38 – 56 centimetres) in height.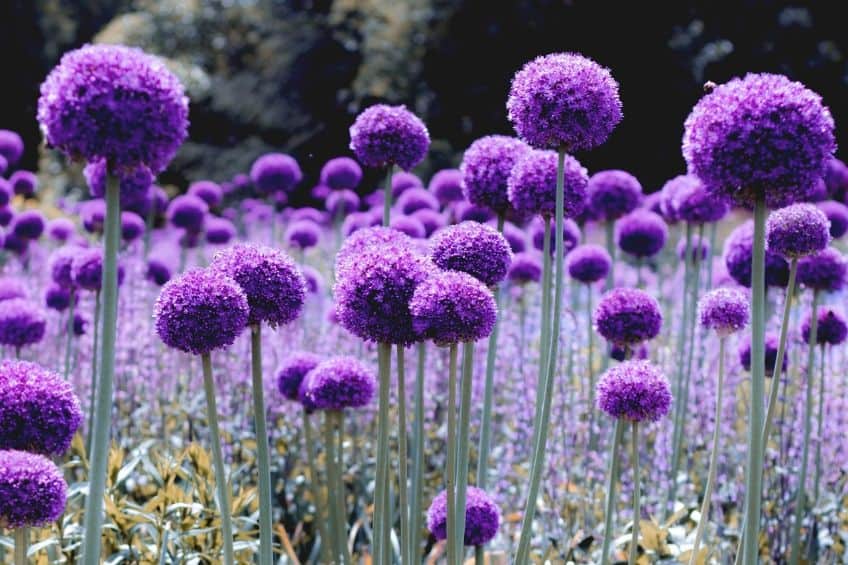 7. Echinacea (Echinacea purpurea)
Echinacea
, also known as Purple Coneflower is an easy to grow perennial that requires very little maintenance.
Depending on the variety, Echinacea can grow as high as 5 feet (1.5 metres) but it has a strong stem, so it won't require staking.
Echinacea blooms from summer to early fall and regular deadheading can promote further flowering.
It grows well in a sunny location and is mostly free of pests and diseases.
RELATED: How To Grow Echinacea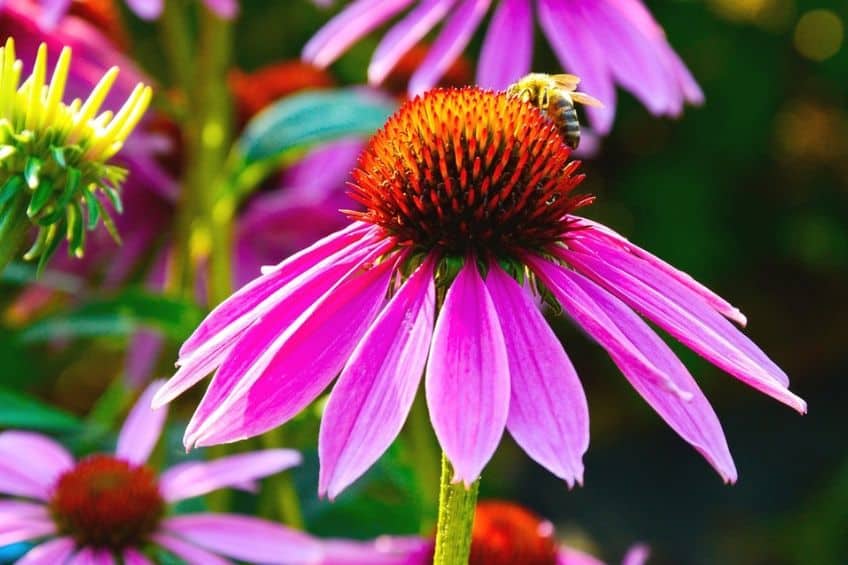 8. Aster
Aster
is a summer-blooming perennial with flowers in shades of pink, purple and blue.
They bloom in clusters and grow 2 – 3 feet (60 – 90 centimetres) high.
Aster can be divided every two to three years. The outer sections can be replanted and the centre parts discarded.
RELATED: 10 Purple Flowering Shrubs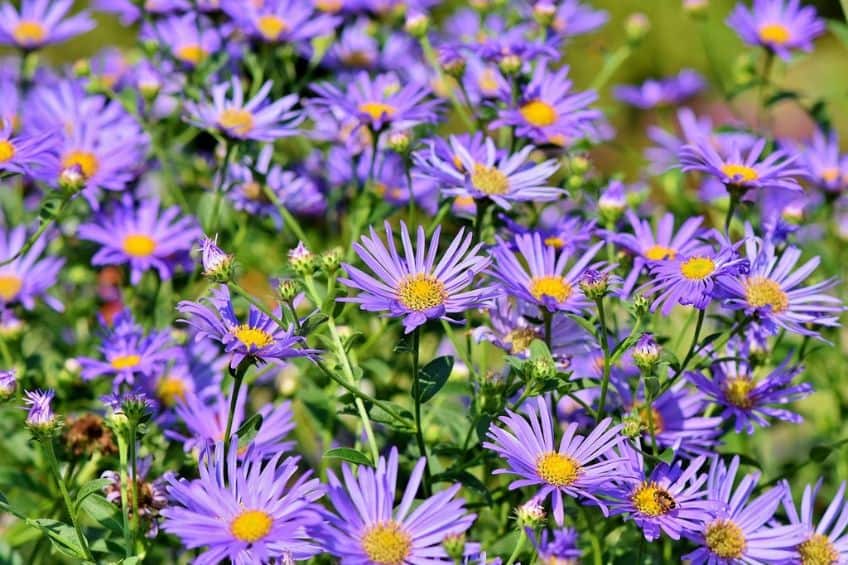 9. Chrysanthemum
Chrysanthemums
are available in hundreds of varieties and many different colors including white, pink, orange, red and purple.
They bloom from late summer to late fall and can be cut back after flowering.
Chrysanthemums prefer full sun, especially morning sun to dry the dew and prevent mildew.
They can grow 1-3 feet (30 – 90 centimetres) tall and 2 – 3 feet wide.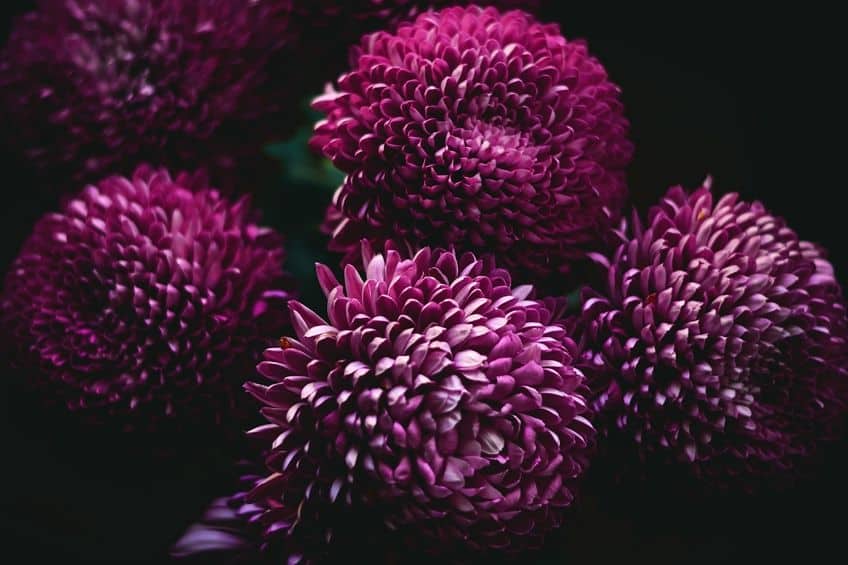 10. Foxglove (Digitalis purpurea)
Foxglove
is a tall perennial that has tubular shaped flowers along the stem.
As well as purple, they also come in shades of yellow, white, pink and red.
Foxglove will grow in full sun or partial shade, but in very hot areas they will need shade from the afternoon sun.
They will grow in most soil types as long as it is well drained – they're susceptible to rot in constantly wet soil.
Foxglove are prolific self seeders – removing the dead spikes can prevent unwanted plants growing in your garden.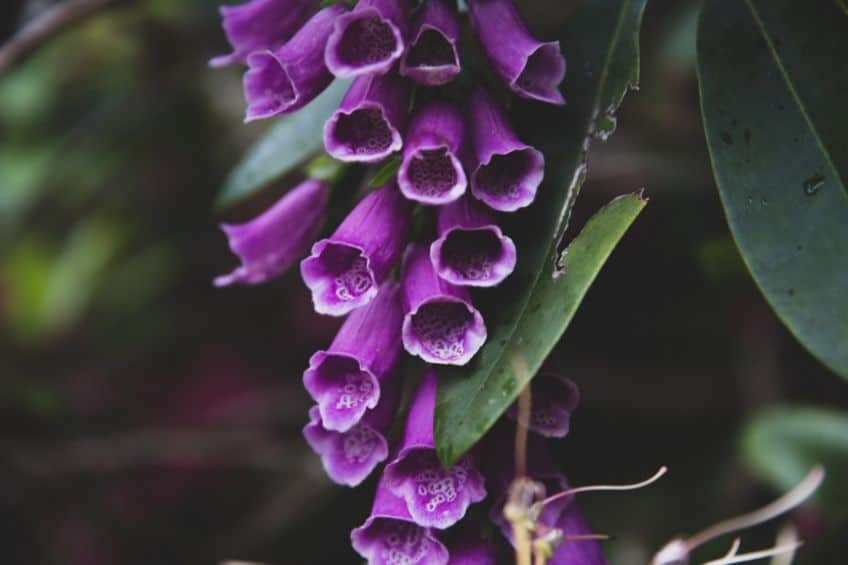 11. Vervain (Verbena officinalis)
Vervain
is a tall perennial with spiky purple flowers.
It blooms from mid-summer to early fall and can reach 4 – 5 feet (1.2 – 1.5 metres) in height.
Vervain grows best in a sunny position and is easy to grow from seed.
It's frost tolerant and deer resistant.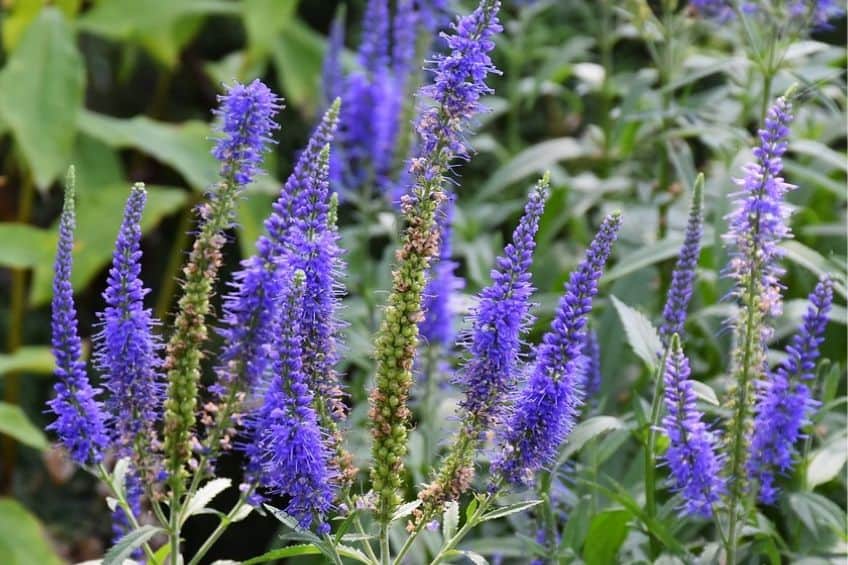 12. Helleborus
Helleborus
is a beautiful flowering perennial that blooms from winter to spring, with the blooms lasting for months.
The flowers come in a wide variety of colors including many shades of purple.
They're ideal for shady spots including underneath trees or along the side of the house.
Helleborus are suited to cold climates and grow best in soil that has plenty of compost mixed into it.
Aphids can be a problem for Helleborus and slugs and snails can attack new plants.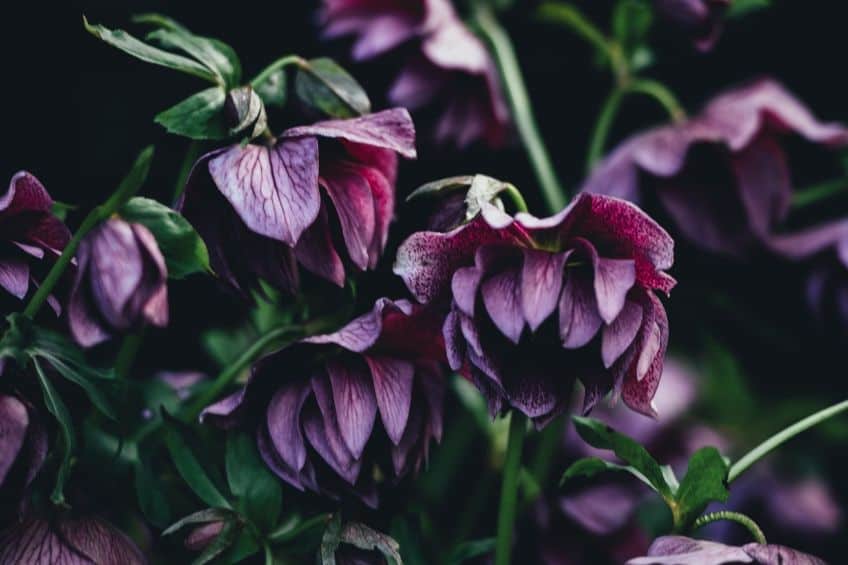 13. Wisteria
Wisteria
is a climbing perennial with lilac or light purple flowers that is perfect for growing on top of a pergola or archway.
They grow very fast and can reach up to 25 – 30 feet (7 – 9 metres) in length.
Wisteria prefers to grow in full sun and they're best planted away from your house and other plants because they can become invasive.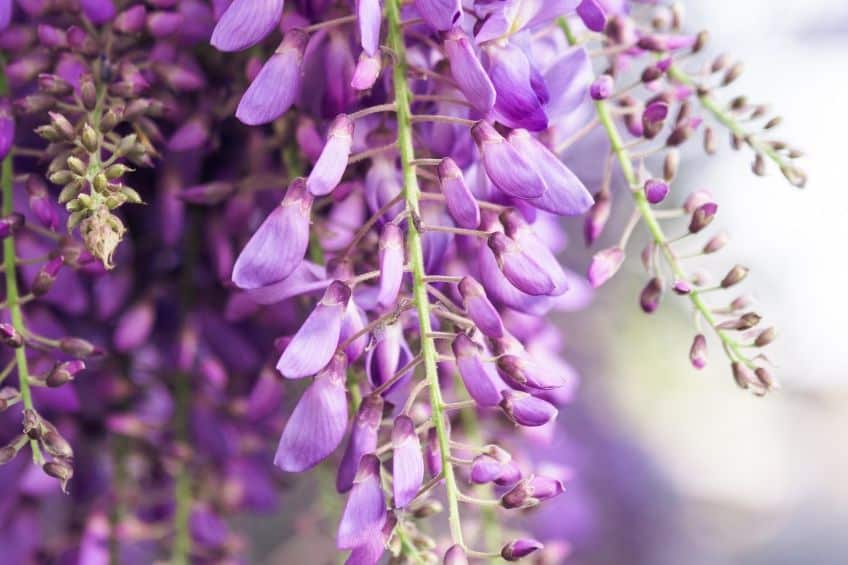 14. Phlox
Phlox
is a beautiful purple perennial that grows 2 – 3 feet (60 – 90 centimetres) tall, with round clusters of blooms.
Phlox grows best in areas with full sun and blooms from mid-summer through to fall.
Regular deadheading will encourage more blooms, and the stems can be cut back by a third in late spring to increase branching.
They're frost tolerant and will attract bees, butterflies and hummingbirds to your garden.
Phlox can be divided in fall or spring and the outer portions replanted.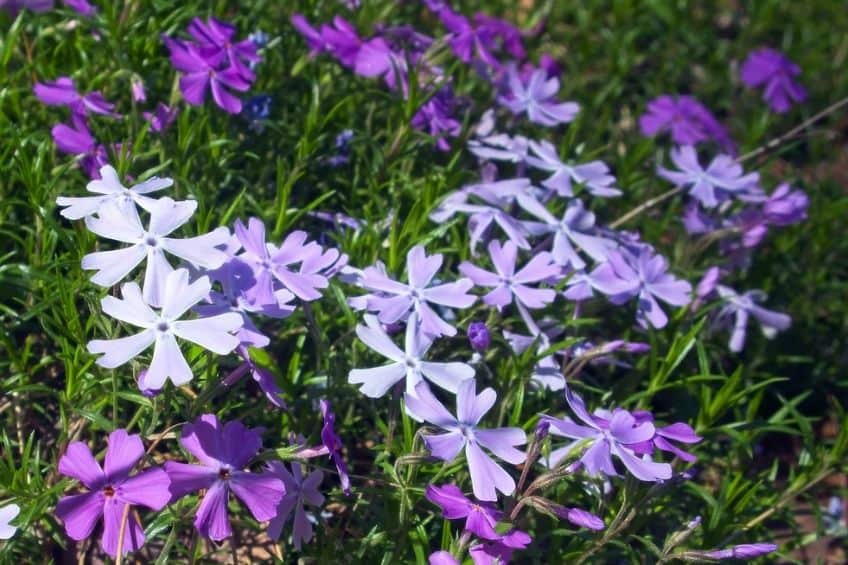 15. Hydrangea (Hydrangea macrophylla)
Hydrangeas
are a popular perennial shrub with flowers in a variety of colors including pink, blue, purple and white.
Acidic soils with a pH of less than 5.5 produce blue flowers and soils with a pH higher than 5.5 produce pink flowers. White flowers are not affected by pH.
They prefer to grow in a position with morning sun and afternoon shade.
Hydrangeas also make beautiful pot plants.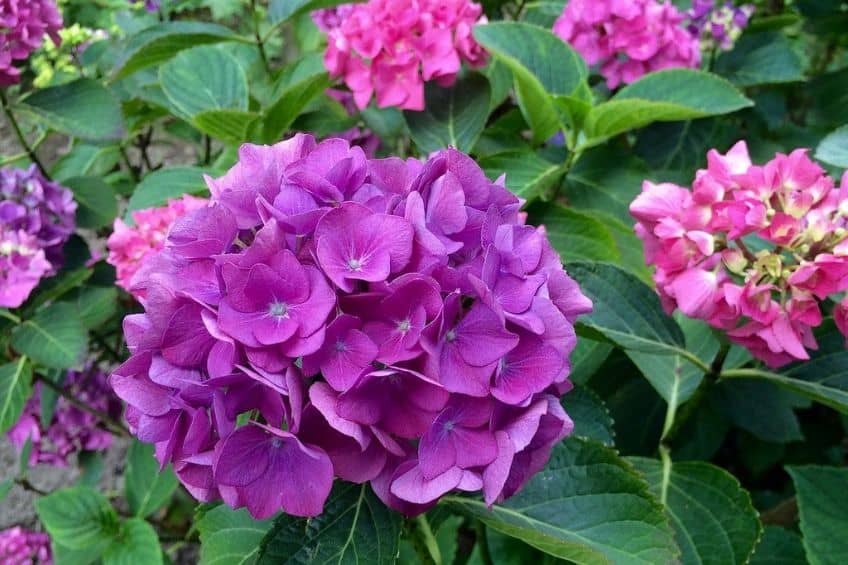 These gorgeous perennial flowers would be excellent additions to your garden.
Check out this video for some more beautiful purple flowers to plant in your garden.
RELATED ARTICLES
Which of these purple perennials do you like best? Let me know in the comments below.
Are you on Pinterest? I have boards dedicated to Flower Gardening and Gardening Tips that you may enjoy. You can also find me on Facebook.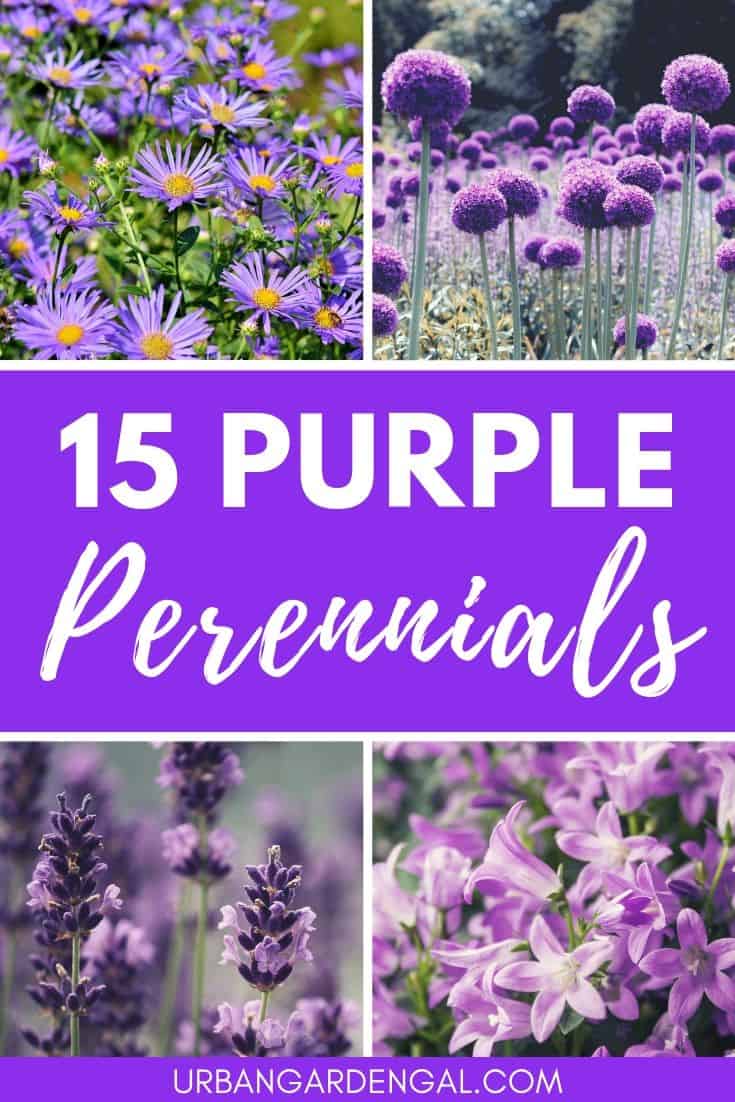 Purple perennial flowers