Trees with purple flowers are great for brightening up your garden during spring and summer.
They also help to attract bees and other pollinators to your garden.
Here are 8 beautiful purple flowering trees to plant in your yard. Some of these trees can also be planted in large containers.
This post contains affiliate links. Please read the disclosure for more info.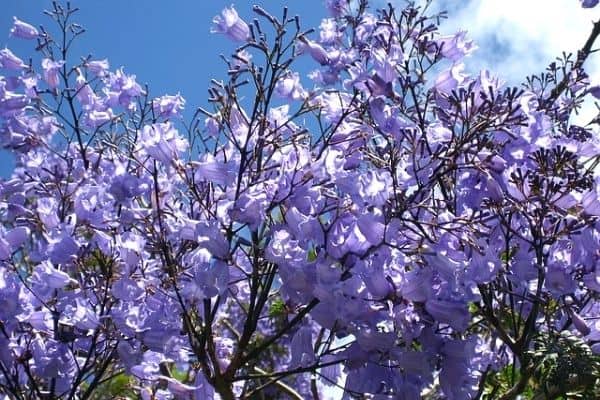 8 TREES WITH PURPLE FLOWERS
1. Jacaranda (Jacaranda mimosifolia)
Jacarandas are one of the most popular flowering trees, with beautiful long lasting light purple flowers.
They grow best in warm climates (zones 9b to 11 in the US), in a spot that receives full sun for most of the day.
Jacarandas can grow 32 to 50 feet (10 to 15 metres) and the same distance in width, so they need plenty of room to spread out in the garden.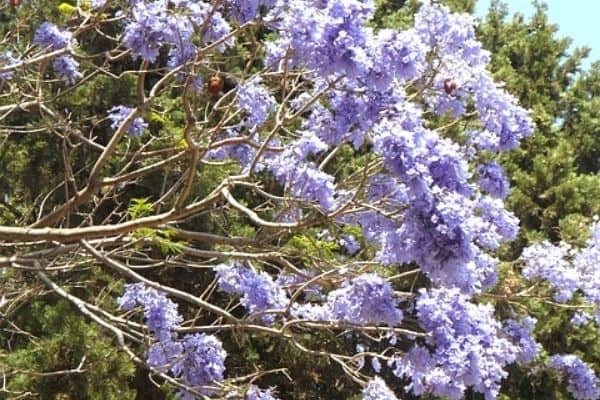 2. Crape Myrtle (Lagerstroemia spp)
Crape Myrtles are deciduous flowering trees that are suited to most areas.
They can tolerate a range of conditions including light frosts in winter and warm temperatures in summer.
Crape Myrtle trees bloom from summer to fall and then the leaves turn beautiful shades of yellow, orange and red before falling off.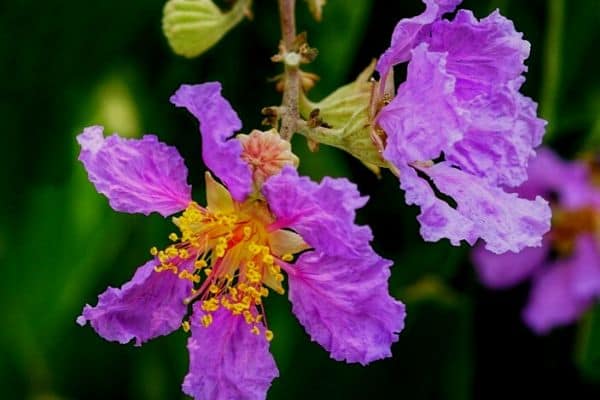 3. Chaste Tree (Vitex agnus-castus)
Chaste tree is another beautiful purple flowering tree that blooms from late spring until early fall.
They can grow 15 to 20 feet (4.5 to 6 metres) tall and spread out 10 to 15 feet (3 to 4.5 metres).
Chaste trees will freeze during very cold weather but they'll quickly grow back. [1]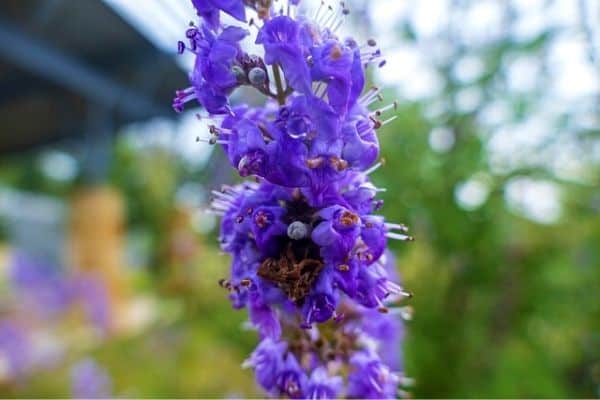 4. Lilac Bush (Syringa vulgaris)
Lilac bushes can be grown as shrubs or small trees and some varieties can grow up to 15 feet (4.5 m) tall.
They're hardy, low maintenance trees that bloom in late spring.
Lilac's fragrant purple flowers are great for attracting butterflies and they're beautiful as part of cut flower arrangements.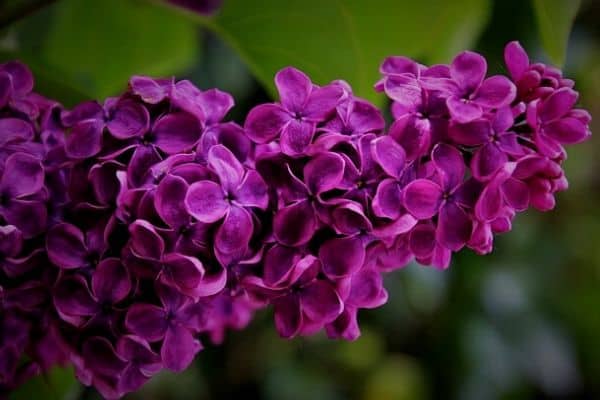 5. Magnolia 'Royal Purple' (Magnolia x soulangeana)
Royal purple magnolia trees are ideal for small gardens and they also do well in containers.
The large purple flowers can grow up to 8 inches (20 cm) in diameter and they appear on the bare branches in late winter or early spring so they're great for providing an early pop of color to your garden.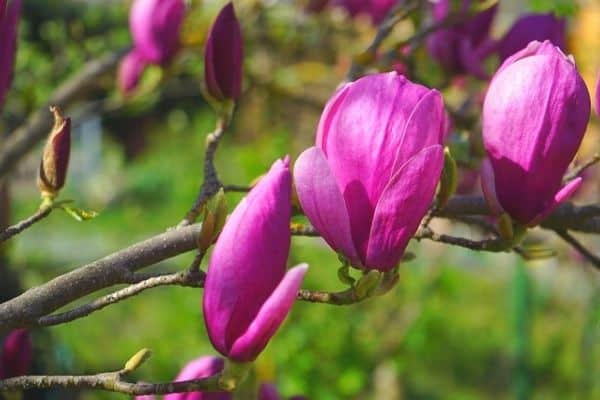 6. Mountain Laurel (Kalmia latifolia)
Mountain Laurel is a beautiful flowering evergreen shrub or small tree that blooms from late spring to early summer.
They grow best in partial shade and usually reach about 10 feet (3 metres) tall.
Mountain laurels don't need regular pruning but you can trim them back lightly if they get too big.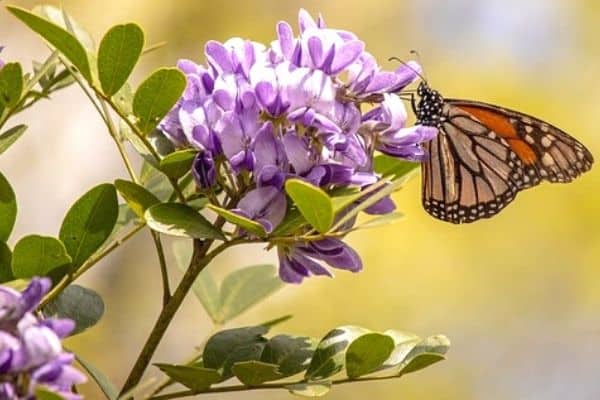 7. Orchid tree (Bauhinia variegata)
Orchid trees are stunning, low maintenance flowering trees that grow best in warm climates.
They have beautiful purple or pink flowers that look similar to orchid flowers.
Orchid trees can grow 6 to 10 feet (1.8 to 3 metres) tall and grow best in a position that receives full sun during the day.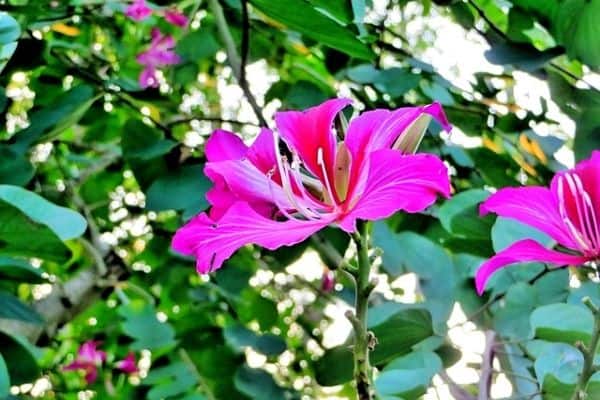 8. Dogwood (Cornus florida)
Dogwoods are popular deciduous trees with beautiful flowers that can be pink, red, white or purple.
They grow best in areas with cool winters and warm summer temperatures. In fall the leaves turn red before they fall off.
Dogwoods grow well in full sun or part shade and they usually reach about 16 feet (5 metres) tall.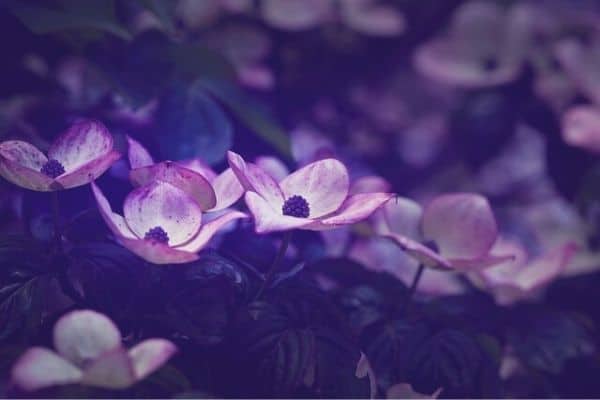 Purple flowering tree care tips
Make sure there's plenty of room for the tree to grow and spread out in the garden.
Improve the soil by digging some aged compost or soil improver into the soil before planting and regularly water the tree while it's young until it becomes established.
Apply a layer of mulch around the base of the tree to reduce weeds and help it retain moisture.
Lightly prune the tree annually, making sure to remove any diseased branches to keep the tree healthy.
Apply a slow release fertilizer in spring to encourage the production of large, long lasting flowers.
RELATED ARTICLES
So there are eight beautiful purple flowering trees that are sure to beautify your garden.
Planting one or more of these trees is a great way to bring color and interest to your garden while also attracting birds, bees and other beneficial insects.
Which of these trees with purple flowers do you like best? Let me know in the comments below.
Are you on Pinterest? I have boards dedicated to Urban Gardens and Garden Ideas that you may enjoy. You can also find me on Facebook.