Big and bright blooms for your flower garden
Large flowers can really make your garden stand out.
There are many plants with big flowers and in this article I've listed 10 spectacular large flowering plants to add interest to your garden.
This post contains affiliate links. Please read the disclosure for more info.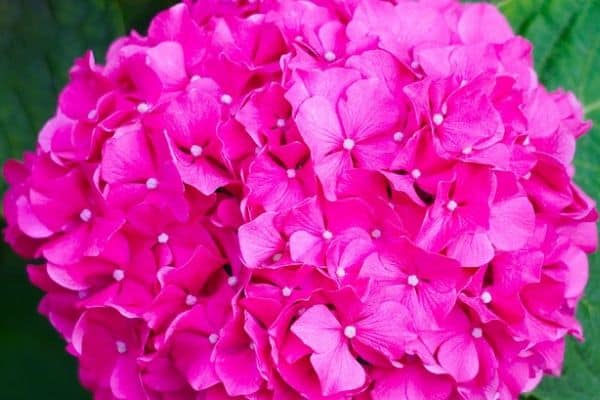 10 LARGE FLOWERS
1. Hibiscus
Hibiscus
, also called Rose Mallow, has huge flowers measuring up to 6 inches (15 cm) in a variety of colors including red, pink, white and purple.
Hibiscus grows best in warm tropical climates and thrives in full sun.
After each lot of flowers, cut the plants back and you may get another round of blooms.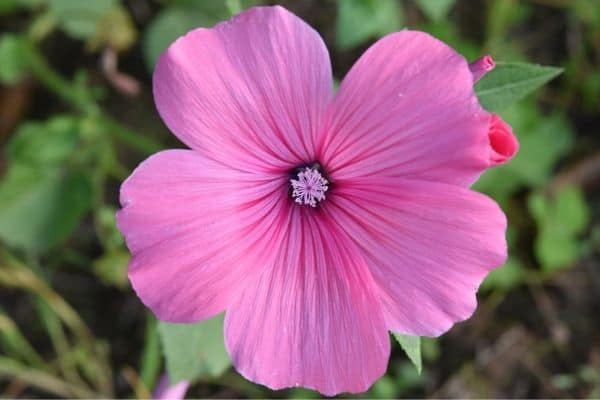 2. Hydrangea
Hydrangeas
are a popular perennial shrub with large flowering heads made up of many tightly packed flowers.
The flower heads can be as large as 12 inches (30 cm) across and come in a variety of colors including pink, blue, purple and white.
Hydrangeas grow best in a position with morning sun and afternoon shade. They can also be grown in pots.
RELATED: 10 Purple Flowering Shrubs
3. Dahlia
Dahlias
are spectacular large flowers that bloom from late summer until well into fall.
They come in a range of shapes, sizes and colors including pink, purple, yellow and orange.
Dahlias can be grown from seed or tubers and some varieties can reach 5 to 6.5 feet (1.5 to 2 m) in height. [1]
They love full sun and need at least 6 hours of sunlight each day. It's best to plant them where they're protected from strong winds.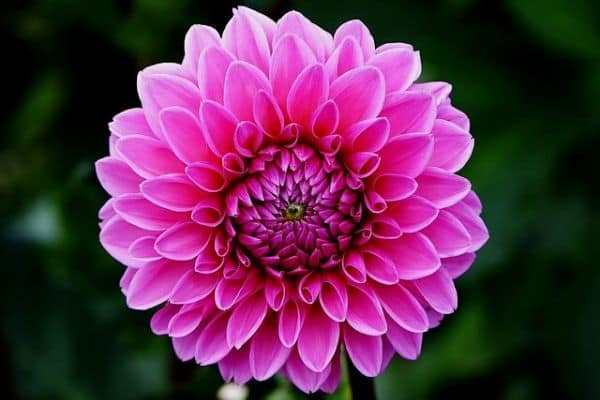 4. Sunflower (Helianthus)
Sunflowers
are well-known for their massive bright yellow flowers.
As well as yellow, they also come in red, orange and white varieties.
Sunflowers are easy to grow from seed and will begin to bloom in about 10 weeks after planting, with the flowers lasting throughout the summer months.
RELATED: 10 Fast Growing Flowers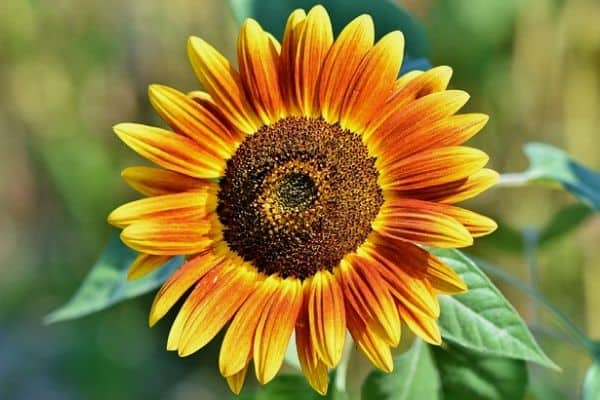 5. Protea
Proteas
are beautiful large flowers with a fluffy middle section surrounded by brightly coloured bracts (modified leaves).
They're hardy evergreen plants that bloom from late winter into spring.
Proteas can tolerate poor soil and a range of temperatures from 21 to 104 °F (-6° to 40° C) but they don't do well in humid areas. [2]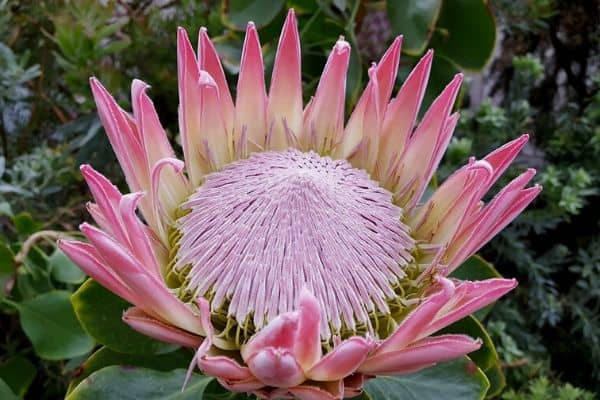 6. Ornamental Onions (Alliums)
Alliums
are low maintenance perennials with large purple flowering heads measuring up to 3 to 4 inches (8 to 10 cm) that really stand out in the garden.
Small varieties only grow one foot high, while taller varieties can grow 4 feet tall.
Alliums grow best in full sun with slightly acidic, well-draining soil.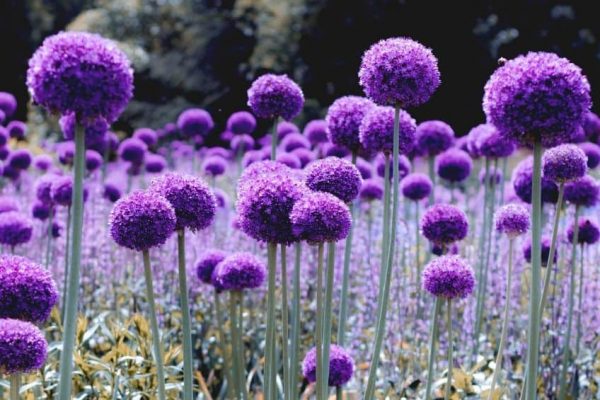 7. Camellia
Camellia japonica
is an evergreen shrub with beautiful big flowers up to 5 inches (12 cm) wide.
The flowers can be white, cream, light pink, dark pink, red or striped.
Japonicas range in height from 5 to 20 feet (1.5 to 6 m) high and they flower from late fall to mid-winter.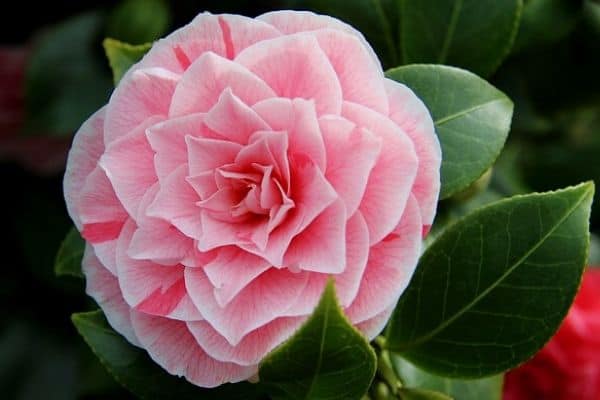 8. Peony
Peonies
are popular perennials with beautiful big flowers in a variety of colors including pink, red, purple and white.
They grow best in areas with a cool winter temperatures because the cold weather helps the flower bud to develop.
Peonies grow well in a position with full sun but partial shade is needed in areas with hot summer temperatures.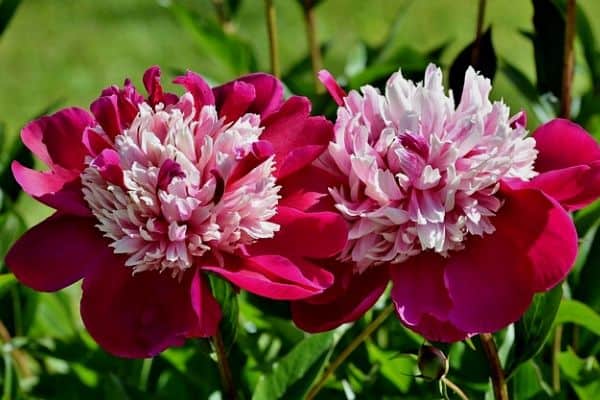 9. Daylily (Hemerocallis spp.)
Daylilies
are hardy perennials with beautiful bright flowers that only open for one day and then die off.
Each flower stem usually produces at least twelve flowers though so you'll have plenty of these gorgeous flowers to enjoy.
Daylilies grow best in full sun, but in hot climates they will need some afternoon shade.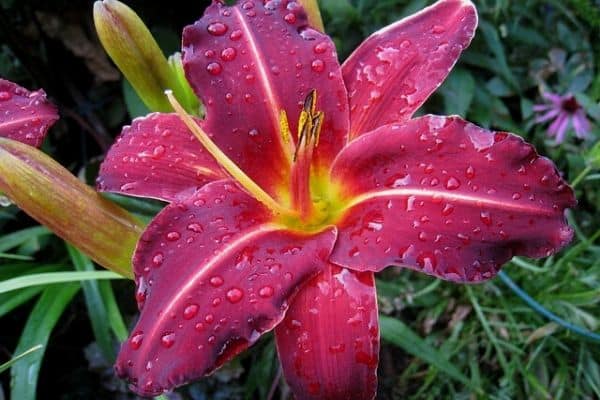 10. Zinnia (Zinnia elegans)
Zinnias
are fast growing annuals with big brightly colored flowers in a range of colors including pink, yellow, orange, red and purple.
Dwarf zinnia varieties only reach 6 to 12 inches (15 to 30 cm) tall, while giant varieties can grow up to 4 feet (120 cm) tall.
Zinnias need full sun and they grow best from seed planted directly in the garden as they don't like to be transplanted.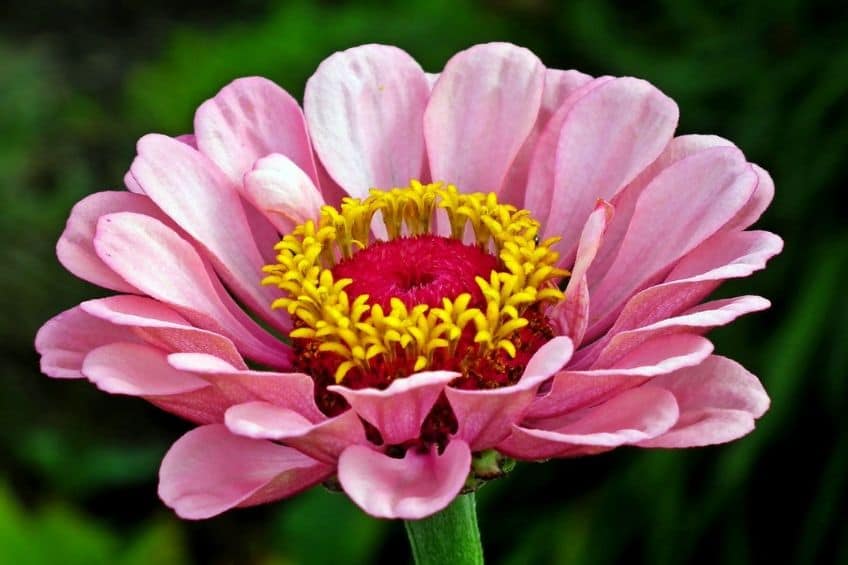 So there is my list of 10 large flowers to plant in your garden for a massive colorful display.
RELATED ARTICLES
Which of these big flowers is your favorite? Let me know in the comments below.
Are you on Pinterest? I have boards dedicated to Flower Gardening and Gardening Tips that you may find helpful. You can also find me on Facebook.
Don't forget to pin this post so you can come back to it later.