Growing annuals from seed is easy to do and it's much cheaper than buying plants from the nursery or garden center.
Starting your annuals from seed will give you an abundance of plants, which means masses of beautiful blooms in your garden.
There are many different annual flowers that are easy to grow from seed and in this article I've listed my top ten easiest annuals to grow from seed.
Many of these plants will re-seed, so you'll have free plants the next year.
This post contains affiliate links. Please read the disclosure for more info.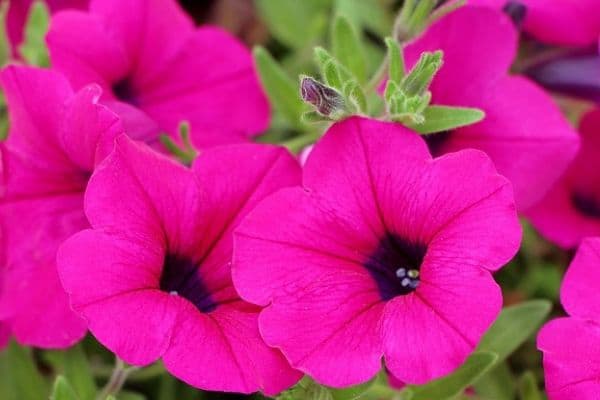 10 EASY ANNUAL FLOWERS TO GROW FROM SEED
1. Sweet Alyssum (Lobularia maritima)
Sweet Alyssum
seeds germinate very fast, sometimes in as little as four days.
They mature quickly to produce masses of tiny fragrant flowers – perfect for ground covers, pots and rock gardens.
The seeds can be started indoors a month before ​the last frost, or outdoors after the risk frost has passed.
Sprinkle the seeds over the soil and press them down lightly with your finger.
Keep the soil moist until the seeds germinate.
2. Marigold (Tagetes)
Marigolds
are popular annuals with beautiful bright yellow and orange flowers.
The seeds germinate in less than a week when planted in warm, moist soil.
Marigold seeds are large and easy to handle, so they're great for beginner gardeners and kids.
The seeds can be direct sown in the garden after the danger of frost has passed, or started indoors four to six weeks before the last frost of the season.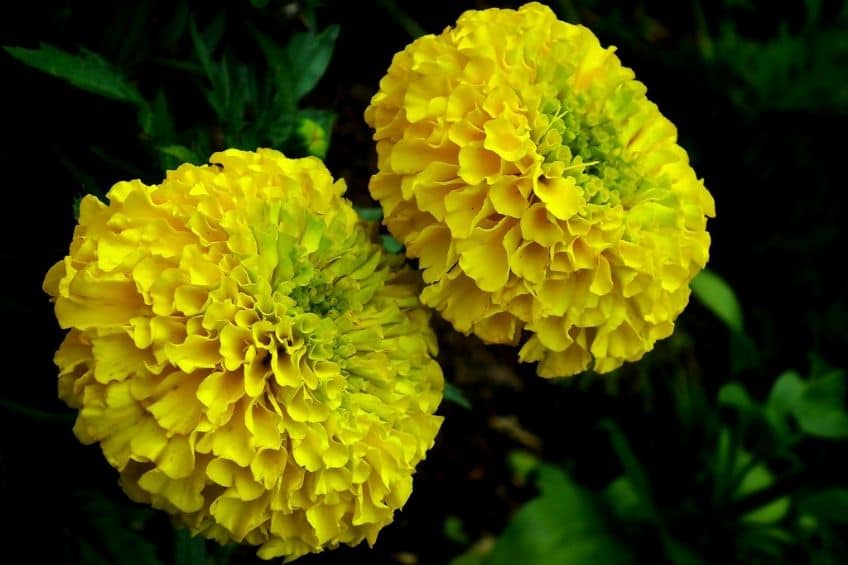 3. Nasturtiums (Tropaeolum majus)
Nasturtiums
are easy-to-grow annuals that have beautiful, bright red, orange and yellow edible flowers. The leaves and seeds can also be eaten and taste similar to watercress.
Nasturtium seeds are fairly large and can be planted directly in the garden or in containers or hanging pots after the last frost of the season. They germinate best in warm soil.
In colder areas, or to get an earlier start, you can plant the seeds in containers indoors and transplant them to the garden in spring.
It usually takes about 10 to 14 days for nasturtium seeds to germinate and they begin to bloom in 5 to 7 weeks.
RELATED: How To Grow Nasturtiums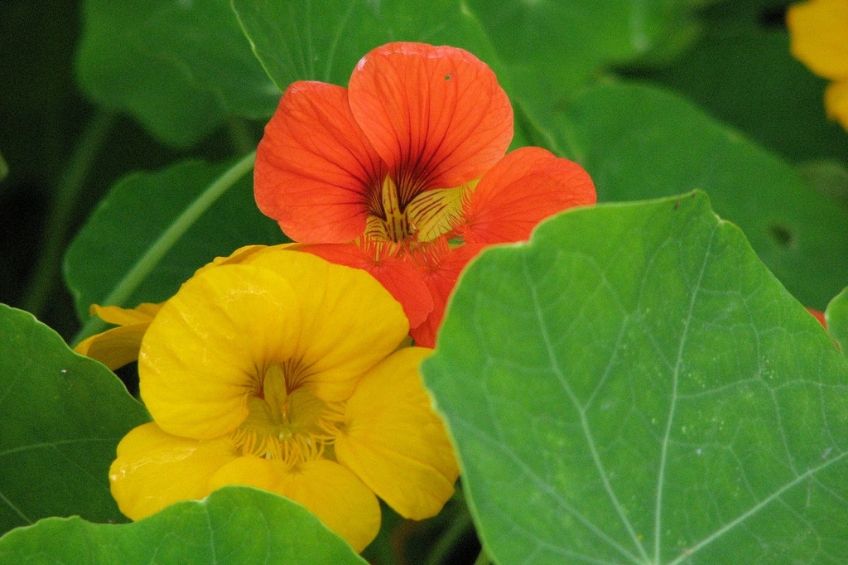 4. Petunia (Petunia × atkinsiana)
Petunias
are another popular and easy to grow annual that blooms all summer.
They look great in garden beds, containers and hanging baskets.
Sprinkle petunia seeds in the garden bed in early spring. They can also be started indoors about 10 weeks before planting time.
RELATED: 10 Best Trailing Annual Flowers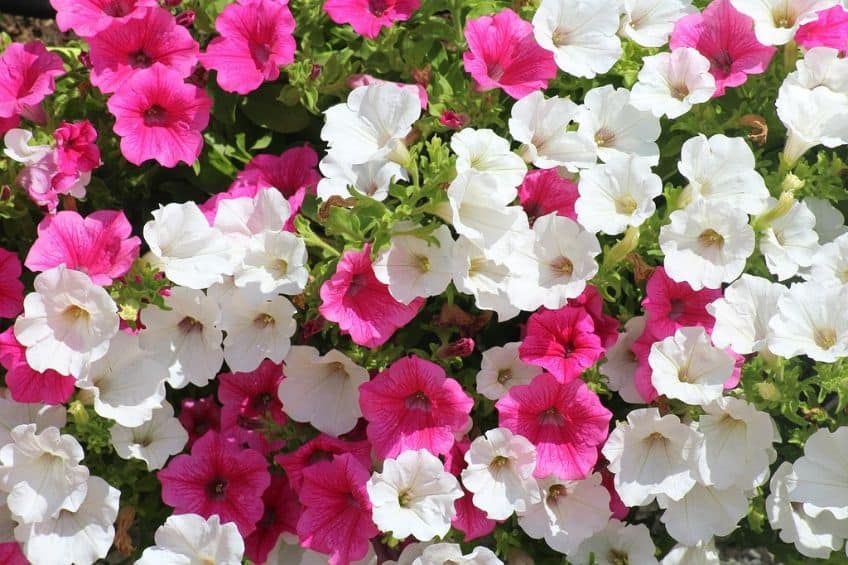 5. Poppy (Papaver somniferum)
Annual poppies
don't like to be transplanted, so it's best to direct sow them in the garden in early spring.
The seeds need light to germinate, so press the seeds lightly into the soil with your finger.
They can be a bit slow to get started, but once the weather warms up they will shoot up quickly.
Most varieties of poppies will reseed, so you'll have free plants the next year.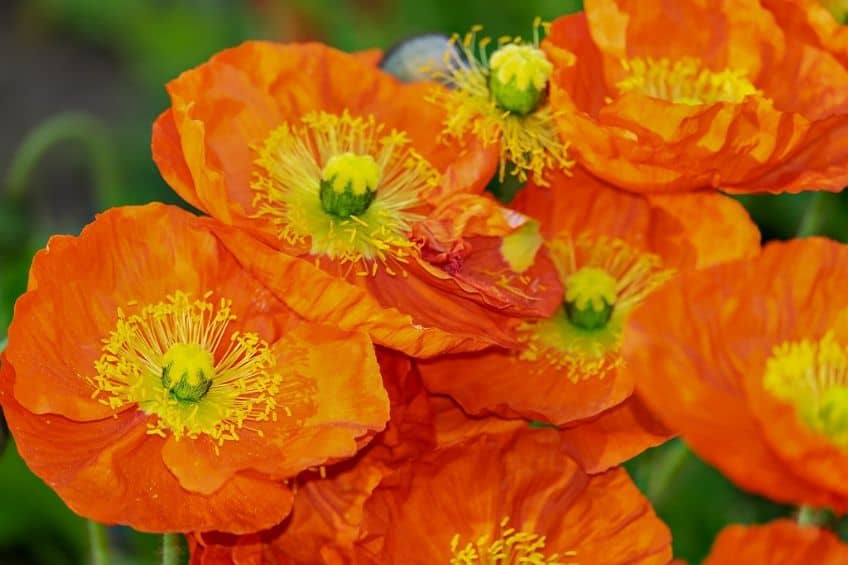 6. Snapdragon (Antirrhinum Majus)
Snapdragons
are beautiful annual flowers that grow 1 to 3 feet high.
The seeds can be started indoors about six to ten weeks before the last frost in spring.
Snapdragon seeds germinate in 10 to 20 days and do best in cool temperatures.
RELATED: 15 Colorful Annual Flowers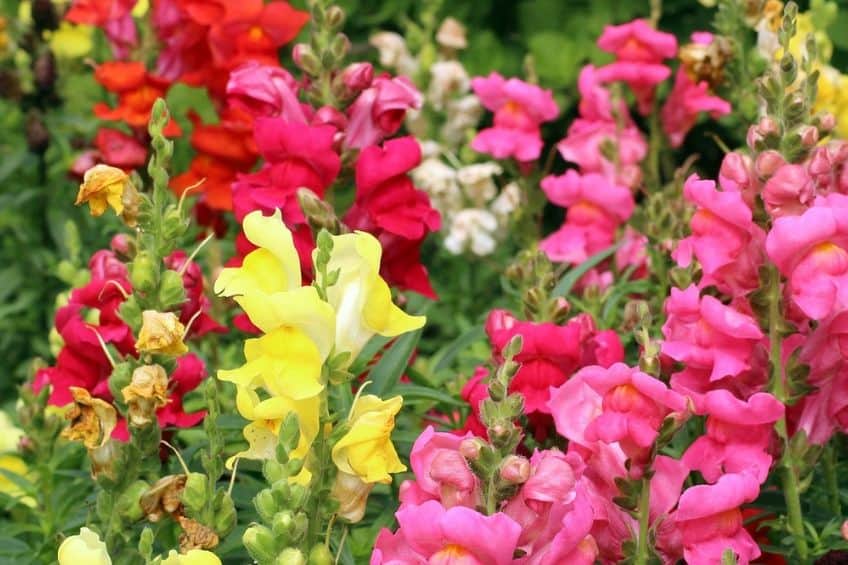 7. Stock (Matthiola incana)
Stock
is an easy to grow annual that grows 2 to 2.5 feet (60 to 75cm) tall and blooms from spring to summer.
Sow the seeds direct in the garden or plant them indoors for transplanting later.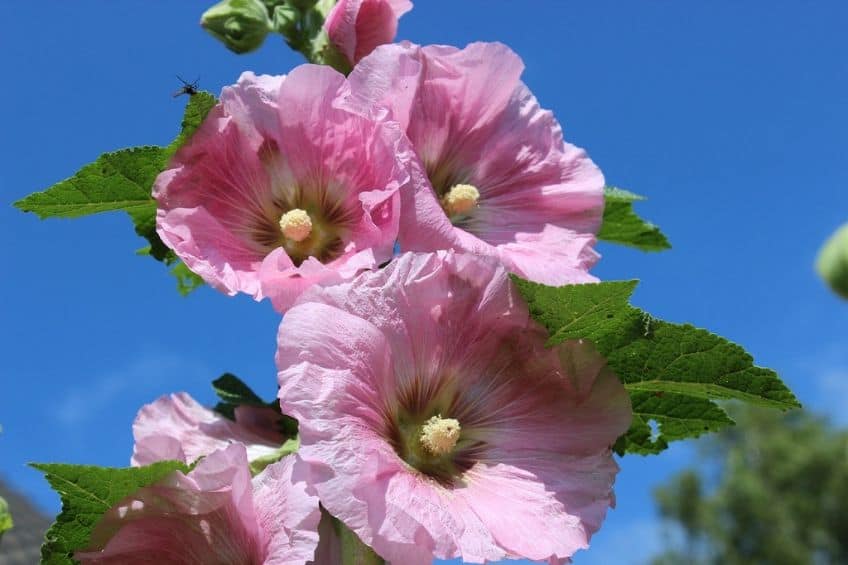 8. Sunflower (Helianthus)
Sunflowers
are easy to grow annuals with large yellow flowers.
The seeds can be planted in spring when the soil is warm and they'll begin to bloom in about 10 weeks.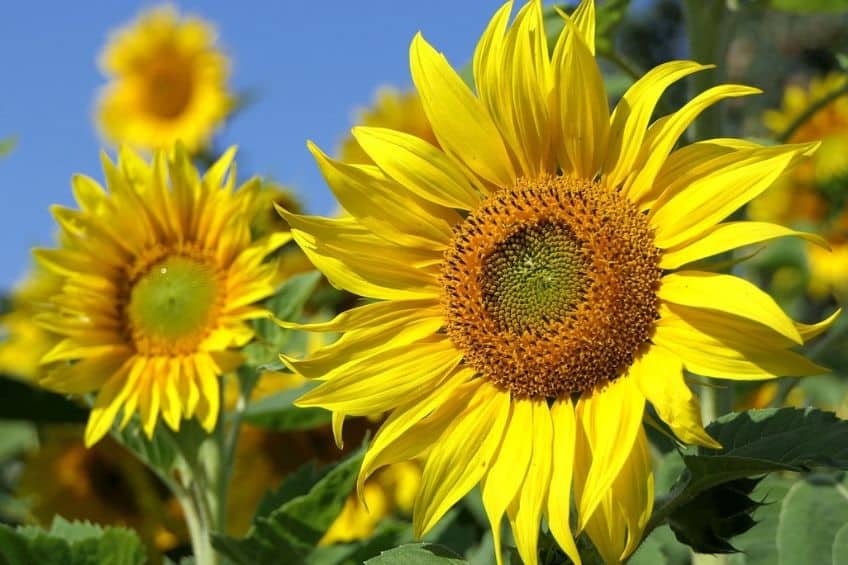 9. Sweet Pea (Lathyrus odoratus)
Sweet peas
are beautifully scented annuals that are great for trellises and arches.
The seeds can be sown in late winter or early spring. Soaking the seeds overnight can help them to sprout faster.
Keep Sweet pea plants deadheaded as they will stop flowering once they go to seed.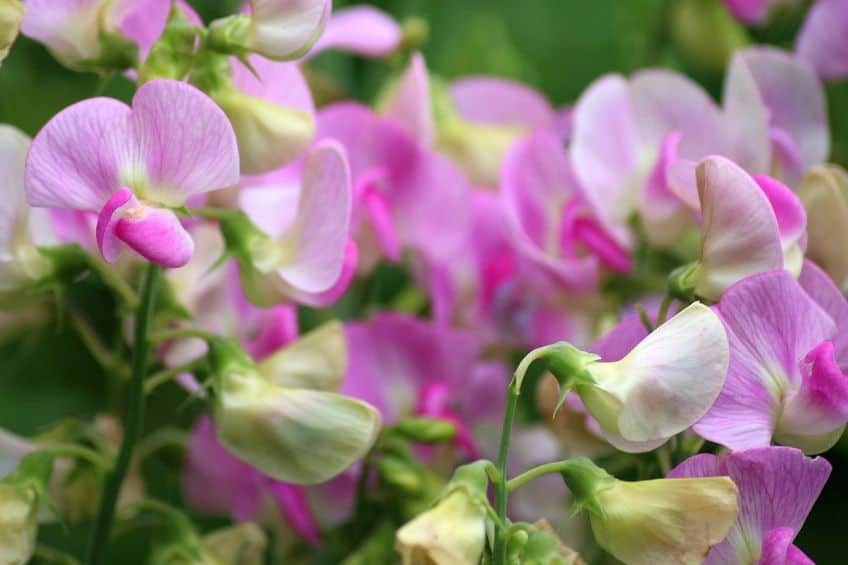 10. Zinnia (Zinnia elegans)
Zinnia
is one of the fastest-growing annuals from seed.
They don't like being transplanted so it's best to sow the seeds direct in the garden in spring when the weather has warmed up.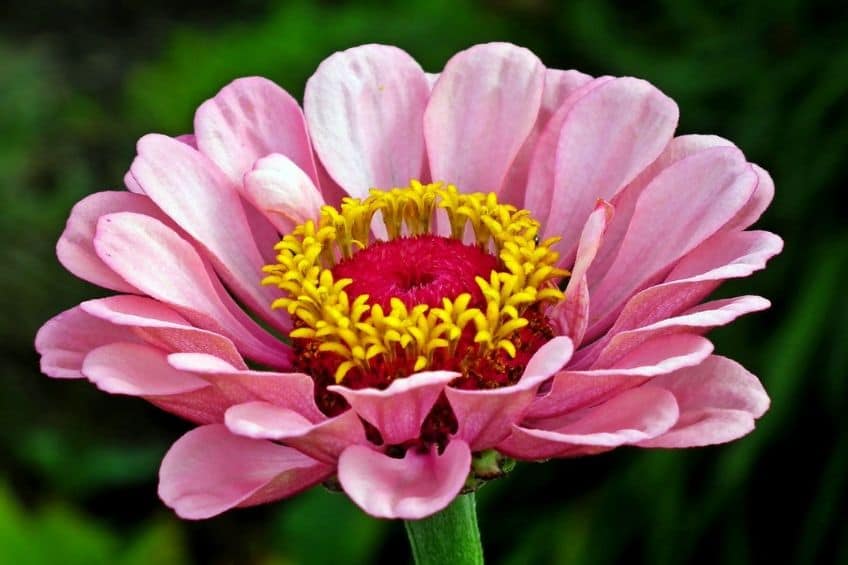 Growing annual flowers from seeds is a great way to fill up your garden beds, pots and containers with lots of beautiful blooms.
It's also a good way to save money and get the kids involved in gardening.
Here's a quick video that shows how to easily grow annual flowers from seeds. I think you'll find it helpful.
RELATED ARTICLES
What are your favorite annuals to grow from seed? Let me know in the comments below.
Are you on Pinterest? I have boards dedicated to Flower Gardening and Gardening Tips that you may enjoy. You can also find me on Facebook.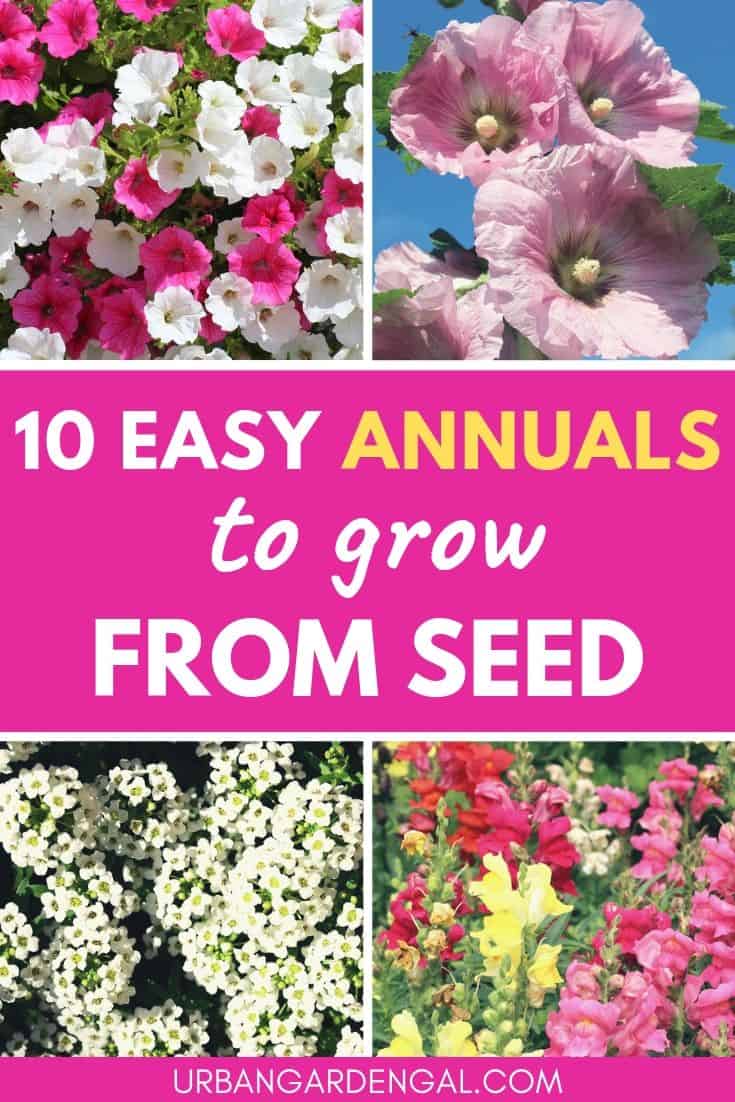 Easy Annuals to Grow From Seed