If you live in an area with hot, dry weather and minimal rainfall, it can be challenging to grow flowers.
In this article I'll tell you about 15 flowers that are drought tolerant and well suited to dry climates.
Once these flower plants are established they'll only need minimal water, so they're perfect for drought prone areas.
This post about drought tolerant flower plants contains affiliate links. Please read the disclosure for more info.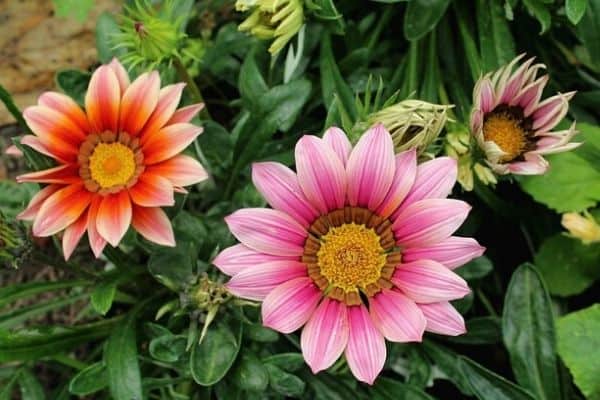 15 DROUGHT RESISTANT FLOWER PLANTS
1. Portulaca (Portulaca grandiflora)
Portulaca
is a ground cover plant that is low maintenance, drought tolerant and perfect for dry, windy gardens.
The fleshy foliage retains moisture well so they only need minimal watering.
Portulaca is an annual but it re-seeds easily so the flowers will come back year after year.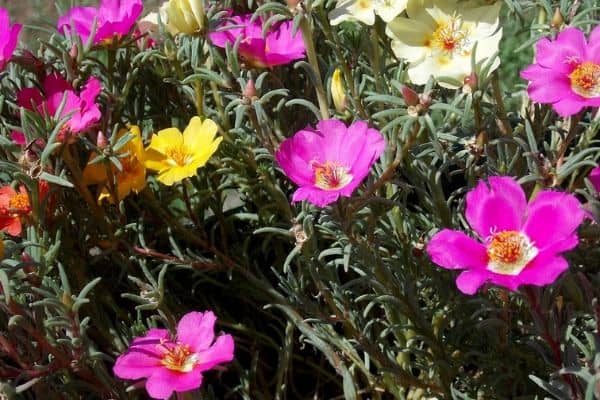 2. Geranium
Geraniums
are ideal plants for window boxes and containers.
They grow best in a sunny position, but they will need some afternoon shade in very hot summer weather.
When watering Geraniums, be sure to water the base of the plant and keep the leaves dry to avoid fungal diseases.
Geraniums aren't frost tolerant so they'll need to be moved indoors before the frost arrives.
RELATED: How To Get Geraniums To Flower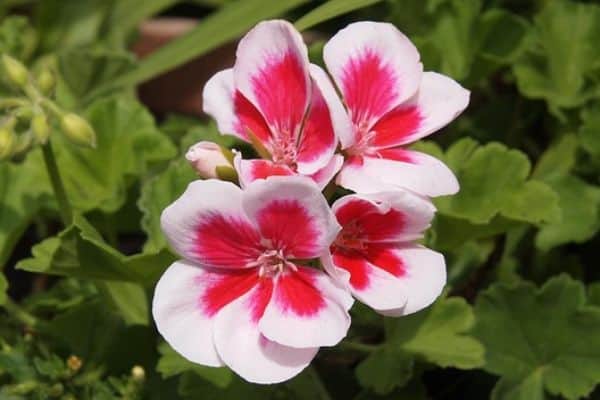 3. Lavender (Lavendula)
Lavender
is a beautiful perennial flower that blooms from late spring until late summer.
It grows best in full sun with well-drained soil and once it's established it only requires minimal water.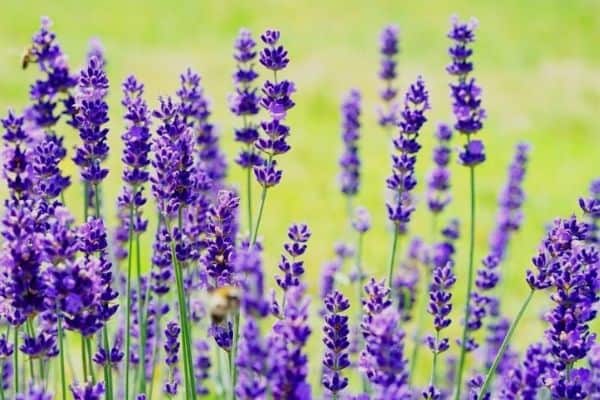 4. Bougainvillea
Bougainvilleas
are drought tolerant climbing plants with beautiful bright flowers that can be purple, pink, red, orange or yellow.
They can be trained to grow along fences, walls, arches and trellises.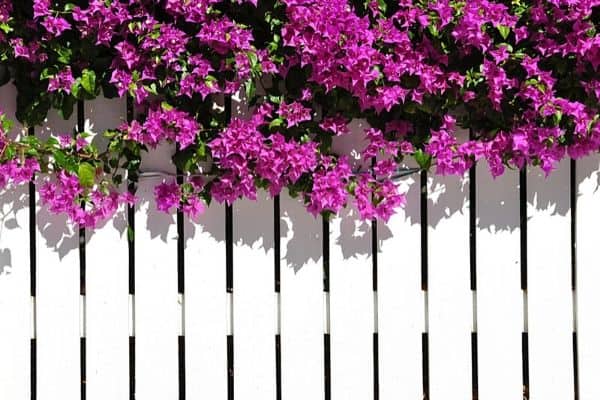 5. Coreopsis (Coreopsis spp.)
Coreopsis
, also known as Tickseed, are hardy drought resistant flowers.
They can be grown as an annual or perennial and they're great for attracting birds, bees and butterflies to your garden.
Coreopsis flowers can be yellow, white, pink or red and you can get a second bloom if you deadhead the spent flowers. [1]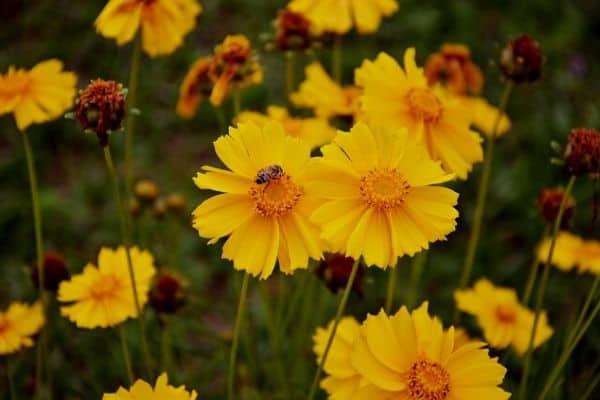 6. Alliums (Allium Millenium)
Alliums
are easy to grow perennial flowers that are perfect for dry climates.
They flower in mid-summer and have large purple sphere shaped blooms.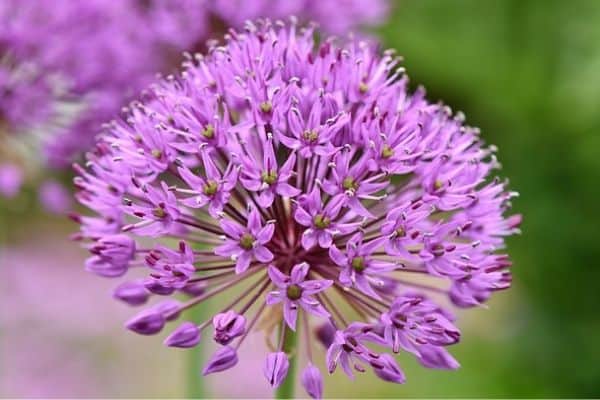 7. Echinacea (Echinacea purpurea)
Echinacea
, also known as Purple Coneflower, is an easy to grow perennial that requires very little maintenance.
It blooms from summer until early fall and regular deadheading can prolong the flowering time.
Echinacea grows best in full sun and is mostly free of pests and diseases.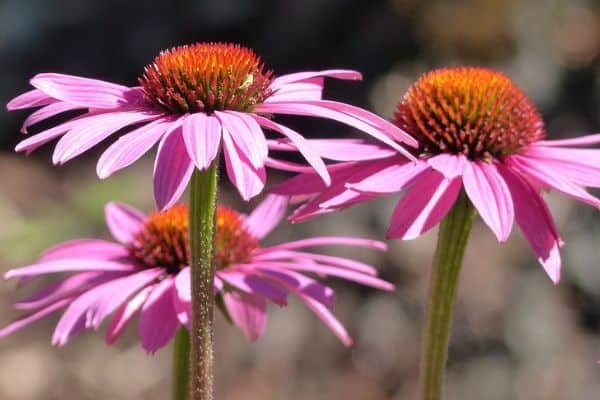 8. Trumpet Vine (Campsis)
Trumpet vine
is a drought tolerant climbing vine with bright red and orange flowers.
It grows well in warm and cool climates and can be planted in full sun or partial shade.
Trumpet vines are great for attracting hummingbirds to your garden and they can be grown on fences, trellises, arbors or pergolas.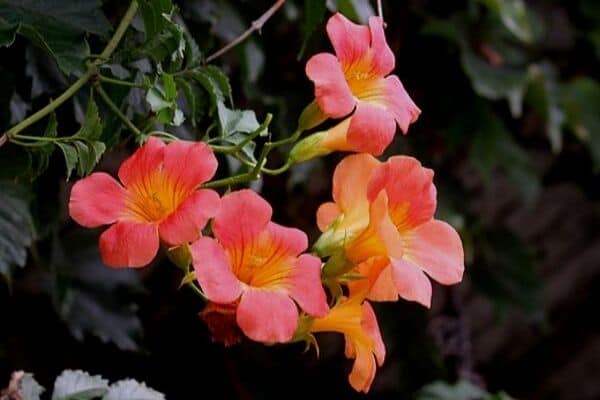 9. Gazania
Gazanias
are beautiful bright annual flowers that are perfect for dry or drought prone areas.
They're low maintenance flowers that don't require too much water and they bloom from summer until fall.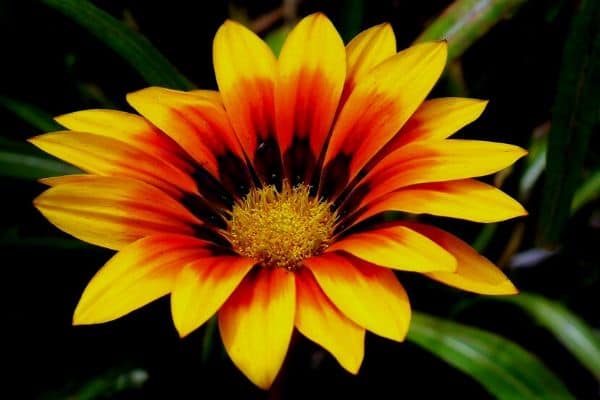 10. Yarrow (Achillea millefolium)
Yarrow
is one of the easiest perennials to grow from seed and it prefers soil that isn't too rich, so it doesn't matter if you have poor quality soil.
The flower heads are made up of clusters of tightly-packed flowers that can be white, pink, yellow or red.
Yarrow is drought tolerant, frost resistant and great for attracting butterflies, bees and other beneficial insects to your garden.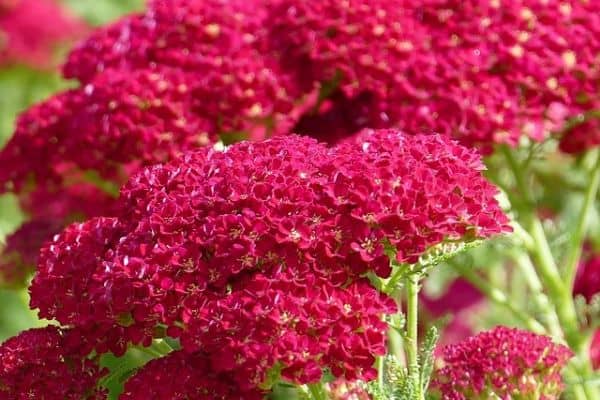 11. Red Hot Poker (Kniphofia uvaria)
Red Hot Poker
, also known as Torch Lily, is a beautiful bright perennial that is low maintenance and doesn't require frequent watering.
They grow best in full sun and need plenty of space to spread out in the garden.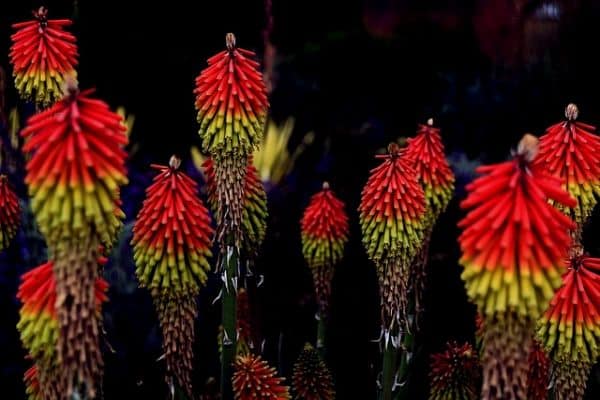 12. Butterfly Bush (Buddleia davidii)
Butterfly bush
is a drought tolerant deciduous shrub that doesn't require much ongoing maintenance.
It has long spiky flower heads that can be purple, pink, orange or white.
Butterfly bush can become invasive so it's a good idea to remove the dead flower heads to stop the seeds spreading.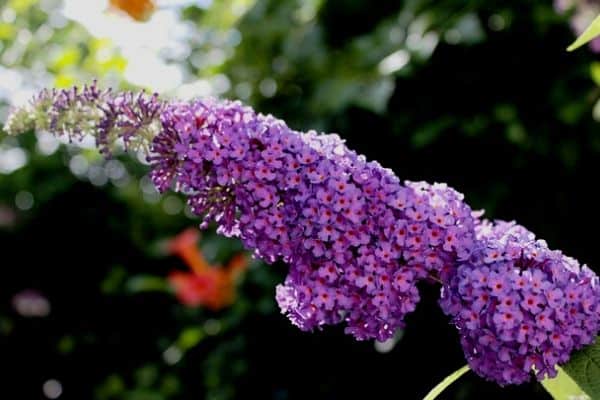 13. Lantana (Lantana camara)
Lantana
has clusters of small flowers that can be yellow, pink, red, orange or white.
It can tolerate poor soil and dry conditions so it's perfect for drought prone areas.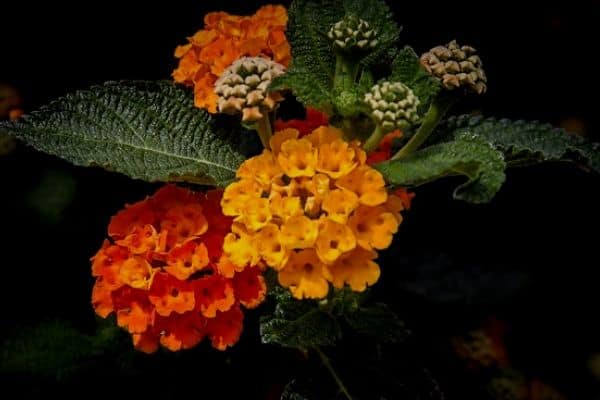 14. Euphorbia (Euphorbia spp.)
Euphorbia
, also known as Spurge, is very easy to grow and will tolerate drought conditions and poor soil.
There are many different varieties of Euphorbia so there's sure to be one to suit your garden.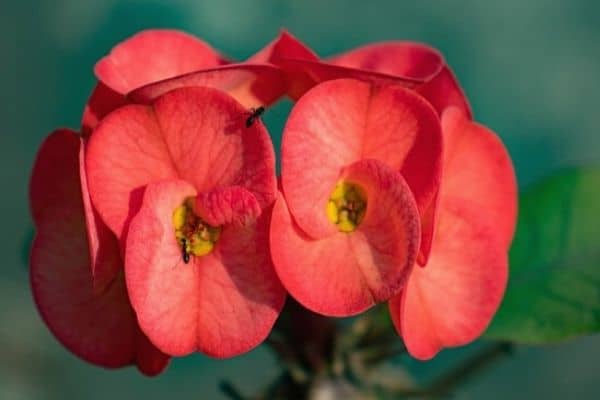 15. Valerian (Valeriana officinalis)
Valerian
is an easy to grow flowering herb that is very low maintenance.
The plants will come back each year and they don't require too much water, so they're perfect for dry climates.
It can be grown as an annual or perennial, depending on the climate.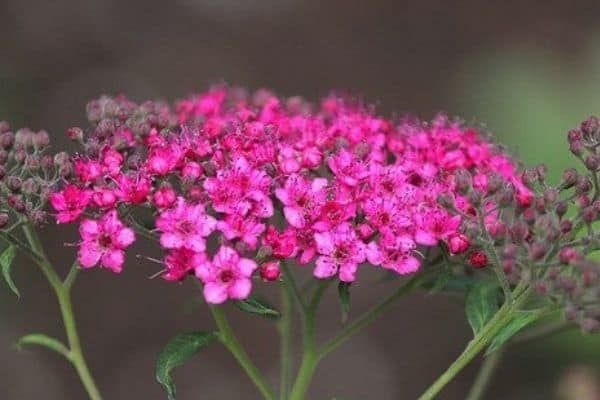 So there are 15 hardy flower plants that only require an occasional watering.
If you live in a dry or drought declared area you can still enjoy beautiful flowers in your garden.
RELATED ARTICLES
Which of these drought tolerant flowers do you like best? Let me know in the comments below.
Are you on Pinterest? I have boards dedicated to Flower Gardens and Garden Ideas that you may enjoy. You can also find me on Facebook.