Green wall ideas for backyards, courtyards and balconies
Vertical plant walls are great space savers when you have limited space in your yard.
You can grow many different types of plants on a plant wall – herbs, flowering plants, ornamental grasses and salad greens work well.
This post contains affiliate links. Please read the disclosure for more info.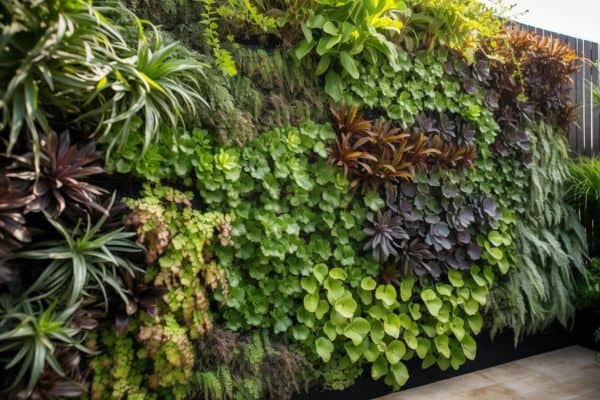 Creating a living green wall is a great way to add greenery to your yard.
You can build a plant wall on a fence or attach it to the side of your house or garage.
Green walls not only look great, they also help to improve air quality and attract butterflies, bees and other beneficial insects to your garden.
Here are 8 vertical wall planter ideas to create your own living plant wall.
This vertical hanging planter can be easily attached to an outdoor wall to create a living plant wall.
The leak-proof design prevents water dripping on the ground underneath and the waterproof material protects the wall from water stains.
This is an ideal planter for flowering plants, strawberries, herbs and salad vegetables.
This hanging garden planter system can be hung horizontally or vertically to create an outdoor plant wall.
It's ideal for growing vegetables, herbs and flowers in limited spaces.
The self-watering grid in each planter reduces the need for frequent watering.
This living wall planter is ideal for mounting on fence or wall.
It comes with 3 planters that can be positioned at different heights.
This planter kit comes with a frame and 12 pots, so you can easily customize your vertical plant wall.
It's easy to assemble and it can also be used to store your garden tools and accessories.
This planter makes it easy to create a small, indoor living garden wall.
It's perfect for displaying your succulents while also saving on space.
It features a water collection reservoir, built-in watering tray and pins to secure the roots to the planter.
This vertical garden wall planter can be used indoors or outdoors to grow herbs, succulents, houseplants or vegetables.
The self-watering planter pots have an automatic dripping system that moves the water down to each successive row to ensure all plants are well watered.
This planter is perfect for creating a plant wall in a backyard, patio or balcony.
It's made from eco-friendly, non-toxic, recycled material so it's perfect for growing vegetables and herbs.
If you'd prefer a plant wall that doesn't need any maintenance or watering, these artificial plant wall panels look like the real thing.
They come in a pack of 12, so you can easily cover an unsightly wall or fence.
Each panel measures 20 x 20 inches and they'll cover an area of 32 sq. feet.
Tips for a planting a vertical green wall
Choose a sturdy wall or structure to attach your planter pots to
Ensure the spot you choose receives enough natural light throughout the day
Check that the planter has a waterproof backing
Water the pots from the top so that the drips will water the plants below
I hope you've found these tips for creating a living plant wall helpful.
RELATED ARTICLES
Have you tried growing a green wall at home? Let me know in the comments below.
Are you on Pinterest? I have boards dedicated to Backyard Gardening and Urban Gardening that you may enjoy. You can also find me on Facebook.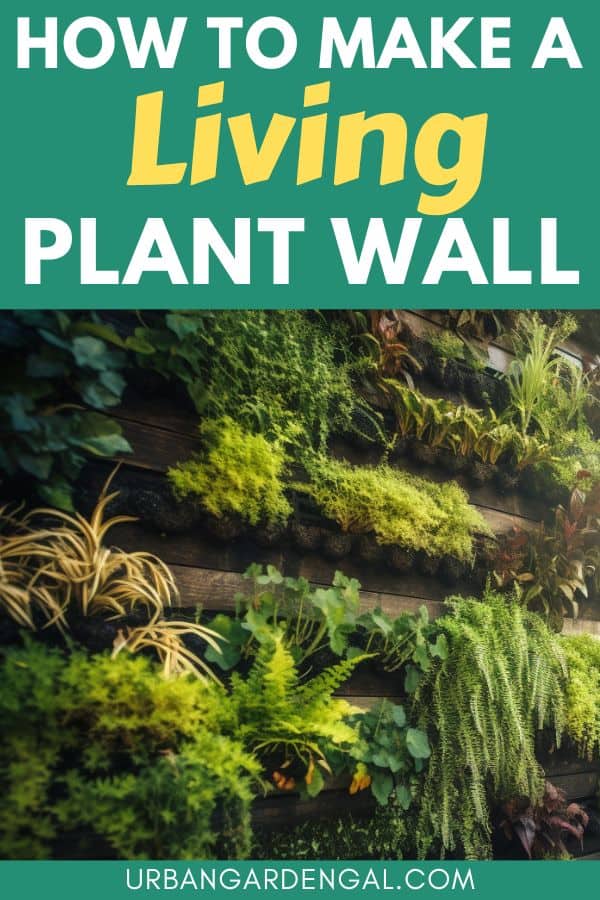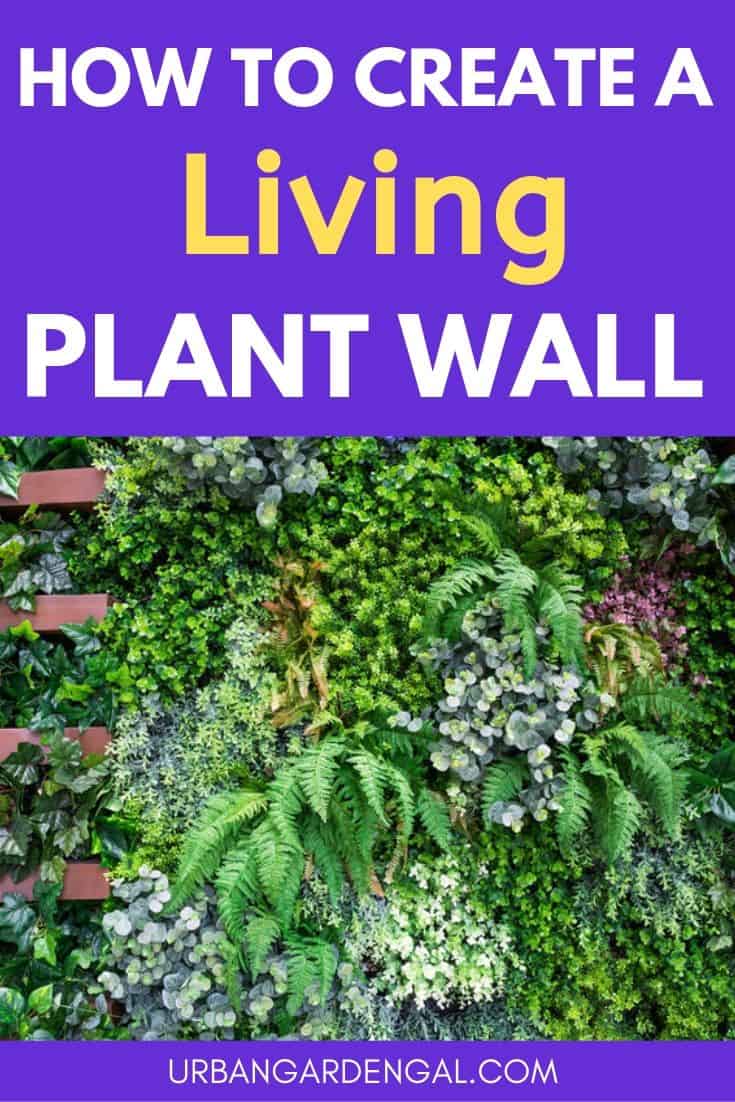 How to create a vertical plant wall at home