What do you do with flower bulbs when they've finished blooming?
Some bulbs can be left in the ground over the winter months, while others will need to be dug up and stored for the next planting season.
How you care for bulbs after flowering depends on the climate where you live and the type of bulb.
In this article I'll tell you how to look after your flower bulbs so you can enjoy beautiful blooms year after year.
This post about flower bulb care contains affiliate links. Please read the disclosure for more info.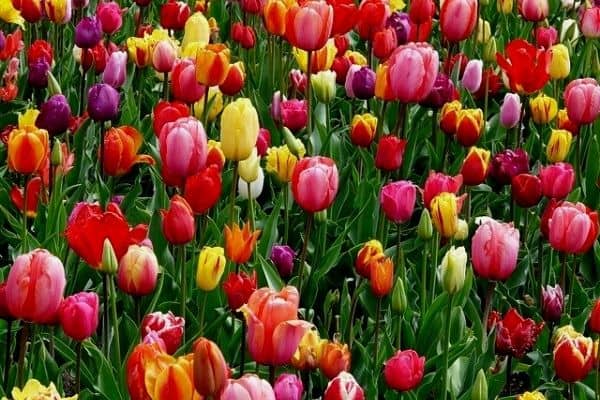 HOW TO CARE FOR BULBS AFTER FLOWERING
As the flowers begin to die off you'll need to cut off the flower and stem but leave the foliage in place.
Wait until the leaves turn yellow and begin to die down before removing them.
This gives the bulb time to replenish itself and store nutrients for the next year's flowering season.
Caring for bulbs in cool climates
Most bulbs need cool winter temperatures to bloom again the next year, so if you live in an area with cold winters you can leave the bulbs in place and they'll pop up again the next year.
Add a layer of mulch about 2 inches (5 cm) thick on top of the soil to keep the soil cool during the summer months.
Don't water the soil while the bulbs are dormant during summer.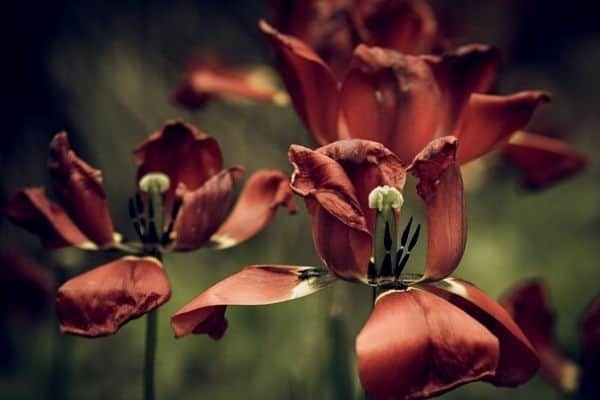 Caring for bulbs in warm climates
Bulbs left in the ground in areas with warm winter temperatures may get too hot and shrivel up during the summer months.
Bulbs can also rot in areas with high winter rainfall or waterlogged soil.
If you live in a warm tropical or subtropical area you'll need to dig up the bulbs after the foliage has died off and store the bulbs in a paper bag in the refrigerator. Don't use a plastic bag because the bulbs will rot.
Keep the bulbs away from apples because they release ethylene gas which damages the bulbs.
Ensure that the bulbs are kept cool until they're planted out in the garden.
Bulbs can also be treated as annuals in warm climates and replanted each year.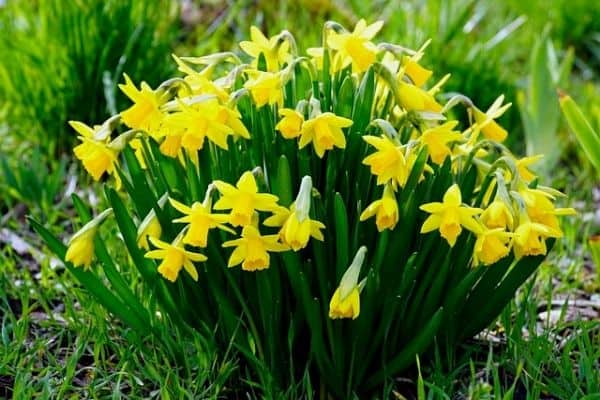 Fertilizing bulbs after flowering
It's beneficial to fertilize flower bulbs twice a year – after planting in fall and again when the plants have finished flowering.
Spread some well broken down manure or slow release plant food
on top of the soil which will provide sustained nutrients to the bulbs.
Lifting bulbs out of the soil
Digging up bulbs when they've finished flowering takes a bit of care so that the bulbs aren't damaged.
Dig about a foot (30 cm) either side of the bulb and gently lift the soil. Remove the soil with your hands and place the bulbs in the shade before storing them.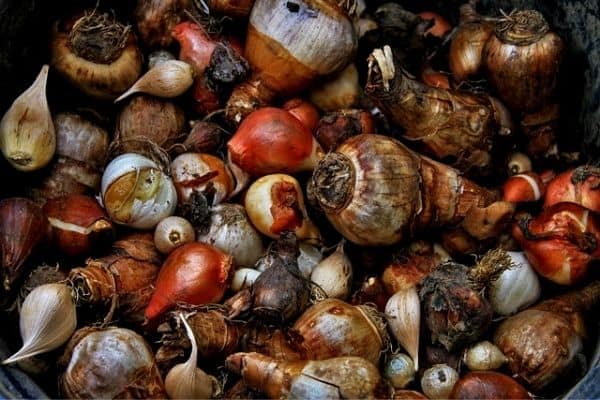 Caring for bulbs in containers
Container bulbs can be left in place over winter as long as the pot is stored in a cool, dry place like an unheated garage or underneath a pergola.
In the spring you can move the pots out into the sun and give them a good watering.
RELATED: 10 Best Flower Bulbs For Containers
Common questions about flower bulb care
How long do bulbs last for?
Most bulbs will last for a year in storage if they're kept cool and dry.
Do flower bulbs multiply?
Some bulbs, including tulips, daffodils and glory of the snow produce offsets that will begin flowering in one to two years.
You can dig up the bulbs after flowering and remove the offsets or just leave them in place for a larger display. [1]
So there are my tips for caring for flower bulbs when they've finished blooming.
By following these steps you can enjoy beautiful blooming bulbs in your flower garden for many years to come.
RELATED ARTICLES
How do you care for your bulbs over winter? Let me know in the comments below.
Are you on Pinterest? I have boards dedicated to Flower Gardening and Garden Tips that you may enjoy. You can also find me on Facebook.