Growing black vegetables is an excellent way to make your garden stand out.
As well as being high in nutrients, these dark colored vegetables will easily impress your friends and family.
Here are 10 gorgeous black vegetables to plant in your garden.
Some of these vegetables will lose their color when they're cooked but most of them can be eaten raw in salads to preserve their beautiful dark color.
This post contains affiliate links. Please read the disclosure for more info.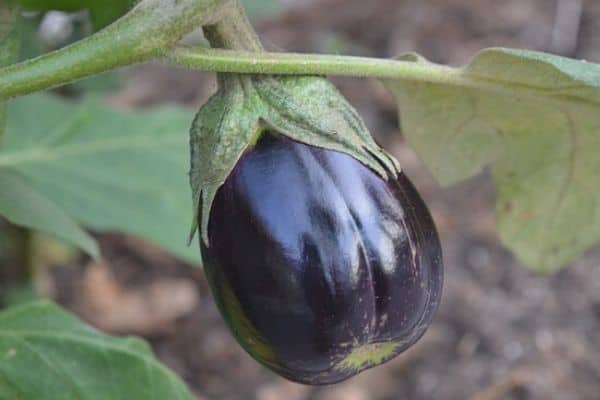 Black vegetables – A nutritional powerhouse
As well as looking beautiful in the garden, black vegetables are high in anthocyanins, which are colored pigments that help to protect the plants from harsh weather conditions.
When you eat black vegetables, the anthocyanins act as antioxidants that help to neutralize free radicals in your body.
Anthocyanins are also found in other foods like cherries, blueberries, raspberries, cranberries, red grapes and red wine. [1]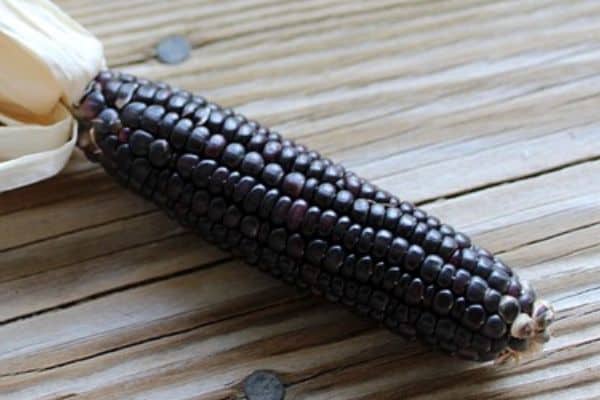 10 BLACK VEGETABLE VARIETIES
1. Tomatoes
Black Beauty
beefsteak tomatoes are one of the most beautiful black vegetables and they look great on the vine.
As well as looking good, they're also packed with nutrients.
Try growing these beautiful dark colored tomatoes to add color and interest to your meals.
2. Cherry tomatoes
Another type of black tomato to plant in your garden is black cherry tomatoes
.
The plants produce large clusters of small, round, deep purple / black fruits with a delicious flavor.
They're fast growing and ready to harvest in about 2 months after planting.
3. Carrots
Black Nebula
carrots are black on the outside and a very dark purple color on the inside.
They have similar growing requirements to regular orange carrots and they do best when the seeds are planted directly in the veggie garden.
Black Nebula carrots keep their color fairly well when cooked. You can also grate or finely slice them to add to salads or use them to make a stunning black vegetable juice.
4. Corn
Corn is an easy vegetable plant to grow and there are some beautiful black varieties available.
Try planting heirloom black corn
for an interesting addition to your garden.
Most varieties of corn grow to about 6 feet (1.8 m) tall but some can reach as high as 8 feet (2.4 m) tall.
5. Radishes
Black radishes
have a dark colored exterior and they're white on the inside.
They're spicy and hot, so they're great for adding flavor to salads or you can eat them straight from the garden as a snack.
Radishes grow fast and you'll be able to harvest your crop of black radishes in 4 to 5 weeks after planting.
6. Eggplant
Eggplants, also known as Aubergines, are beautiful vegetable plants that come in a range of colors including black, dark purple and light purple.
Black eggplants
look great growing in the garden and they have a stronger flavor than the lighter colored varieties
Leave the skin on when you're cooking eggplants to get the benefits of the anthocyanins in the skin.
Try alternating white eggplants and black eggplants in the garden for an interesting effect.
7. Peppers
Black peppers
are attractive garden plants that have a hot, spicy taste.
They grow best in warm temperatures and prefer a position in full sun.
8. Pumpkin
Black pumpkins
have a black exterior with yellow flesh on the inside that has a sweet, nutty taste.
They grow best in full sun and take about 100 days to mature.
9. Zucchini
Zucchini, also known as Courgette, is a type of summer squash that is best harvested when it's still young and tender at about 6 to 10 inches (15 to 25 cm).
Black Beauty
zucchini has dark green, almost black skin and it makes a great addition to the vegetable garden.
10. Beans
There are many different types of black beans to plant in your garden including black soy beans
and heirloom black beans
.
So there are 10 beautiful black vegetables to plant in your vegetable garden.
Planting a few of these dark colored varieties will make your meals more interesting and nutritious.
Your garden will also be the envy of everyone that visits your backyard.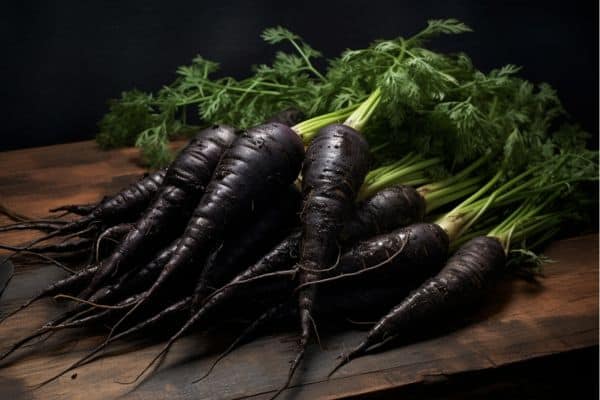 RELATED ARTICLES
Have you tried growing any of these black vegetables in your garden? Let me know in the comments below.
Are you on Pinterest? I have boards dedicated to Vegetable Gardens and Garden Ideas that you may enjoy. You can also find me on Facebook.